Bloodoff and Broll back for Blaze
Photo: Scott Wiggins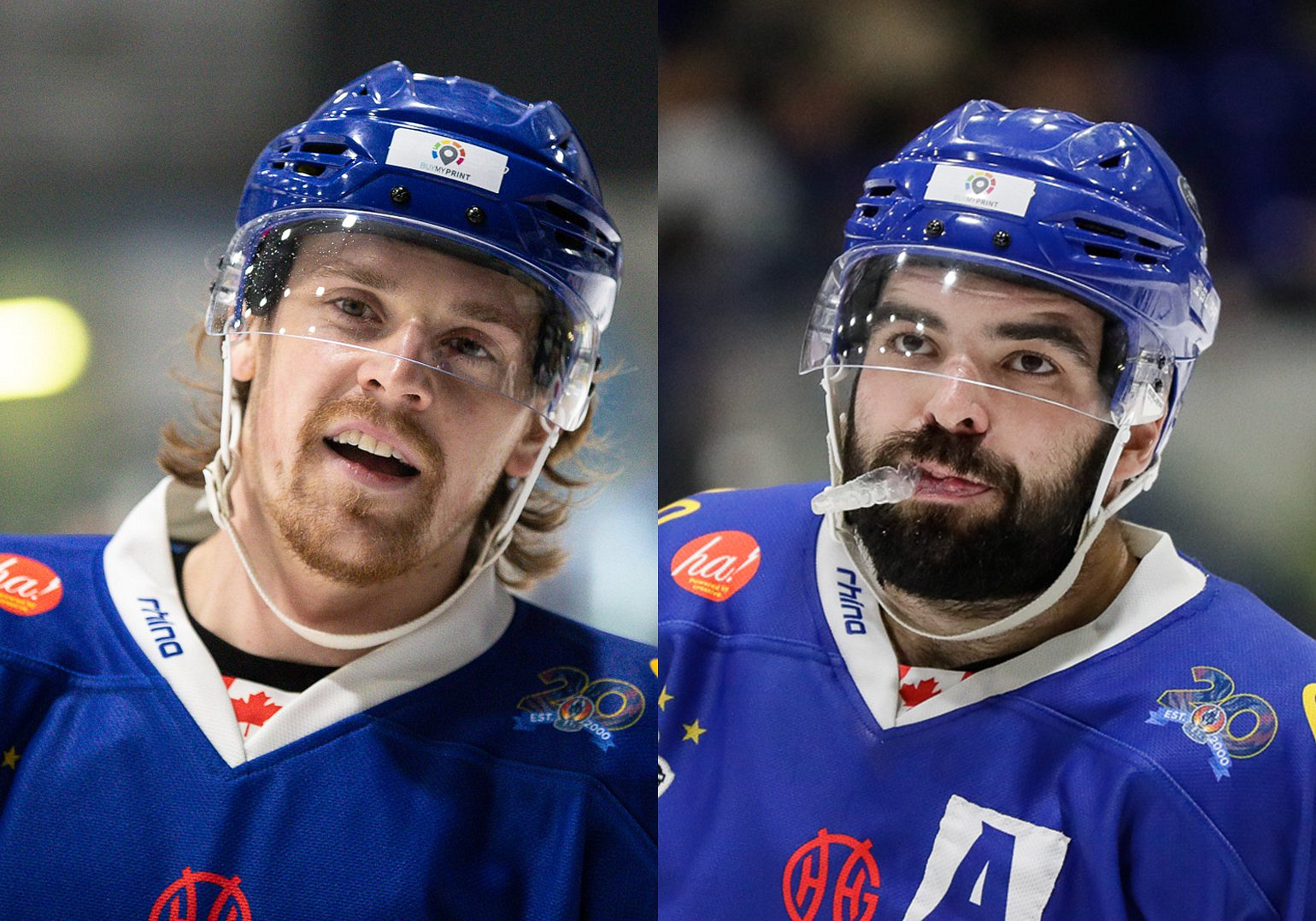 Coventry Blaze have added two more forwards that will return after being part of the team's excellent 2019/20 season.
Evan Bloodoff moved to the Skydome last summer from Fife sfter spending three seasons with the Flyers. He put up 42 points in 57 games for the Blaze, and was the team's second-highest powerplay goals contributor.
"In 'Bloods' we get back another experienced guy who is an important piece of our team. He's got that eye for the net that isn't always easy to find, and we know he plays the game hard," explained Head Coach Danny Stewart. "He scores hard area goals and has the skill set to go with it. He's had three seasons of good production in this league and there is no reason to believe he won't again."
Joining the 29-year-old next season will be his housemate from this year, David Broll. The forward notched 21 points in 43 games for the Blaze last campaign but was a huge crowd favourite at the Skydome. The 27-year-old also ended the season as the Blaze's leading penalty taker.
" 'Broller' was a big presence for us on and off the ice. He quickly became one of our leaders last year and it's great to get back another piece of the leadership group along with 'Feds'," added Stewart. "I think we will see an even better David Broll this season. We always talk about his presence and character, but before his injury he was close to a 20-goal pace. He skates well for a big guy and has the skill to go with it. I think it was evident to see he 100% bought into the jersey, and it's great to have him back."
The Blaze recently confirmed that leading scoring Luke Ferrara would return on a two-year deal, while Stewart himself will be at the helm for several seasons to come.