Ferrara back for Blaze on two-year deal
Photo: Scott Wiggins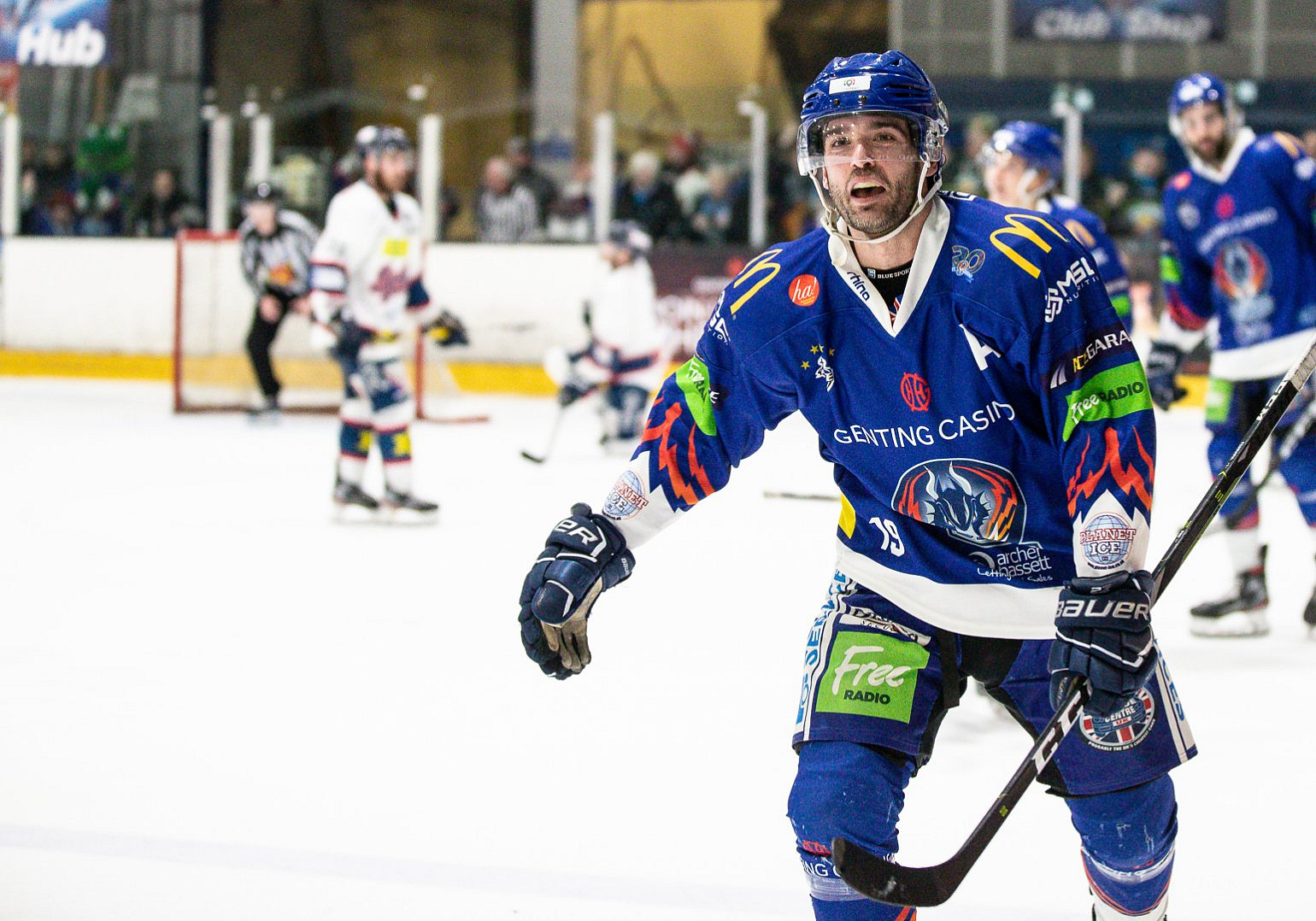 Coventry Blaze began their building for the 2021/22 season by announcing the return of both their and the league's, top goal-scorer.
Forward Luke Ferrara ended the 2019/20 season with a league-leading 33 goals before proceedings came to a premature end, and was the first British player to end an Elite League season on top of the league's scoring charts. He went on to be named as the Blaze's Best British Player, Best Foward, Coach's Player of the Year, Player's Player of the Year, and Player of the Year at the team's end of season awards.
The 26-year-old moved to Coventry ahead of the 2017/18 season after spending time in Sheffield. He's gone on to notch 26, 41 and 54 league points for the Blaze over the past three seasons respectively.
"Getting 'Feds' back is a massive boost to our plans for next season and the foreseeable future. He's bought into the jersey and club 100% and is the type of player and person that we want here," said a delighted Head Coach Danny Stewart. "He gets better every season and it was great to see his hard work pay off last season. He's a great pro and part of our leadership group. Bringing Feds back is a great start to our aim of retaining a big chunk of our players from last season."