Bowns rewarded with continental opportunity
Photo: David Williams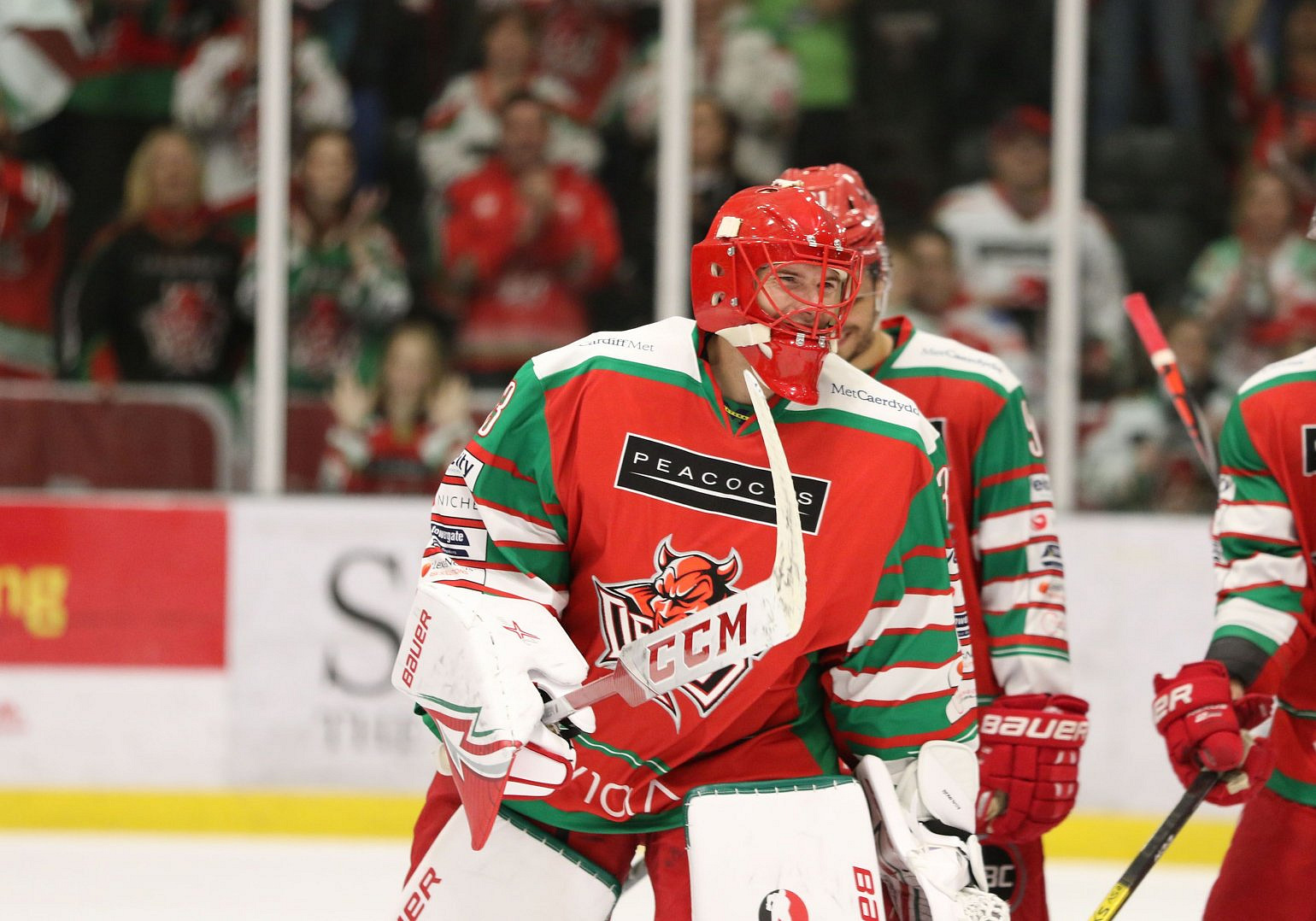 Cardiff Devils and Great Britain starting goalie Ben Bowns has been rewarded for his performances in the Elite League, CHL and World Championships with a move to Austria.
The 29-year-old from Rotherham has joined Graz 99ers in the re-branded ICE Hockey League (formerly EBEL) for the upcoming season. Bowns helped the Devils to two wins over the 99ers in the Champions Hockey League last season.
Bowns originally stepped up full-time to the EIHL in 2012 and went on to play two seasons for Hull - saving over 90% of shots in both. Those stats led him to sign for Cardiff in the summer of 2014, and he has been the Devils' starter ever since - going on to win two Challenge Cups, league titles, and playoff titles. 
"I know the entire organisation, from ownership down through management, staff and players are sad to see Bownsy go, but at the same time, we are so happy for him getting this opportunity in such a great league with a fantastic organisation," said Managing Director Todd Kelman. 
"I am immensely proud of him and I am so happy that he has been given this opportunity to prove himself at an even higher level in Europe.  He deserves everything he gets but we are going to miss him, on and off the ice.  He is a great goalie, a great teammate and a great person."
"It's not kicked in that I'm leaving, I still feel like a Devil and want to be a Devil, but I've won everything I can in this league. There's not much more I can say other than thank you," explained Bowns. "It's been amazing, Cardiff is not just a team, it's our life. It's not been a contract, it's not just been a job, it's become home and to the fans I just want to say thank you."