Batch re-signs in Cardiff
Photo: James Assinder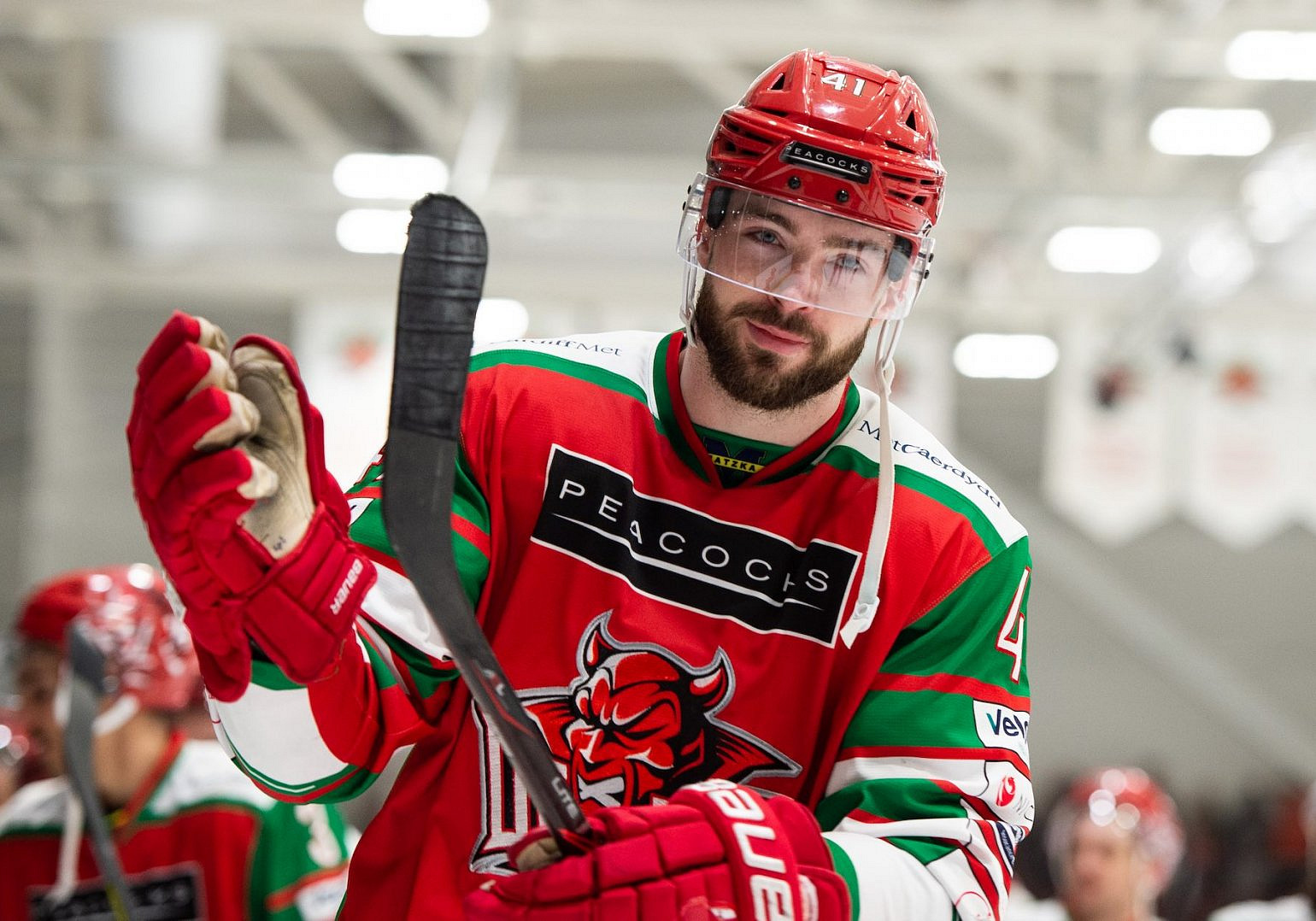 Versatile Brit Josh Batch has agreed to extend his stay in Cardiff, taking his time with the Devils to ten seasons when the new campaign gets underway.
Born in Chelmsford, Batch has played his entire professional career in Cardiff and racked up 590 games for the Devils, scoring 34 goals and assisting on 89 others. The 29-year-old can play both as a forward and in defense.
"Batchy has proved he can play anywhere and play in big moments of the game; we know what we are going to get from him night in and night out, a no-nonsense style of play which is convertible to either end of the ice," explained Devils Managing Director Todd Kelman. "Having players like him and Evan Mosey that both can swap back and forth between forward and defence is such an advantage when building a team. There are games where Josh bounces back and forth between forward and defence and does it with ease. That is not an easy thing to do, but he is used to it now and does it so well.
"Off the ice, he is one of the nicest people you will meet. He is so good with the fans, which is why he is so popular and he is a great teammate. Every team needs more guys like Batchy."
On his re-signing, Batch added: "I'm over the moon to be coming back to the Devils for another year, making it my 10th season in red! It was a no brainer to re-sign once the Devils said they were interested, Cardiff has become home for Natasha and I, and there is nowhere else I'd rather play.
"Obviously there is a lot of uncertainty surrounding the upcoming season, however when it does start I think everyone will be keen to repeat the success we had in the season just gone. I believe we were on the cusp of regaining the league title, so I hope we can put ourselves in that position again. A new coach will be taking the reigns as well so I'm excited to see who that is, and what they bring to the table. Having played for Lordo for so many years it's made things fairly simple each year as the foundation of how we play has remained the same, so I'm looking forward to the challenge of adapting to a new system and new style of play."