Mosey signs for third season in Cardiff
Photo: David Williams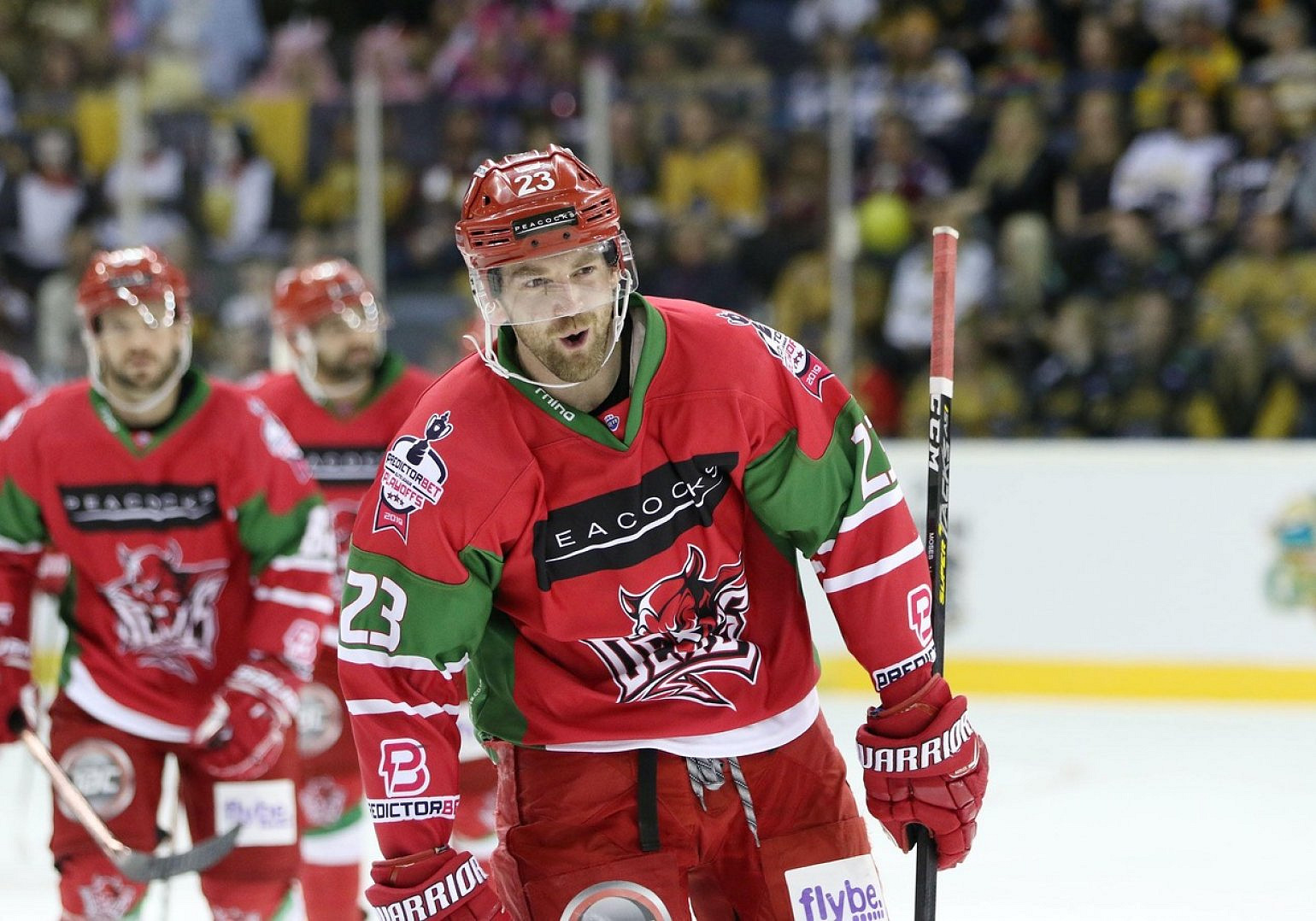 Great Britain international Evan Mosey will be back with Cardiff in the new season.
Originally joining the Devils in November 2018, Mosey went gone on to spend the next season and a half in Wales. However, his 2019/20 campaign was to begin much later after picking up an injury while on international duty at the World Championships in Košice. Following surgery in June 2019, Mosey returned to the ice to play in the Devils' final nine games of last season.
"Mosey's return shocked us all," explained Devils Managing Director Todd Kelman. "We were not planning to have him in the line-up at all last season, but his commitment to his rehabilitation was so impressive. I have never seen a player work so hard for that many months with the hope of maybe getting in at least a few games before the end of the season. We really missed him last season.  He is probably the fastest skater in the league and he plays forward or defence, whatever you need him to - that is a real weapon for us. He's got a great scoring touch as well and he showed that in a short space of time last season."
The now 31-year-old played his first EIHL season in 2014 in Nottingham. Over two years with the Panthers he scored 67 points in league and playoffs before heading to the AHL. Mosey was back with the Panthers for the 2017/18 season, but switched to Herning in Denmark a season later. After just 13 games for the Blue Fox, he switched to Cardiff and went on to notch 25 points in 46 games for the Devils.