5 re-signings and 1 new arrival complete Steelers' day
Photo: Dean Woolley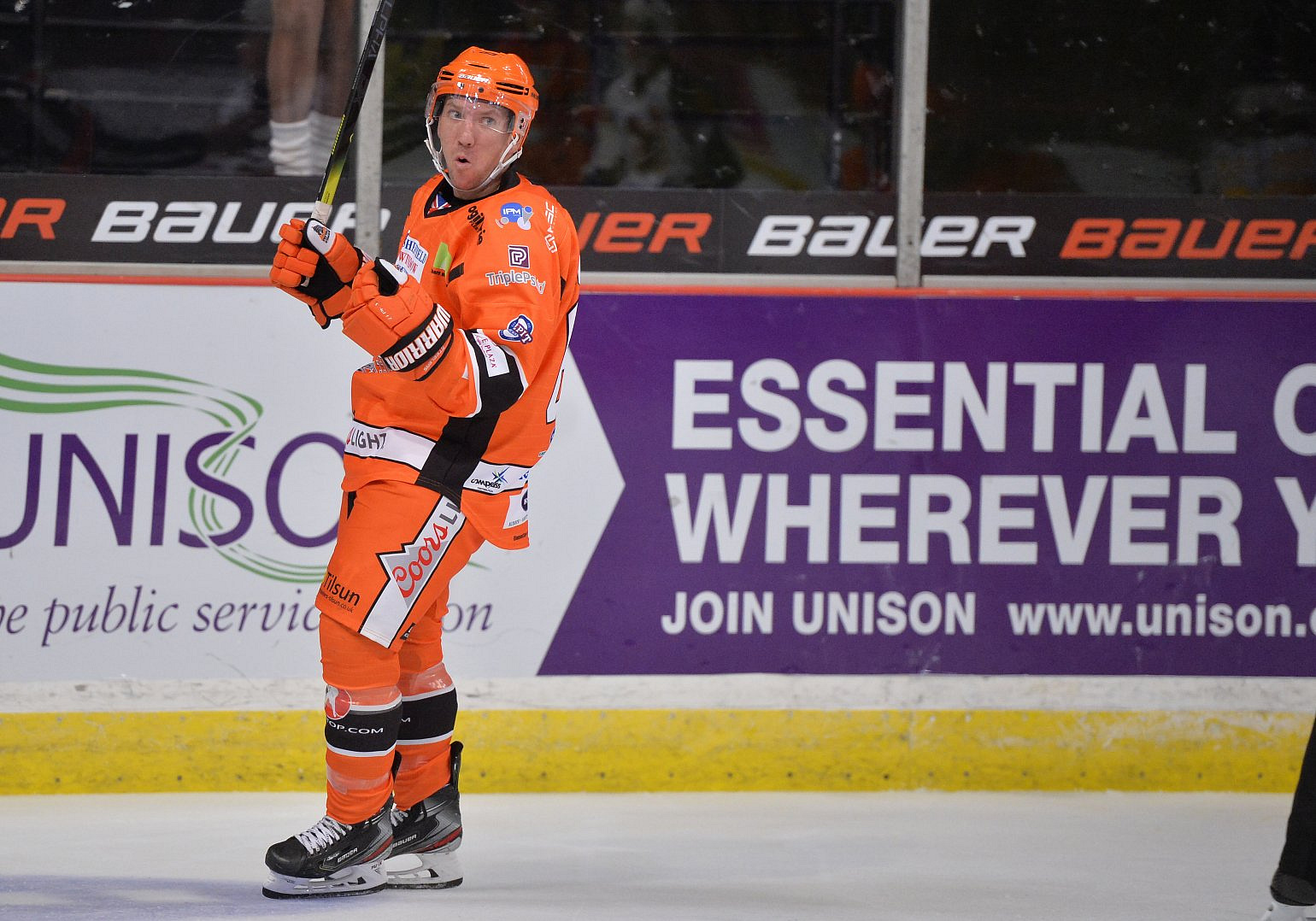 Aaron Fox's plans for the new season have been made a lot clearer after a busy day in Sheffield.
The Steelers confirmed the return of seven players by lunchtime, and during Thursday afternoon went on to announce five more returnees and a new arrival.
Defenseman Sam Jones will be a new face at the FlyDSA Arena as he joins from Fife on a two-year deal. The 22-year-old played his first Elite League season for the Flyers in 2019/20 and was highly rated after an impressive start. "Sam is a very talented British Defenseman who I felt would be a great addition to our Roster. He's big and skates very well for his size, will play a physical game and can add some offense as well," said Head Coach Fox. "He played in all situations for Fife last year and thought he really stood out against us. He's excited to come in here and show what type of player he is. I'm looking forward to having him for the next two seasons".
After leading the Steelers for points last season, forward Brendan Connolly has been rewarded with an extension in Sheffield. Playing in his third EIHL season for his third different team, Connolly was an instant hit with the Steelers fanbase and scored 634 points in 61 games across all competitions. "'Conns' is that guy you absolutely love to have on your team and hate to play against. He plays with heart, passion and intensity every night and will bring out the worst in opponents. You love guys who play on the edge and Conns lives there. He also killed a ton of penalties and closed out close games for us. He played with Vallerand all year and we mixed some guys in there with them and all had success. I'm very happy to have this duo back creating problems for opposing teams" said Fox.
Tanner Eberle had his best season for the Steelers last time out and will also be back. An ever-present in 62 games, the forward notched 58 points. Commenting on his return, Head Coach Fox stated: "I felt Eberle was 'M. Reliable' last year. No nights off, plays with reckless abandon and willing to buy into the team-first mindset at all costs. He also had a great year offensively and I hope to see him build on that. He gets to the hard areas and makes it very difficult on opponents each and every shift. It will be great having him back for another year".
EIHL Fan All-Star Marek Trončinský arrived after the start of last season but made an immediate impact in Sheffield, going on to total 46 points in 52 games, enough to earn him a contract for next season. He'll also be joined back in Sheffield by Aaron Johnson who hs opted for a third year with the team. The defenseman will take on Player/Assistant Coaching duties.
Finally, forward John Armstrong was the Steelers' final re-signing of the season. 'Big John' already has three seasons with the Yorkshiremen under his belt.