Stars sign Poirier
Stars announce another new signing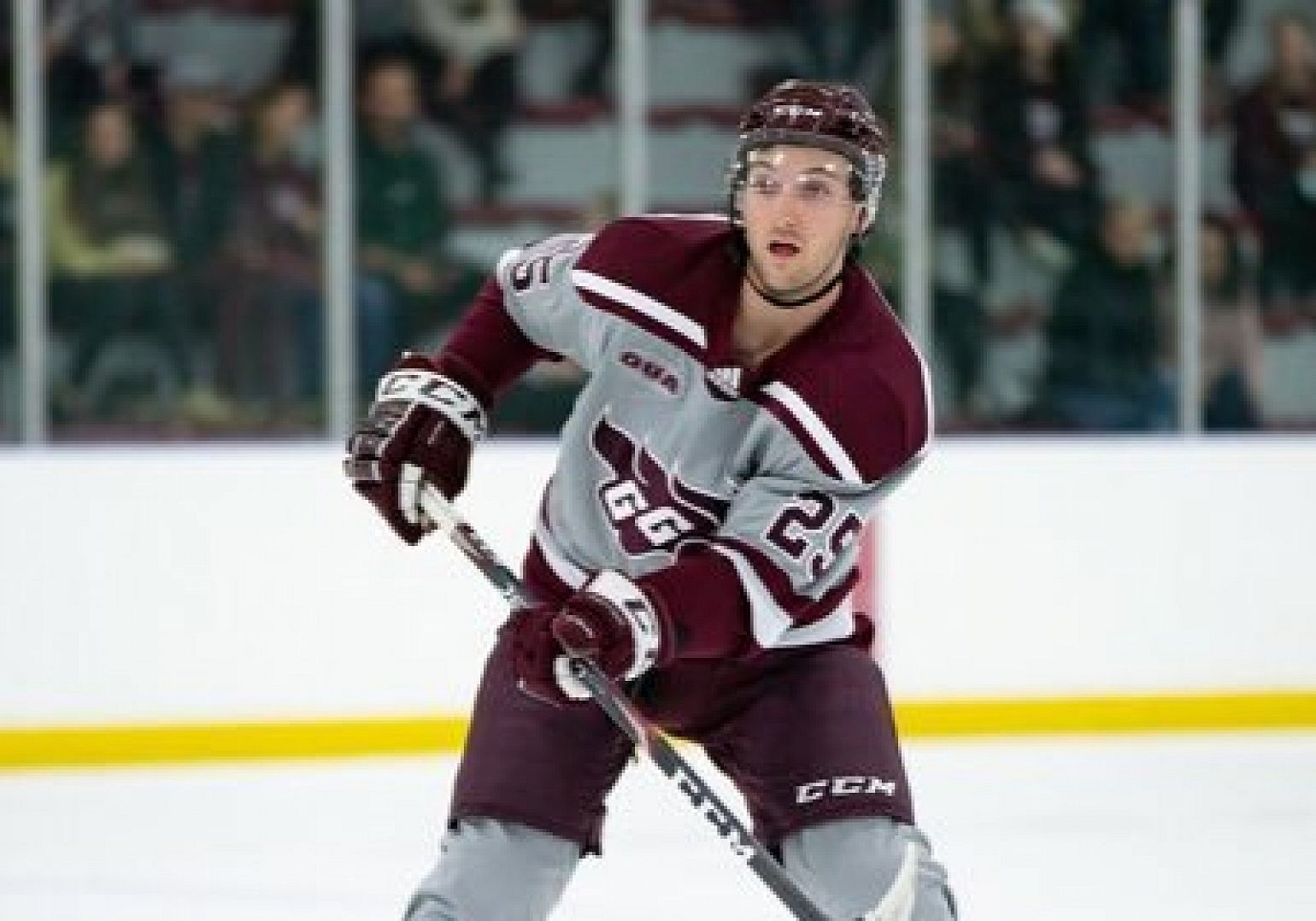 Dundee Stars announced their second new signing of this offseason on Friday night, confirming the arrival of Michael Poirier.
A two-way defenseman, the 24-year-old will play his first professional season with the Stars. He has spent the last four seasons at the University of Ottawa playing in the USports league, where he's totalled 116 games and scored 63 points from the blue line.
"I like the fact that Michael is consistent and he is a defenseman that is a good two-way player. He is good in all areas, he is poised with the puck, he has a good shot and he can bring different elements to our game. What I also like is his versatility and he is good defensively, so he ticks all of the boxes for what we are looking for as a d-man, with the consistency of playing minutes but also being able to play on the powerplay and the penalty kill," explained Head Coach Omar Pacha.
"I think he is an interesting player, but obviously he will be new to the UK and it is his first year playing pro, so it will take him some time to adjust to the league but I am sure he will adjust well. He has very good references from teammates and coaches, all I am hearing is that he is a guy that people drift towards, he is vocal and he is a very motivated individual. One of his former coaches told me that he was even an asset to their recruitment team and that he was able to help bring seven players to their team, just because people gravitate towards him."
Poirier was also a teammate of the Stars' other new signing, Connor Sills.
"I am very excited to join the Dundee Stars. It is a great organisation and in the past few years, they have progressed not just one the ice but off the ice as well and that is something that is intriguing to a player when joining a team like Dundee," said Poirier. "My conversations with Omar were really good. He talked about the options as a defenseman and to play a free-will game, which with my style of play, it is really important to be offensive but obviously defensive as well. Omar sounds like a fantastic coach and he got a great recommendation from my previous coach at the University of Ottawa and I thought it was a good fit for me to join Dundee."