Giants pick up Pearce
Photo: William Cherry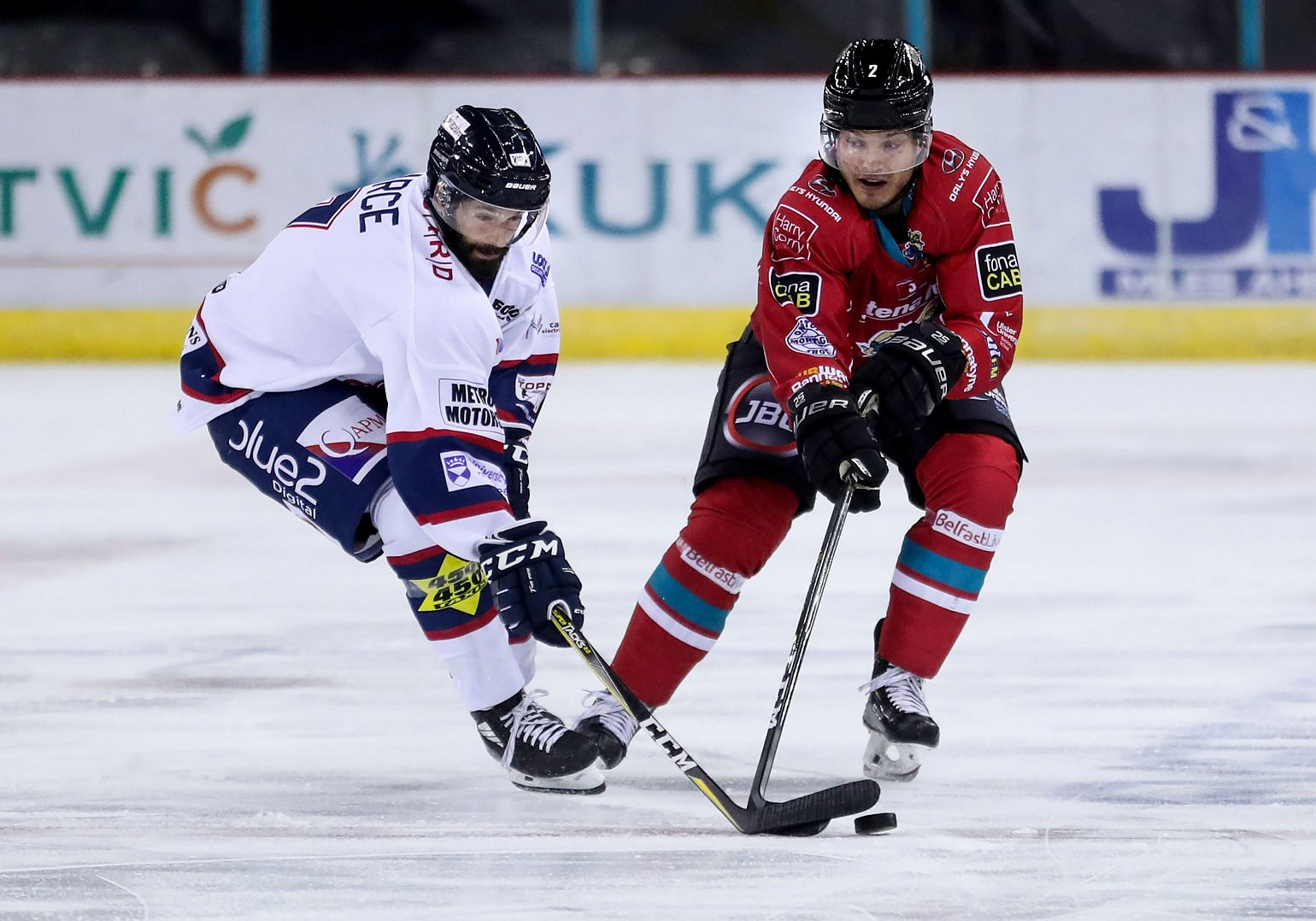 Following his release from Dundee Stars earlier this week, forward Elgin Pearce (left) has been snapped up for Belfast Giants.
The Canadian has 12 goals and 13 assists in 35 ELite League games this season after joining the Stars from the AHL over the summer.
"I have been really impressed when I have played in Belfast with Dundee. The Arena is world-class and I am excited to finally be in Belfast," said the 27-year-old. "When I am playing gritty and with an edge, I play my best hockey. I am always look to spark either myself or my teammates with my game. I am looking to come in and show my offensive game and help put pucks in the back of the net."