2023/24 Challenge Cup Format
Photo: William Cherry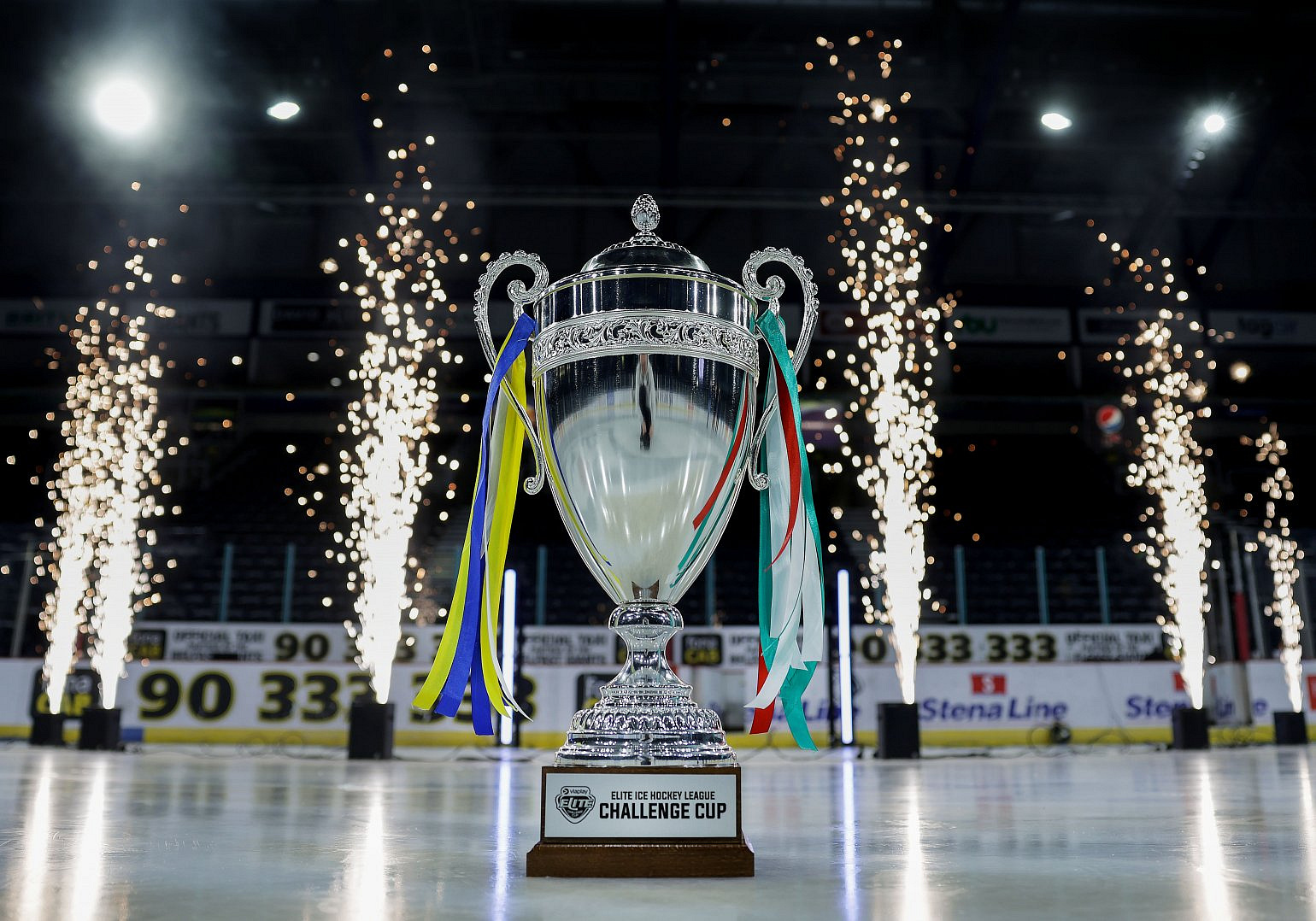 The Elite Ice Hockey League can confirm that the 2023/24 Challenge Cup will take place in a similar format used over the past two seasons, with 10 teams divided into three groups.
"We want to acknowledge that the format of the Challenge Cup was the highest item of negative feedback that we received in the Fan Survey, and that continuing with the same format in 2023/24 is not simply ignoring this feedback," began Head of Hockey Operations, Mike Hicks.
"Planning for 2023/24 had already started before we launched the Fan Survey, and our season length and format had indeed already been agreed before the results of the survey had been presented.
"We have had discussions looking at other formats in our league meetings since then, and will continue to look at what we can do here. However, it is also important that any new format is one that works equally for all 10 teams and that is something we have to be mindful of."
The groups remain as:
Group A: Belfast Giants, Dundee Stars, Fife Flyers, Glasgow Clan
Group B: Cardiff Devils, Coventry Blaze, Guildford Flames
Group C: Manchester Storm, Nottingham Panthers, Sheffield Steelers
Eight teams will qualify for the Quarter-Finals. Both those, and the Semi-Finals, will be played as home and away, aggregate-scoring series.
The Final is scheduled for March 2024 as a one-off game with the highest seeds having the option of home-ice advantage.
"The date of the Final is locked in, but as with previous seasons we won't know where it is taking place until we know who at least one of the finalists is," continued Hicks. "It could be that team needs to arrange flights for the Final, which is why we hold the date back until closer to the time, to ensure that the visiting team has all of their travel confirmed before we make it public. We know that fans of whichever team makes it to the final will also be eager to make their own travel arrangements, and we'll of course endeavour to have this information public as quickly as we can."
Quarter-Finals are scheduled for 6 and 13 December 2023, with the Semi-Finals pencilled in on 24 and 31 January 2024. A further back-up date in mid-February is also available for a Semi-Final second leg if ice is not available on the previous two dates.