Playoff seeding on the line this week
Photo: Panthers Images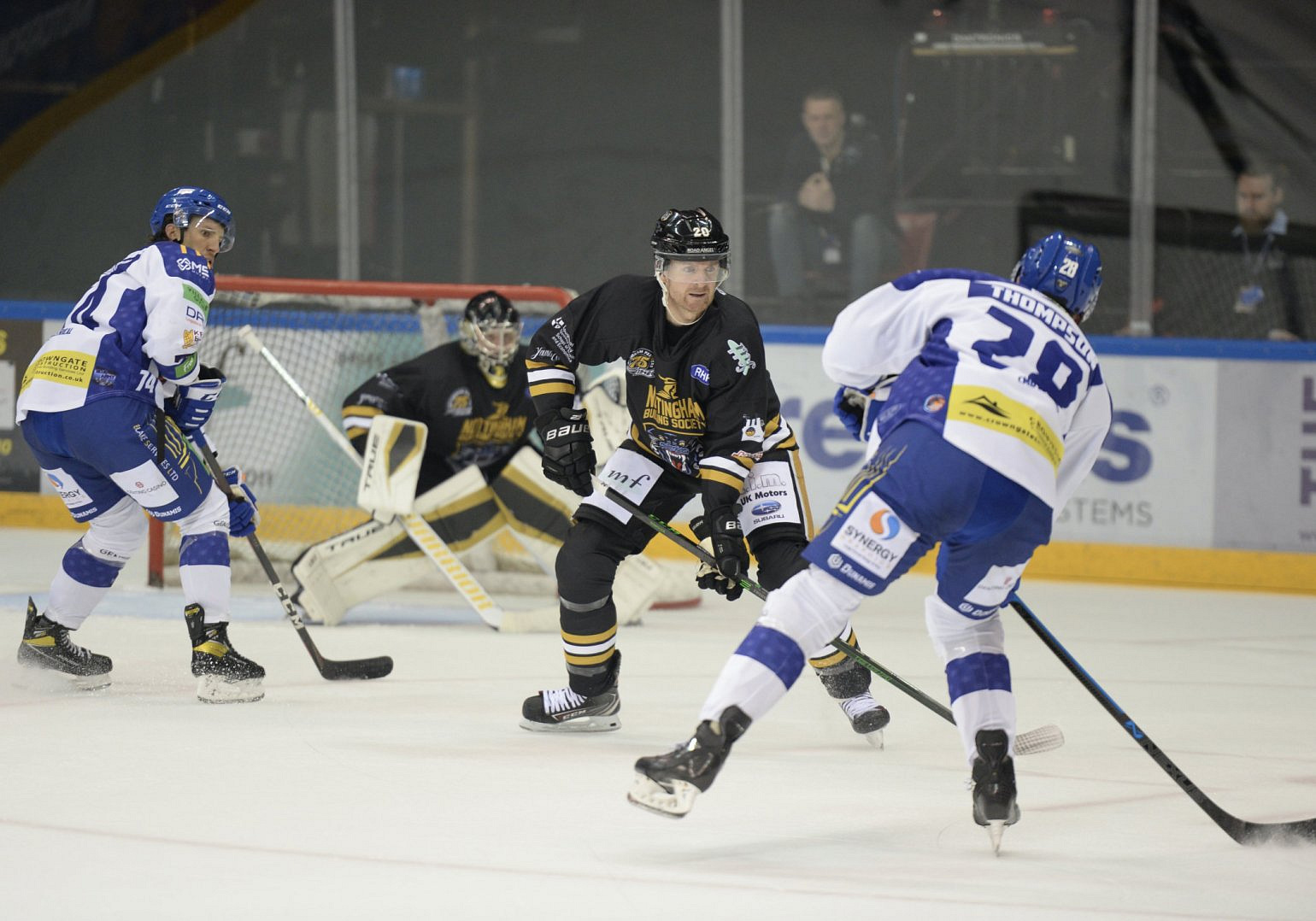 While the league title might be done and dusted, and we already know which eight teams will contest the 2021/22 Premier Sports Playoffs, there's still a lot to play for in the final week of this season's regular season.
Playoff seeding is on the line for five teams going into the final 12 games before the post-season.
Belfast, Sheffield, and Cardiff will finish first second and third respectively - but those are the only positions locked in.
On Wednesday night, Coventry will need to beat Nottingham if they're to have any chance of finishing fourth. Closely watching that game will also be Dundee who still have three games left, as well as potentially Guildford who could also surpass the Panthers if results go their way.
Elsewhere on Wednesday, Glasgow host Sheffield as they look to improve their playoff seeding. By virtue of tie-break rules, Clan cannot finish above Nottingham this season so can only end fifth at best.
Belfast will be presented to their own fans as league champions when they skate out at the SSE Arena on Friday night against Sheffield, with Dundee hosting Fife for the teams' final meeting this season on the same evening.
For the final weekend, all games start at the same time to ensure no advantage or disadvantage is given to any team regarding playoff seedings.
Saturday night brings four games with the Giants completing their regular season at home to Coventry. Glasgow face Fife, Guildford travel to Manchester, and Cardiff are home to Dundee in the day's other games.
And then Sunday's four games bring a close to this year's regular season. Coventry host Dundee in what could be a crucial game in the race for fourth, but that may well also depend on what happens when Nottingham host Cardiff. Fife round out their season at home to Glasgow, while Manchester visit Guildford for their last fixture of this campaign.