Three weeks left in regular season!
Photo: Wiliam Cherry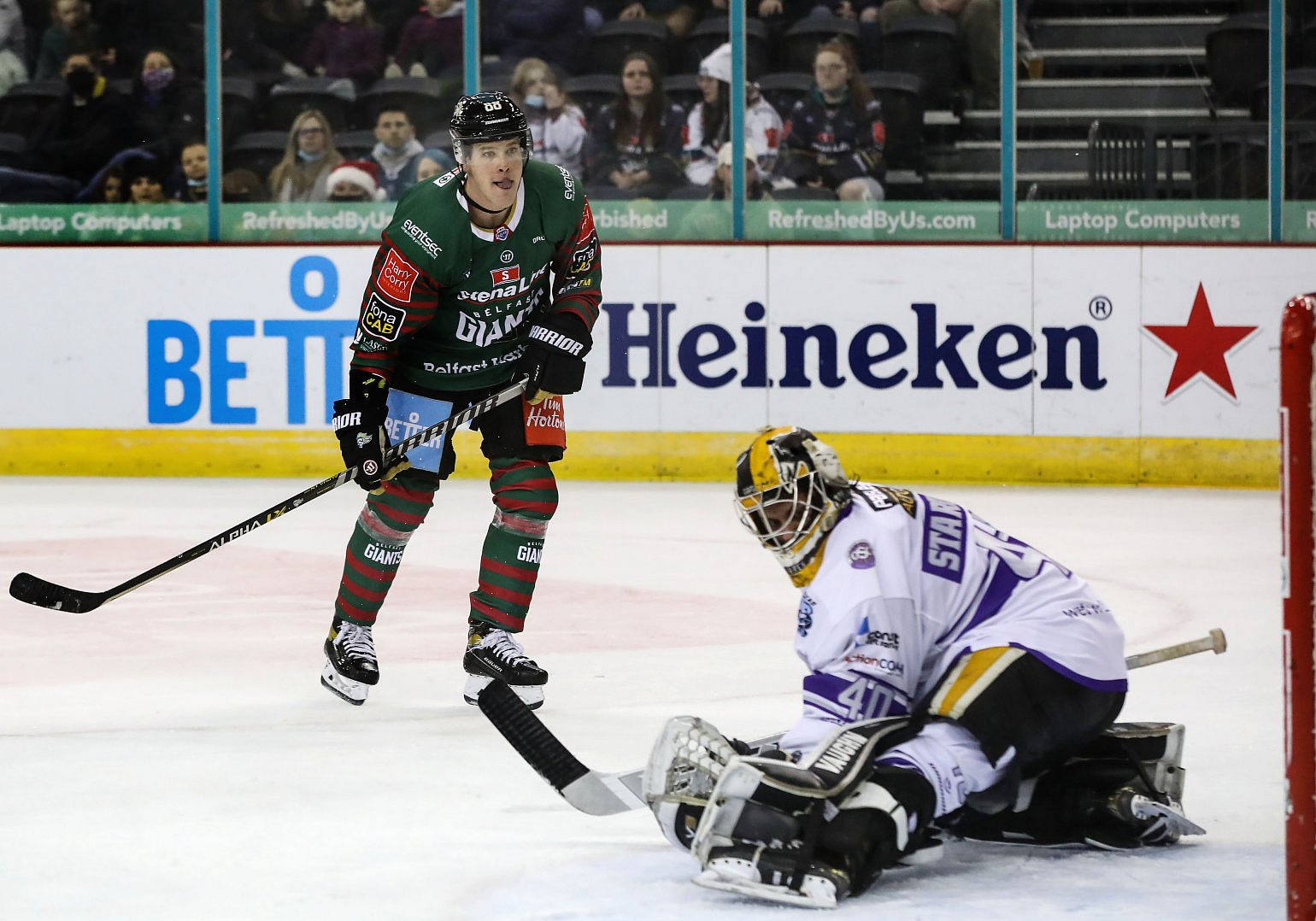 There are just three weeks left in the 2021/22 Premier Sports Elite League regular season!
It's midweek action all the way through now with 38 games left to squeeze into the last 21 days of competition before the playoffs.
This week we start on Tuesday with rearranged fixtures in Glasgow and Guildford - Belfast and Coventry the respective visitors. While Steelers' eyes will be on the Clan-Giants game, the following night it will be Giants fans closely following Sheffield's trip to Manchester as the title race draws ever closer to its conclusion.
Friday brings us two more games. The Giants and Clan meet again but back in Belfast while Cardiff host Dundee, a team that's been their bogey side at times this season.
Then it's a four-game Saturday night. With the Giants not playing, Sheffield's home fixture against rivals Nottingham could have huge implications for the title race. Elsewhere, it's all about playoff seeding between Guildford and Cardiff, and Glasgow and Dundee. Fife head to Coventry hoping to keep their slim playoff chances alive.
Sunday's action begins at 4pm when Belfast host Guildford, and Nottingham welcome Coventry to the Motorpoint Arena. Manchester and Sheffield will face off for the third time in seven days, while Fife and Dundee begin a stretch of playing each other four times in as many matches.