Week 26: First trophy set to be won!
Premier Sports Challenge Cup Final Week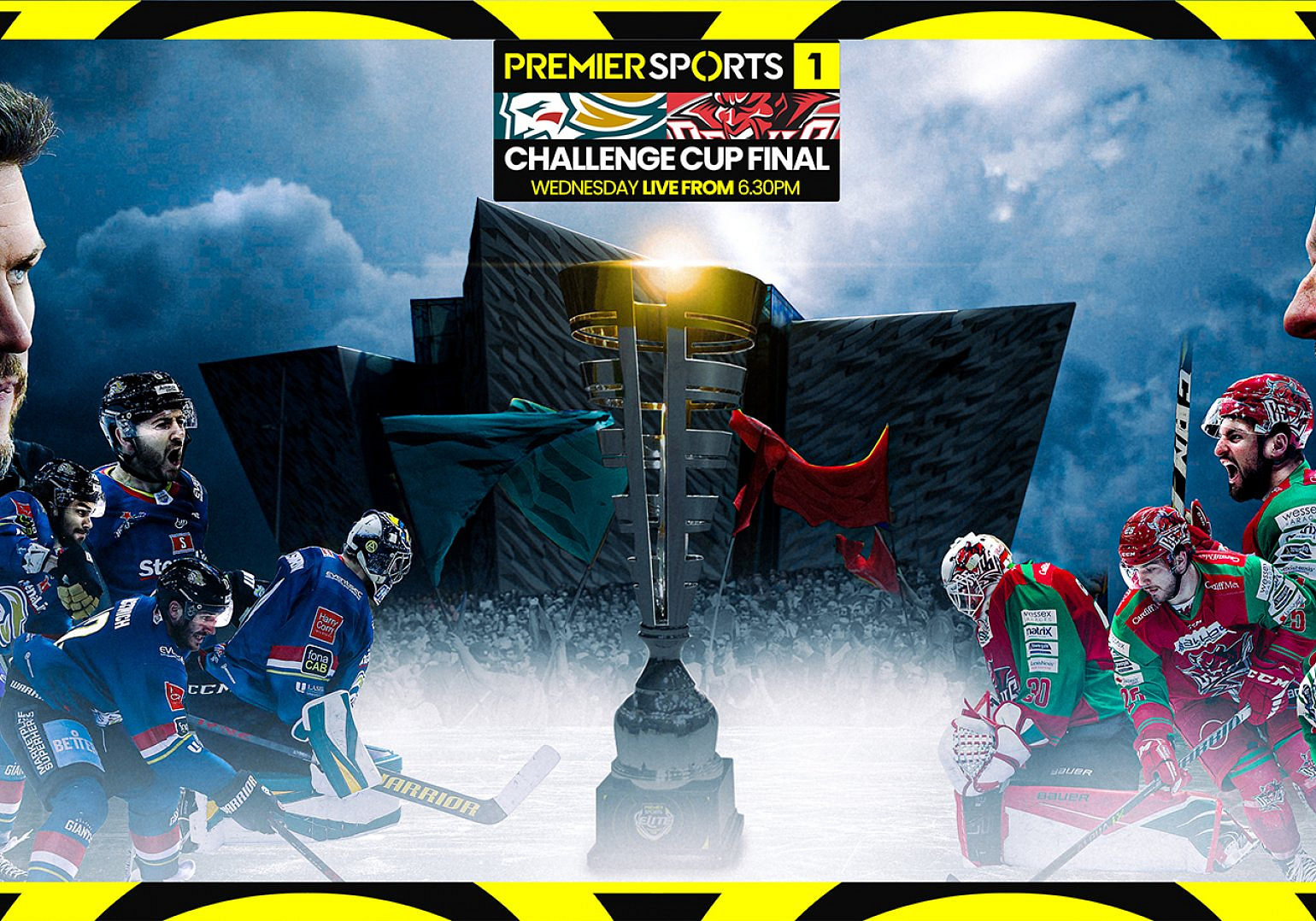 Welcome to Week 26 of the 2021/22 Premier Sports Elite League season, and the week where the first trophy will be awarded!
The 2022 Premier Sports Challenge Cup Final takes place on Wednesday night in Belfast at what is expected to be a sold-out SSE Arena.
THE ONLY WAY TO WATCH THIS GAME ON TV IS THROUGH PREMIER SPORTS. CLICK HERE TO SIGN UP NOW!
We'll be in Belfast to bring you content throughout Wednesday.
Action this week starts with Glasgow hosting Guildford on Tuesday night, while on elsewhere Wednesday night Coventry are home to Manchester.
Cardiff return to action on Friday night with the visit of Clan, while Manchester and Coventry meet again but at the Storm Shelter.
We then have a four-game Saturday and Sunday. League leaders Belfast are home to Dundee, with second-placed Sheffield heading to rivals Nottingham. Guildford and Glasgow play again but in Surrey, while Cardiff head up to Fife.
Sunday's action starts at 4pm with Nottingham in Glasgow, while an hour later Dundee play hosts to Coventry in a key mid-table battle. Belfast head over to Manchester round out their week, while Sheffield are in Fife for the final time in this year's regular season.