HUGE week 25 ahead!
Photo: Dean Woolley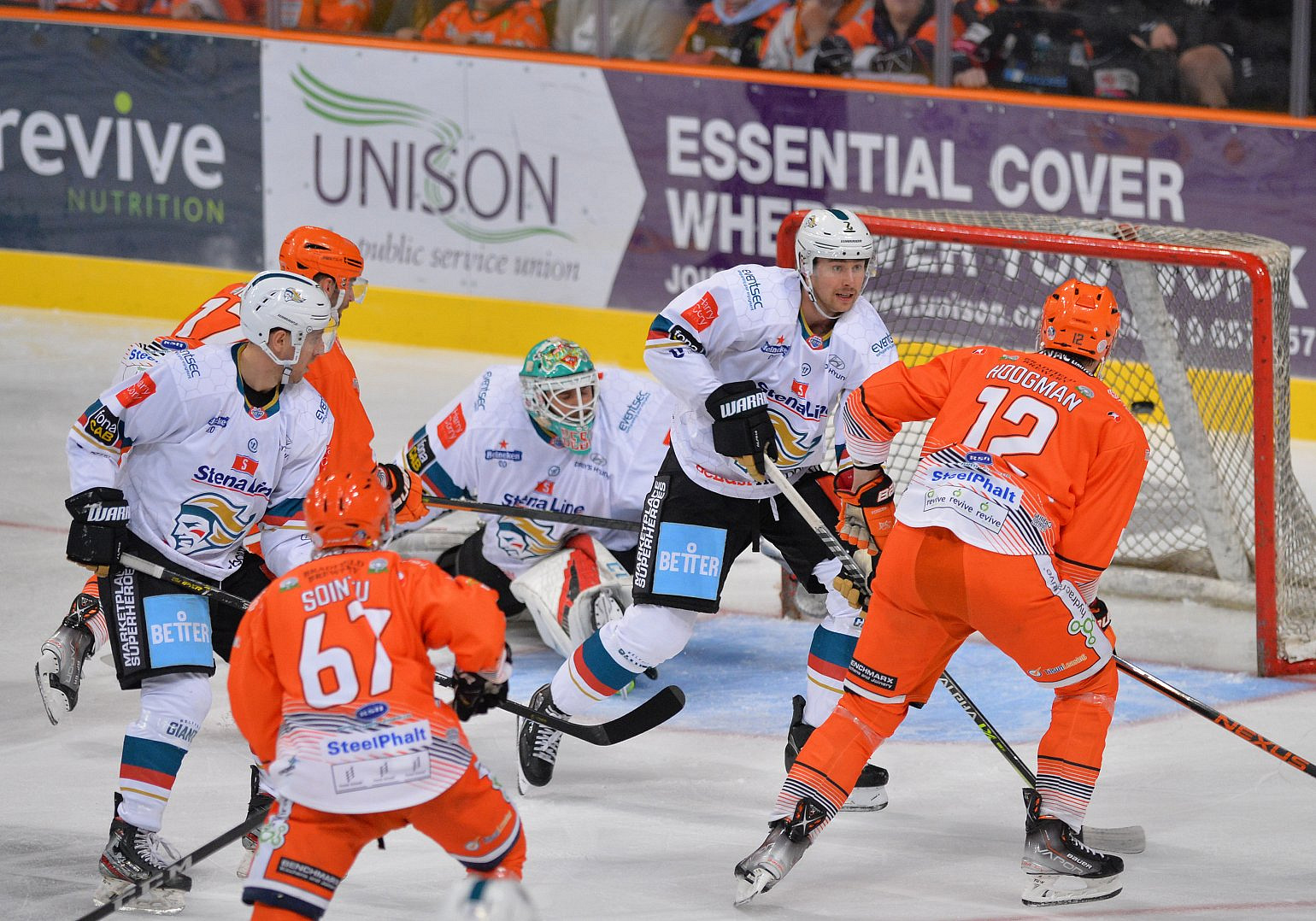 If the last few days of Premier Sports Elite League action weren't enough, then we've got what promises to be a barn storming Week 25 coming up- four days of hockey to enjoy!
It all starts on Wednesday night. with three fixtures that were moved into what was an otherwise free evening due to postponements earlier in the season. Cardiff travel up to Dundee who have been their bogey team over the past few seasons, with the Stars now on a three-game unbeaten run. Coventry and Glasgow both have an eye on finishing fourth and they meet at the Skydome, while the team they're chasing - Nottingham - head up to Fife.
And then we come to Friday night. There's just one game, but it's a huge one as new leaders Belfast Giants take on the Sheffield Steelers in the first of a double-header weekend. These teams still have five games left to play this season, but these two could go a long way to deciding how the league title run-in plays out. Belfast lead the Steelers by two points having played a game more, but have the better tiebreak on regulation wins, so will stay top regardless of what happens on Friday night.
The Giants and Steelers face off again on a four-game Saturday night which also sees the first of two Scottish derbies of the weekend with Glasgow hosting Dundee. Coventry and Guildford meet each other at the Skydome while Manchester take on Fife in a battle of the bottom two that neither can afford to lose.
Sunday's action starts at 5pm - and it's live on Premier Sports when Dundee host Glasgow in a reverse on the night before's matchup. An hour later, Nottingham make their final trip of the season to Guildford, Fife and Manchester play again but in Kirkcaldy, and Cardiff host Coventry.