Looking ahead to Week 23!
Photo: William Cherry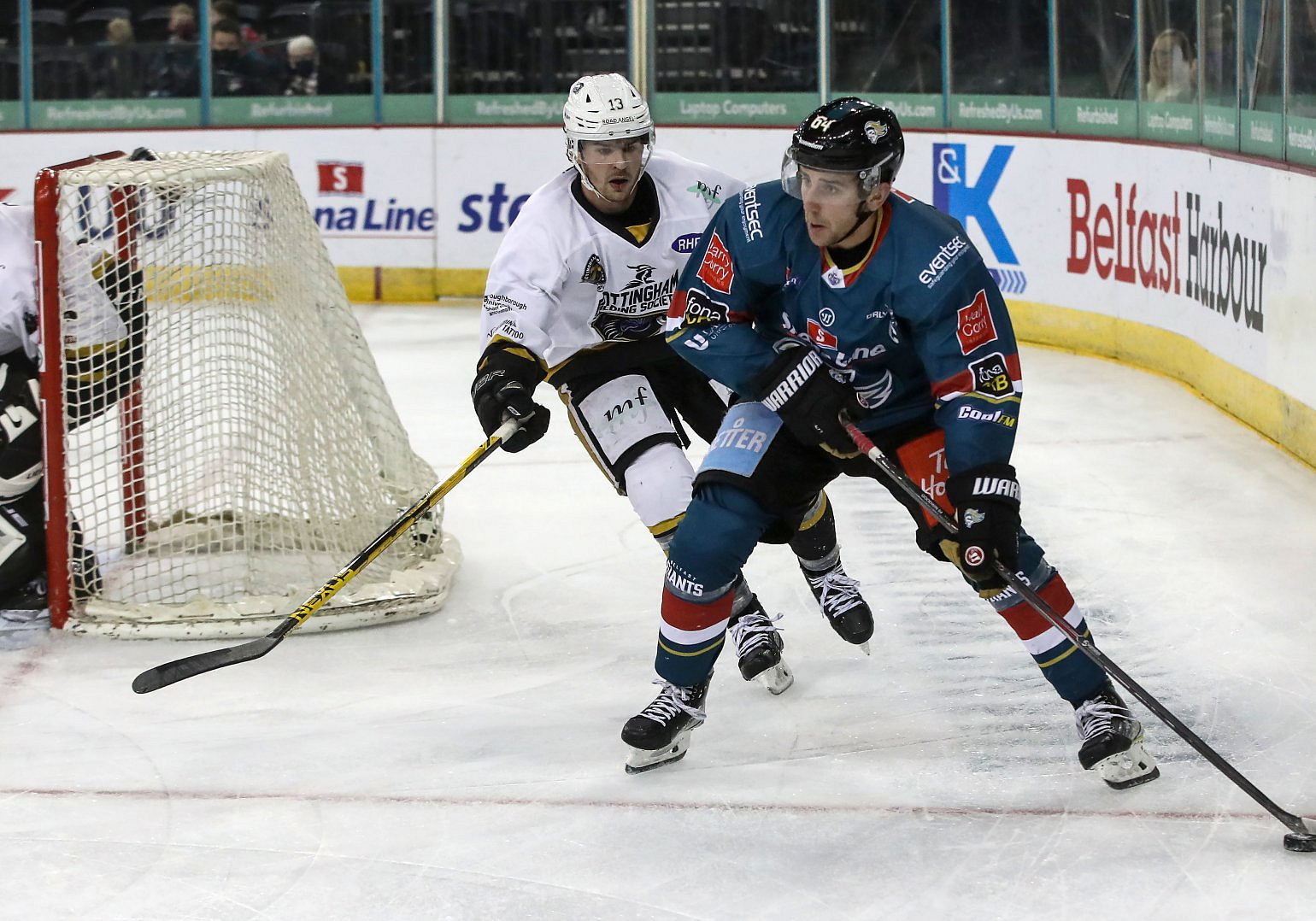 After a busy three nights of hockey in Week 22, we're sliding into another three-gameday Week 23.
We're starting things on midweek again, but this time it's all about the Premier Sports Challenge Cup. The two, one-off, winner takes all Semi-Finals take place on what could be a very dramatic Wednesday night. After winning on penalty shots on Sunday, Cardiff head back up to Sheffield to face the Steelers for a place in the final. The Devils lost the 2020 final to Sheffield at Ice arena Wales, and must now do it on the road if they want to get revenge. This game will be shown LIVE on Premier Sports!
In the other Semi-Final, Belfast host the Nottingham just three days after a last-second equaliser set up the Giants to beat the Panthers on penalty shots. Belfast have won every meeting between the teams this season, but the Panthers have not lost in regulation for four games.
After the cup finalists are decided, we head back into league action. Cardiff welcome Manchester to Wales on Saturday night with Belfast on the road in Coventry and Guildford heading to Dundee. Fife host their first Scottish derby against Glasgow, while it's derby night in Nottingham when the Panthers take on the Steelers.
Sunday's action begins with three early starts: At 4pm, Manchester are in Belfast, Cardiff head up to Glasgow, and Sheffield host Coventry. Fife have their second home derby game of the weekend with Dundee the visitors, while Nottingham's trip to Guildford rounds out the week.