Crowder keeps racking up goals and points
League-leading points-streak of 10 games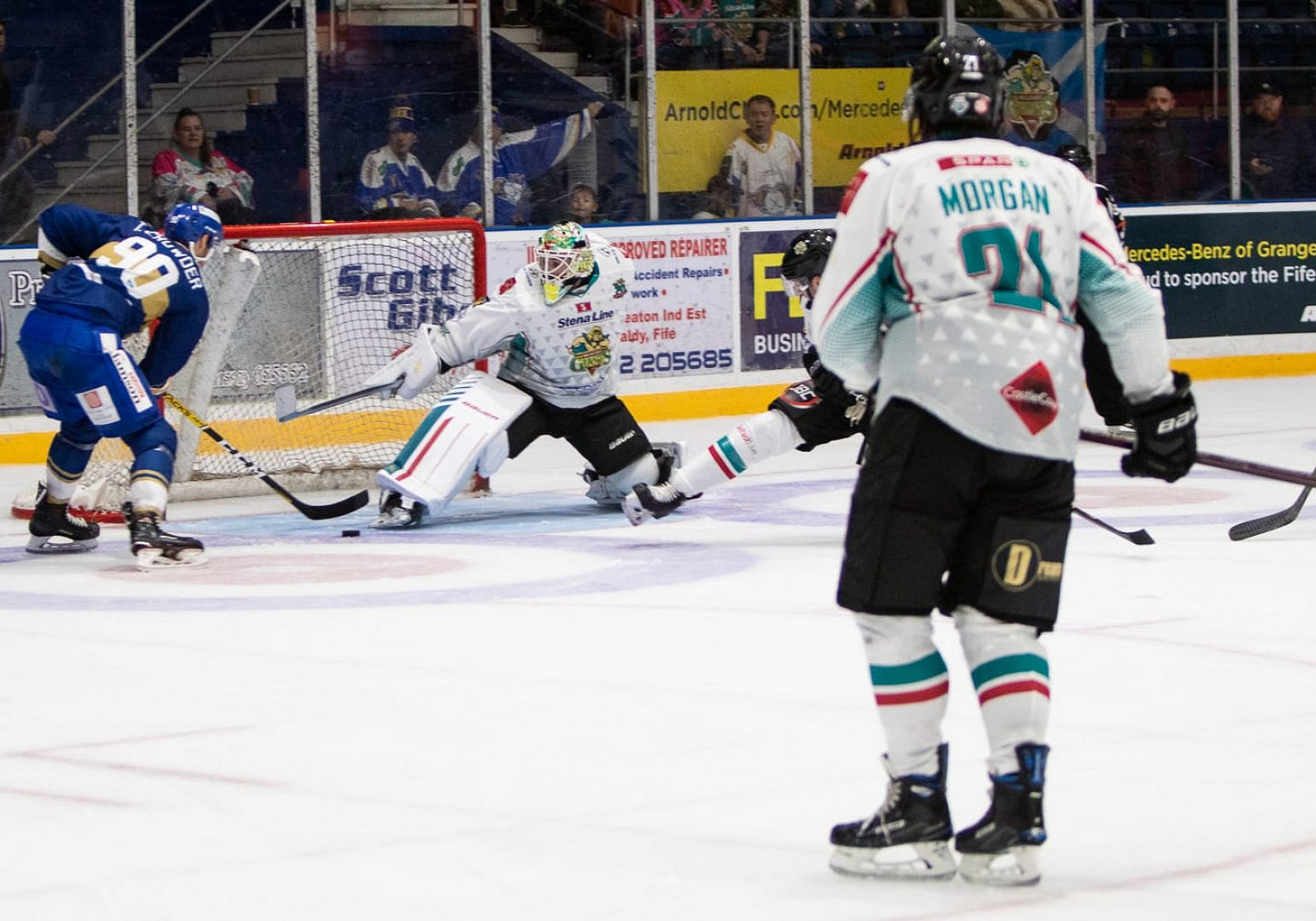 Fife Flyers' forward Tim Crowder is hot property at the moment for Fife Flyers.
The forward, who moved to Kirkcaldy over the summer from Coventry, is on a league-leading 10-game points streak - and has scored in each of his last six games. 
"Things are going pretty well for us at the moment. It's been good so far, both for me individually and the team, and I think we're getting better as a group" began the Canadian.
The Flyers haven't been shy of scoring this year, averaging 3.25 goals per game in all competitions, part of which has seen Crowder get on this hot streak. "I think it's a little bit of everything: we have very talented player on our team and we like to think of ourselves as an offensive group - it definitely helps when you have good players on the ice with you like I do," he explained, although was conscious that the team are also giving up 3.33 on average per game. "However, we need to be smart at both ends if we're to be successful, and it's something we have to be mindful of."
Check out Crowder's stats here.
One game where it didn't go so well for the Flyers, especially in their own end, was the 10-3 home defeat to Sheffield. "I think after that game we all realised that we weren't playing our Fife Flyers' way. The outcome wasn't as we wanted, we didn't play as hard as we sold have and were going through the motions a little - definitely everyone knew this wasn't how we need to be playing," said Crowder. "But at the same time, all of the guys knew if we came out and played hard we'd be successful again, and we were able to do that against Nottingham."
Tim was reunited with his brother Paul at Fife this season, after both players lined up for opposing Elite League sides last time around. "Paul was vey influential in me going to Fife. I was unsure about where I would go for this season, and after the Flyers had re-signed him, they contacted me and of course Paul tried to get me to come as well. It was a perfect fit in the end," explained Tim. "Wherever you go you hear good and bad things, and being my brother Paul was very honest about everything. From being in Coventry I knew the team and the organisation in Fife pretty well, so it was a pretty easy transition which is always good for a player."
Crowder will look to extend his streak to 11 games tonight when Fife visit Sheffield - read the preview for that game here.