Clan set to celebrate homecoming against Blaze
Photo: Glasgow Clan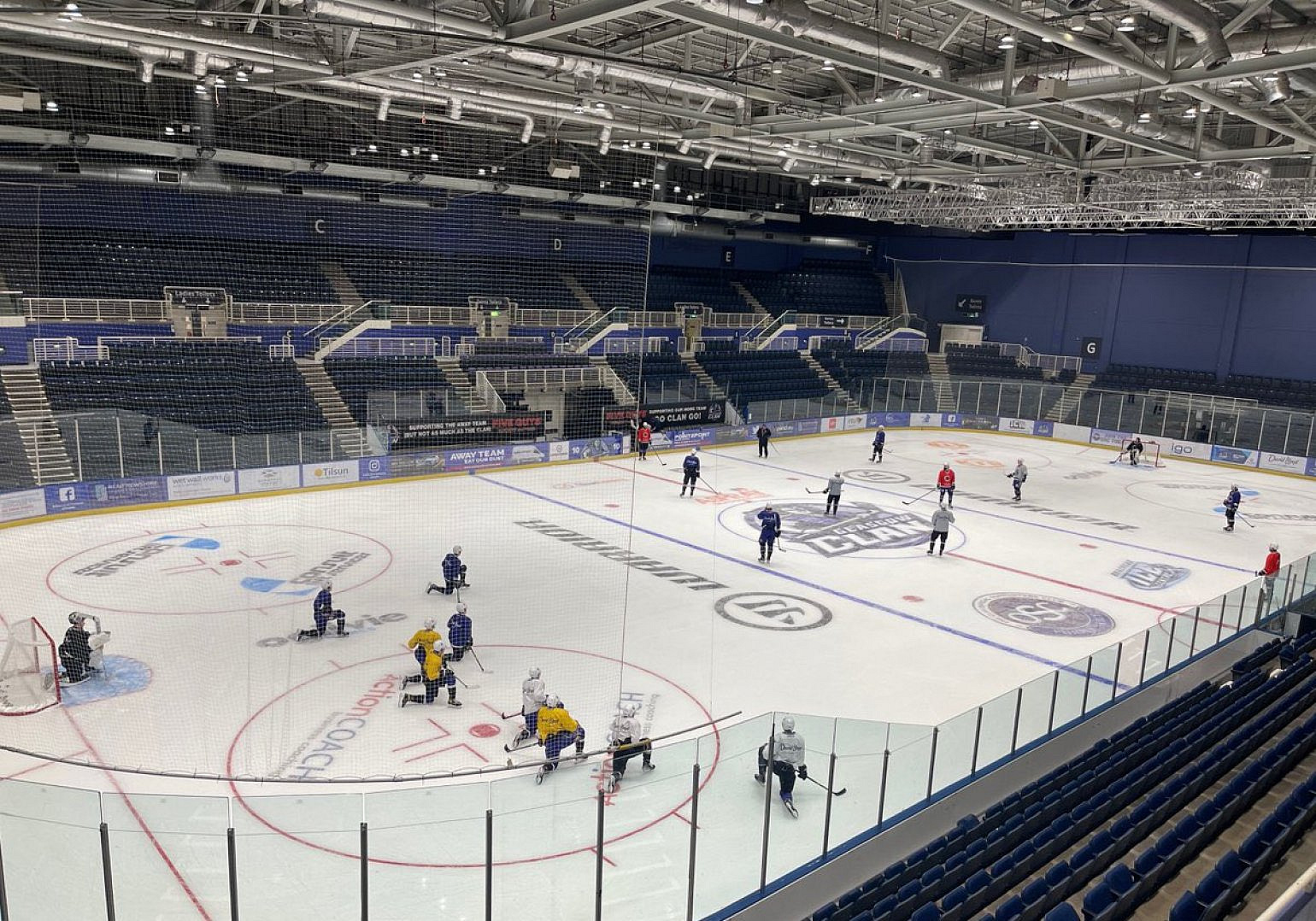 The culmination of 18 months work to ensure a future for the Glasgow Clan at Braehead Ice Centre comes to its fruitful conclusion tonight with the Clan's first home game of the 2021/22 season.
Clan host the Coventry Blaze six days after picking up their first win of the season, but at the start of a packed schedule - the team will play six games over the night eight days as they play catch-up being some five games behind the next team in the league.
Malcolm Cameron released defenseman Medric Mercier midweek and brought in Mitch Jones to strengthen them on the blue line. If the team can mark their home debut with a win, they'll go to a .500 record through four games already be putting themselves in good contention for a playoff spot.
Coventry were beaten in Manchester last Friday before being forced to cancel a second straight home game after a plant failure at the Skydome, bringing up a two-game losing streak for Danny Stewart's side. The Blaze will return home tomorrow against Cardiff live on Premier Sports, but still sit mid-table in a decent place. A win tonight would certainly put them back among the teams chasing the top places.
The teams have split split their six all-time meetings in Braehead with three wins each.