Two league games on Friday's slate
Photo: Mark Ferris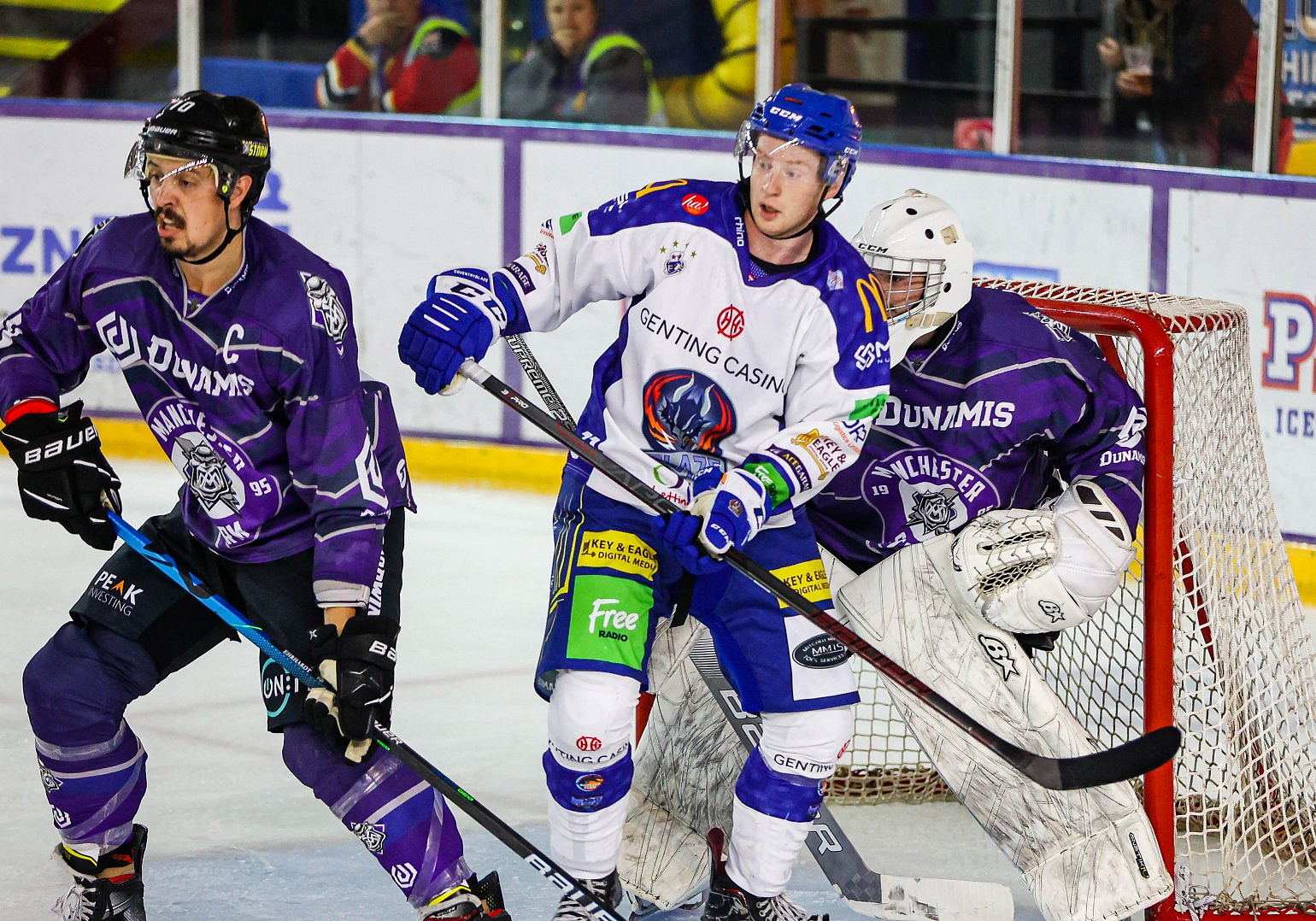 There's Premier Sports Elite League action tonight in both Dundee and Manchester this Friday evening, and both games can be watched live online!
1930 Dundee Stars vs. Cardiff Devils (Tickets | Webcast)
The first game of Cardiff's double header trip to Scotland sees them in Dundee before taking on Fife on Sunday.
Stars Head Coach Omar Pacha added to his injury-hit squad with the signing of Cody Drover midweek as his team looks to end a five-game winless record stretching back to the end of October. Dundee have won just one game of their last 10 in all competitions.
Cardiff head on the road after an excellent four-point weekend saw them secure top spot in their Premier Sports Challenge Cup group before a statement 5-0 shutout of the Steelers in Sheffield in the league. Those results moved the Devils to 6&4 through their last ten games.
The teams have yet to meet this season, though in the EIHL overall Cardiff have won on 17 of their 26 visits to the Dundee Ice Arena.
1930 Manchester Storm vs. Coventry Blaze (Tickets | Webcast)
Manchester host Coventry at the Storm Shelter for the first meeting between these sides since they contested preseason fixtures in September.
Storm are on a bit of a roll at home with two straight wins and five victories in their last seven at the Shelter. Last weekend's win against Dundee quietly moved them up to sixth in the standings with a .500 record through nine games overall. Ryan Finnerty expects to have goalie cover signing Jason Bacashihua, together with forward Austin Albrecht, in the lineup for tonight's game.
Another team quietly putting themselves in a good early-season position is the Coventry Blaze. Danny Stewart's men sit fourth overall and have picked up 64% of the points on offer in their opening seven league games. The Blaze have won three of their last five games in all competitions, and boast a 9-7-0 record in Manchester overall.