Stars and Flyers set to celebrate return of fans return in Scotland
Photo: Derek Black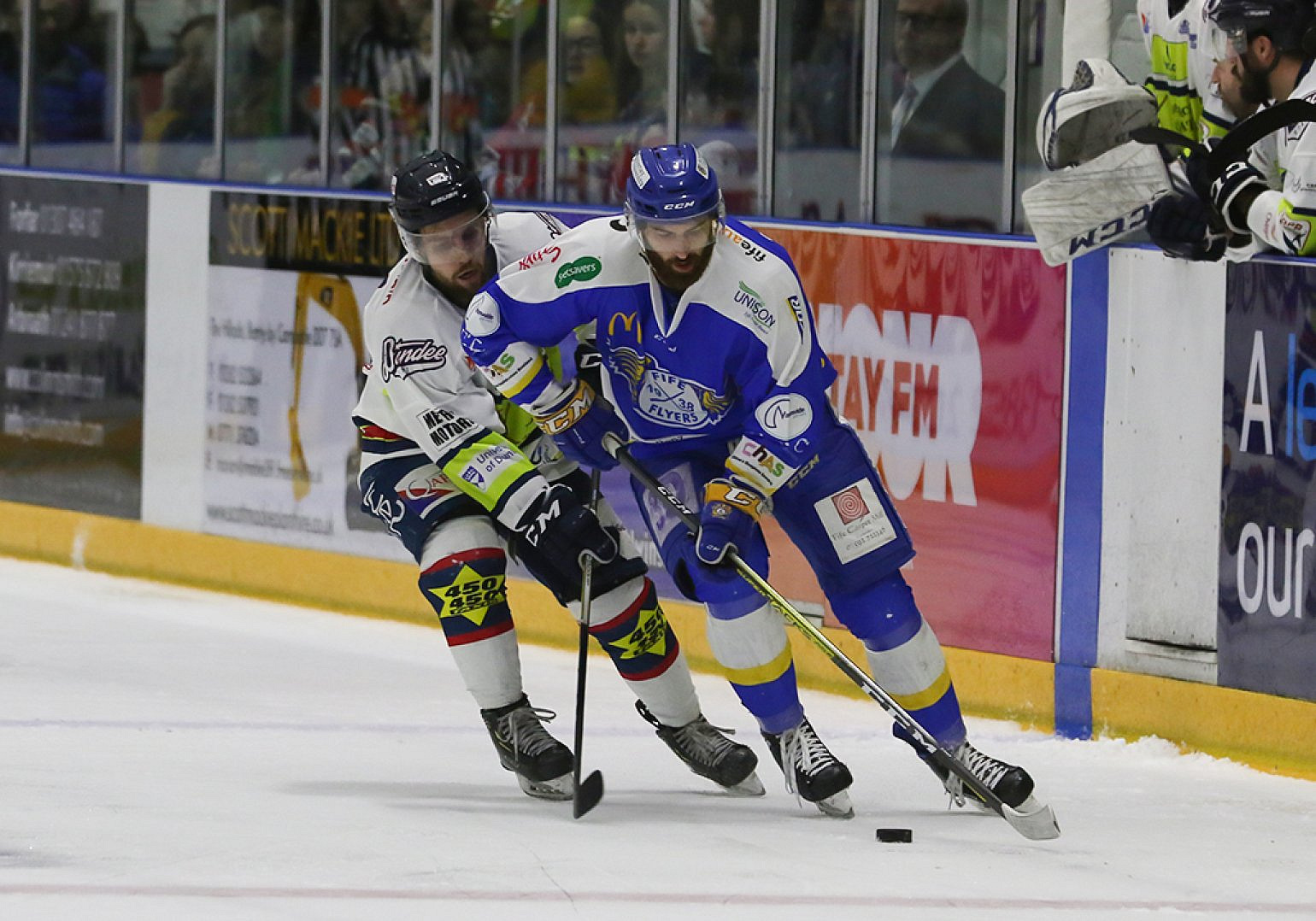 It'll be a special night this evening at the Dundee Ice Arena.
The Dundee Stars host the Fife Flyers in a preseason friendly to restart their old rivalry, in what will be the first professional ice hockey game to take place in Scotland since the Stars hosted Glasgow on 7 March 2020. The Flyers will return home tomorrow for their first game since 23 February in the reverse meeting of these sides.
Both teams are likely to be short one or two bodies with visa delays meaning that one or two non-homegrown players have yet to arrive into the UK.
However, the Stars reported this week that this fixture has broken their previous presale tickets record, and a big crowd to welcome their team back on to the ice.
COVID-19 restrictions in Scotland require any events with over 2,000 spectators to request local authority permission, therefore the Stars would urge any fans wishing to attend tonight's game to purchase their tickets online today.