Stars on track for huge homecoming crowd!
Photo: Derek Black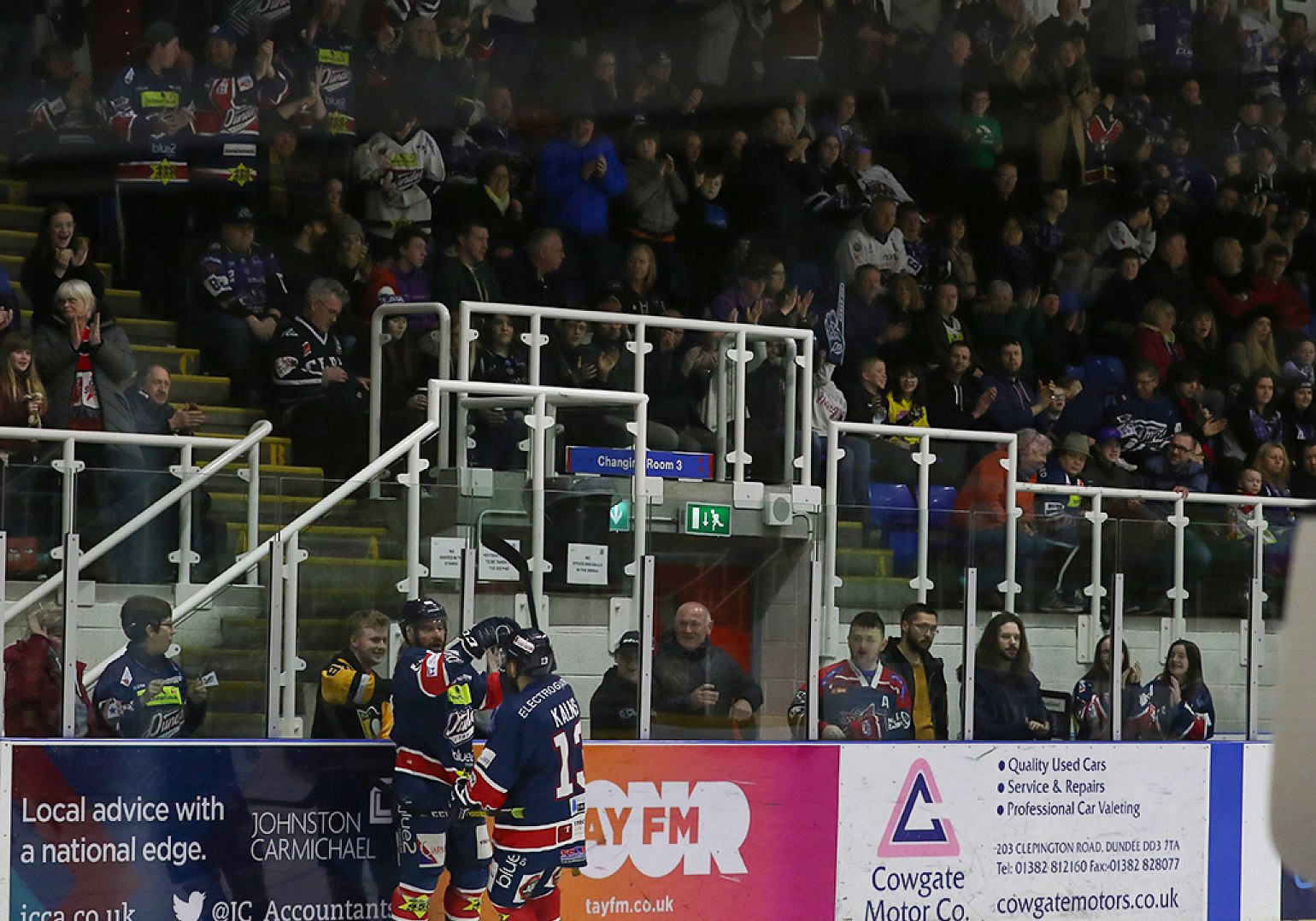 "Our highest presale ever" - that's how the Dundee Stars have described their ticket sales for the team's homecoming game this Friday night!
The Stars play their first home game since 7 March 2020 this Friday night with a preseason game against arch-rivals Fife Flyers - a fixture that is never friendly. Ticket sales have surpassed all expectations both online and at the Dundee Ice Arena, with fans ready to come out in big numbers welcome their side back on to the ice.
Tickets for the Stars vs. Flyers on Friday 17 September are on sale here.
The Stars would like to ask fans attending this game to buy their tickets as early as possible. Current COVID-19 restrictions in Scotland require events over 2,000 people to receive specific local authority permission, therefore buying tickets ahead of gameday will allow the Stars to approach Dundee City Council for a larger capacity if required.
Details about the safety protocols in place at the Dundee Ice Arena can be found here.