Panthers set for return in front of fans
Photo: James Assinder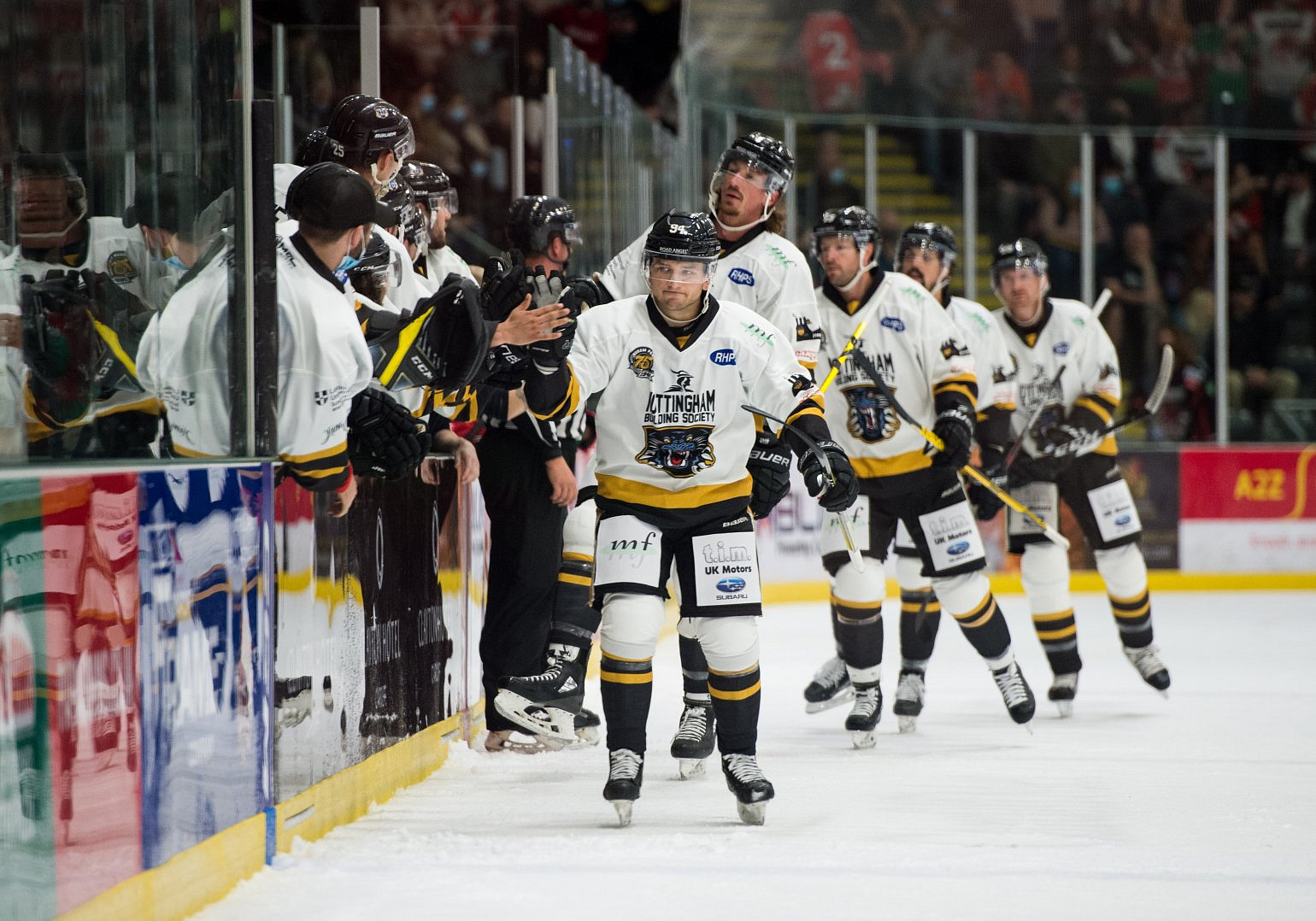 The Nottingham Panthers hit home ice this Sunday afternoon and will play in front of their own fans again for the first time since March 2020.
Although the team were in familiar surroundings for the 2021 Elite Series that was played at the Motorpoint Arena, their fans were forced to watch from afar as the event was played under strict COVID-19 protocols behind closed doors.
This afternoon's game is the return leg of the Diamond Jubilee Cup, celebrating the team's 75th anniversary. The first leg in Cardiff last night ended in a 5-1 win for the Devils.
Tickets for tonight's game can be purchased here, where you can also read about the safety procedures in place at the Motorpoint Arena.
As this is a preseason game, we'd like to give the scorers time to practice using the online systems again before the league season starts. Therefore, there will be no live scoring for this game on the Elite League website, but we will make the gamesheet available after the game has finished.