Panthers win 2021 Elite Series!
Photo: Panthers Images / Dean Woolley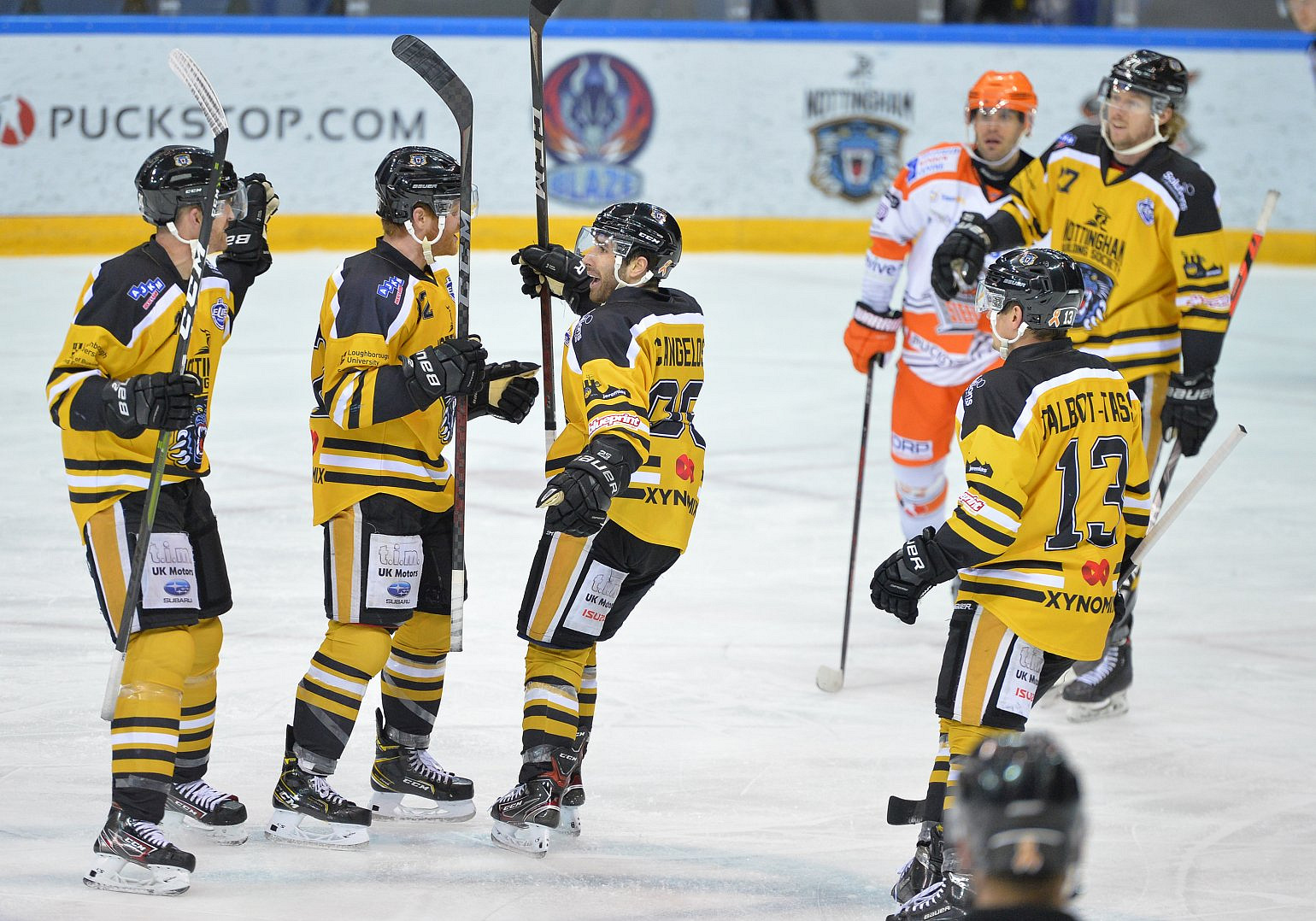 The Nottingham Panthers were crowned 2021 Elite Series Champions after a 2-0 series victory against the Sheffield Steelers.
The Panthers came out strong in a noticeably more physical opening period than to Game 1.
After some good early pressure, Austin Cangelosi pulled a nice move to slot home with just 2:44 gone and put Nottingham ahead. The Steelers struggled to find a way to generate many chances in the Panthers' zone, and ended the period behind after being heavily outshot.
Period two was another battle, with the Panthers having arguably the better of the chances. Their breakthrough came with Jérémy Beaudry sitting a double minor for an accidental high stick, and was scored by Nick Deneen at 29:10 - an excellent screen by Johno May giving John Muse no chance.
Sheffield needed to generate something quickly at the start of period three, and did so eight seconds after a powerplay of their own had expired - Robert Dowd firing home from the far post to get his side on the board and back in the game. With the Steelers back in the game and starting to create some opportunities to tie things up, the Panthers got the break they needed Lewis Hook's shot off the draw went straight through Muse with 10:07 to play. A double-minor on Josh Tetlow gave the Steelers the chance to get back level, and they got the breakthrough on the first of the two minutes thanks to Brandan Connolly at 55:17.
Kevin Domingue put the Panthers back two ahead with 57:56 on the clock, before Austin Cangelosi made things safe on the empty net to crown the Panthers Elite Series Champions!
Gallery