The Draft: How's it going to work?
Watch live on the Elite League's Facebook Page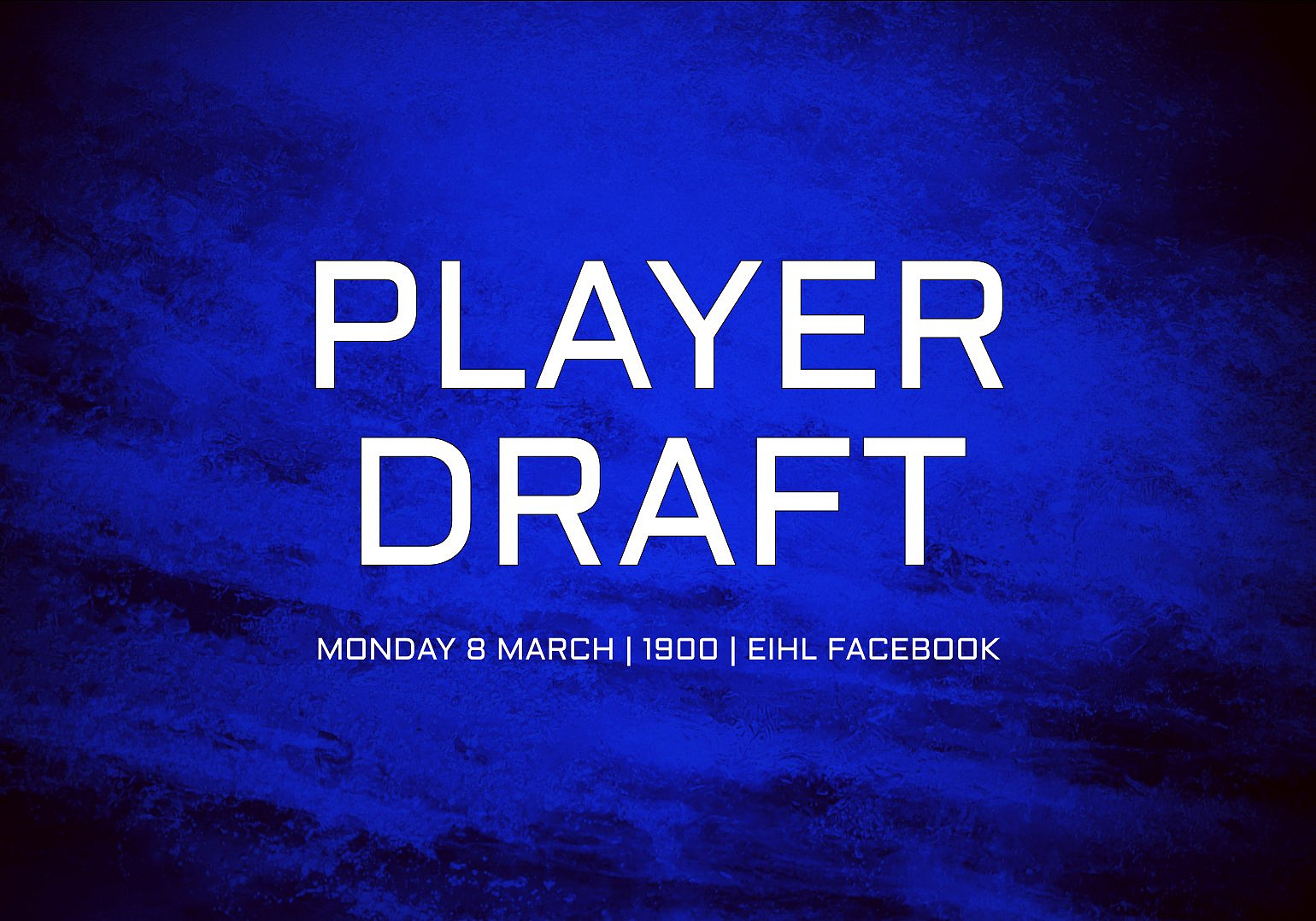 At 7pm on Monday 8 March, the draft for the 2021 Elite Series will take place - the first of its kind in the Elite League. Here's an overview of how everything will work!
Protected players
Each of the four teams playing in the 2021 Elite Series has protected five players, and these players are already allocated to those teams for the series. To protect a player, he must have played for that team in 2019/20 OR have been signed to that team for the 2020/21 season before it was cancelled OR already be under contract for season 2021/22. Each team's Protected List will be pre-approved by the EIHL's Head of Hockey Operations, Mike Hicks, on this basis.
Dual-Nationals
For the purpose of this series, any dual-national players who are on Pete Russell's 'Long List' for the World Championships will be considered as British players, and can also be protected. This has been decided in order to help Team GB's World Championship preparations as much as possible.
Roster size
Game-day roster sizes for the Elite Series are set at 20 players: 18 skaters and two netminders. With five protected British players, and up to eight imports allowed, teams will need to draft at least seven additional British players on Monday night.
Who is going to be drafted?
Some 70 British players have expressed an interest in playing in the Elite Series. These players are made up of those who are on Great Britain Head Coach Pete Russell's 'Long List' for the 2021 IIHF World Championships, and anyone else who would like to play.

It may not necessarily be the case that every player is drafted. Equally, a team may draft a player but choose not to use them. Teams may also draft players who are still under contract in other leagues - however, they will only be able to use those picks if the player's season elsewhere comes to an end. These are all points that the four Head Coaches will need to take into consideration.
Draft order
The four Head Coaches - Aaron Fox, Danny Stewart, Ryan Finnerty, and Tim Wallace (with Director of Hockey Gui Doucet) - jointly agreed to draft based on each team's points percentage from the 2019/20 season, and to then reverse the order each round thereafter under the so-called "Snake Draft" system. This means that in Round 1, the order will be:
Manchester Storm
Nottingham Panthers
Coventry Blaze
Sheffield Steelers

The Steelers will then have first choice in Round 2, with the Blaze picking next, the Panthers third, and the Storm fourth. Manchester will go back to having first choice in Round 3, Sheffield in Round 4, etc. as detailed below:

Round 2: She, Cov, Not, Man
Round 3: Man, Not, Cov, She
Round 4: She, Cov, Not, Man
Round 5: Man, Not, Cov, She
Round 6: She, Cov, Not, Man
Round 7: Man, Not, Cov, She
And so on, until no more teams wish to draft players.
Trades
Teams are permitted to trade picks after the draft has taken place. Any such trades will be announced via the Elite League.
How can you watch?
The Draft will take place on Monday 8 March at 19:00. It will be streamed live on the Elite League's Facebook page.