Euro Round-Up: Packed schedules in race for playoffs
Photo: Panthers Images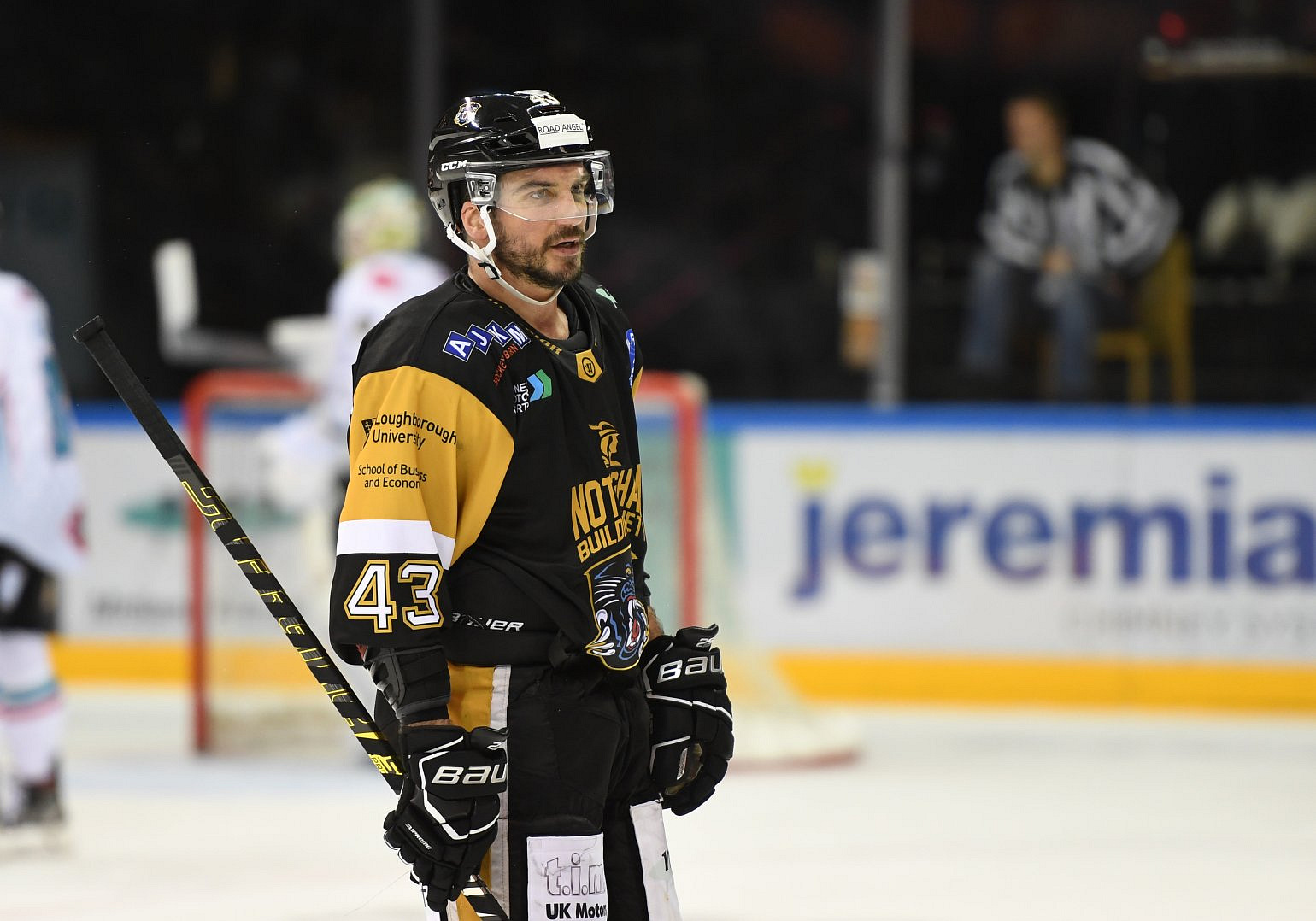 Time to take a look at what's been happening to some familiar faces playing on the continent this season.
It was disappointment for ICE Hockey League leaders Bolzano this past weekend. Gleason Fournier's team, who on before Friday had the lowest goals-against average of any top-flight league in Europe, lost in Hungary against Fehérvár 7-4 before going down 3-2 to Graz. Their lead at the top is down to just two points – the regular-season winners qualify directly for the Champions Hockey League. At the other end of the table, Sam Herr and Innsbruck will have to fight their way into the playoffs through the Qualification Round, as will Ben Bowns and Graz. Bowns helped the 99ers to an overtime loss against top four side Vienna on Friday night, while Herr saw his team win in Linz before losing in Bratislava. All of these teams with EIHL interest will play three games this week to complete their regular seasons.
Charles Corcoran helped Esbjerg into the final of the Danish Cup where but his team were unable go on and win it - SønderjyskE taking the title.
In France, the Ligue Magnus announced earlier in January that it was halving the number of regular-season games from 44 to 22. With almost two months off the ice due to Covid-19 restrictions, the league and teams concluded that completing the initial schedule was not possible. Evan Mosey's Gap side are now four games unbeaten.
By contrast, the league in Hungary is insisting that teams make up missed games leading to several playing between three and four a week to complete their schedules. Mathieu Tousignant had a goal and an assist over four games for Csíkszereda, while former Dundee forward Justin Maylan was 1+6 for the week. Their team are 18 points off top spot but have played six games fewer than leaders Fradi. Marek Trončinský notched 1+2 in three games for Gyergoi who are inside the playoff places.
Norway are hoping to resume games later this week, where play has been suspended since 7 January.
Calle Ackered had two goals and a trio of assists for Dukla Trenčin over the last week, with the team five points shy of the top six automatic playoff places in Slovakia.