Euro Round-Up: Corcoran still among points in Denmark
Photo: Scott Wiggins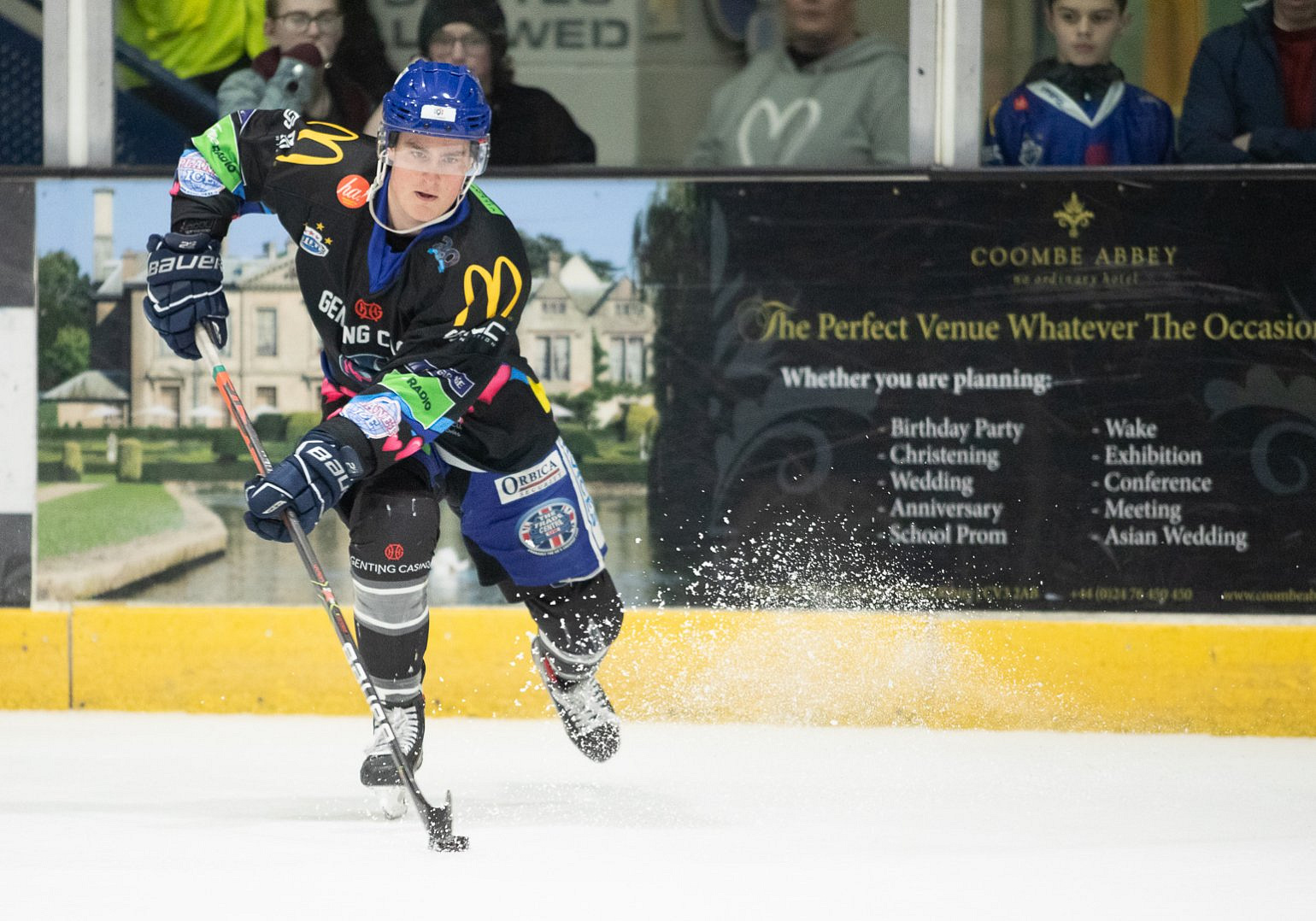 Almost everyone is back on the ice after the Christmas break, so let's see how some familiar names are doing!
Bolzano hadn't failed to take a point at home for over a year until this past weekend, when Gleason Fournier and the Foxes lost to both Fehérvár and Salzburg. Fournier scored his team's tying goal on Sunday before they lost 3-2 to Red Bull, a result which meant they were unable to go back on top of the standings – although Bolzano do have several games in hand over current leaders Fehérvár.
Charles Corcoran had a two-point week where Esbjerg scored 13 goals but only picked up four points in three games, with Rasmus Bjerrum also adding an assist for the Energy. After 31 rounds, the team are just 2.5 points off the top. In the middle of the pack. Mike Hammond hit two goals for Frederikshavn in a win over Odense, and picked up an assist in his side's victory against leaders Rungsted, to continue his excellent season in Denmark so far of 25 points in as many games.
Action in France is gradually starting to resume, though only in certain places, after almost two months without consistent fixtures. Evan Mosey's Gap side were beaten 3-1 by Angers in their first league game since mid-December.
James Bettauer had a goal for Ravensburg but it wasn't enough to see them slip to two defeats out of three last week. The early DEL2 leaders have slipped down to fifth after a rough patch of results.
Two goals for Carlo Finucci couldn't help Brasov fall to Dunaújváros in Hungary after overtime, a fate which his team also fell to the following night against Újpest. After being blanked by league leaders Fradi, Gyergoi shut out Vasas with Marek Trončinský notching 1+1.
Rob Dowd and Eppan remain last in IHL out in Italy, the former Steeler getting an assist in one of two defeats over the last week.
In Norway, Joey Martin got Stavanger level against Valerenga before the Oilers won their only game of the week in overtime. After a poor start, Martin and his new team have got themselves into the top four and the former Devils captain has 19 points in as many games
Action resumed last week in Poland after the Christmas break, and despite getting two assists Luke Ferrara could only help Krakow to four points from three games. The team are having a disappointing season by recent standards and are almost 20 points off the top teams.
In Slovakia, Trenčin had another good week with two ex-Guildford players among the points. Calle Ackered and Kruise Reddick were both 2+1 for the week in which Dukla won two of three and scored 15 goals.
Finally, Val Pusteria continue to lead the Alps League and notched another three wins in the past week. Mike Cazzola was among the goals against and now has 9+167 in 22 games, while more assists for Brett Perlini has taken him on to 7+15 in 17. Steve Lee also got an assist at the weekend to take his total up to six for the season so far.