Euro Round-Up: Martin among Stavanger's goals
Photo: David Williams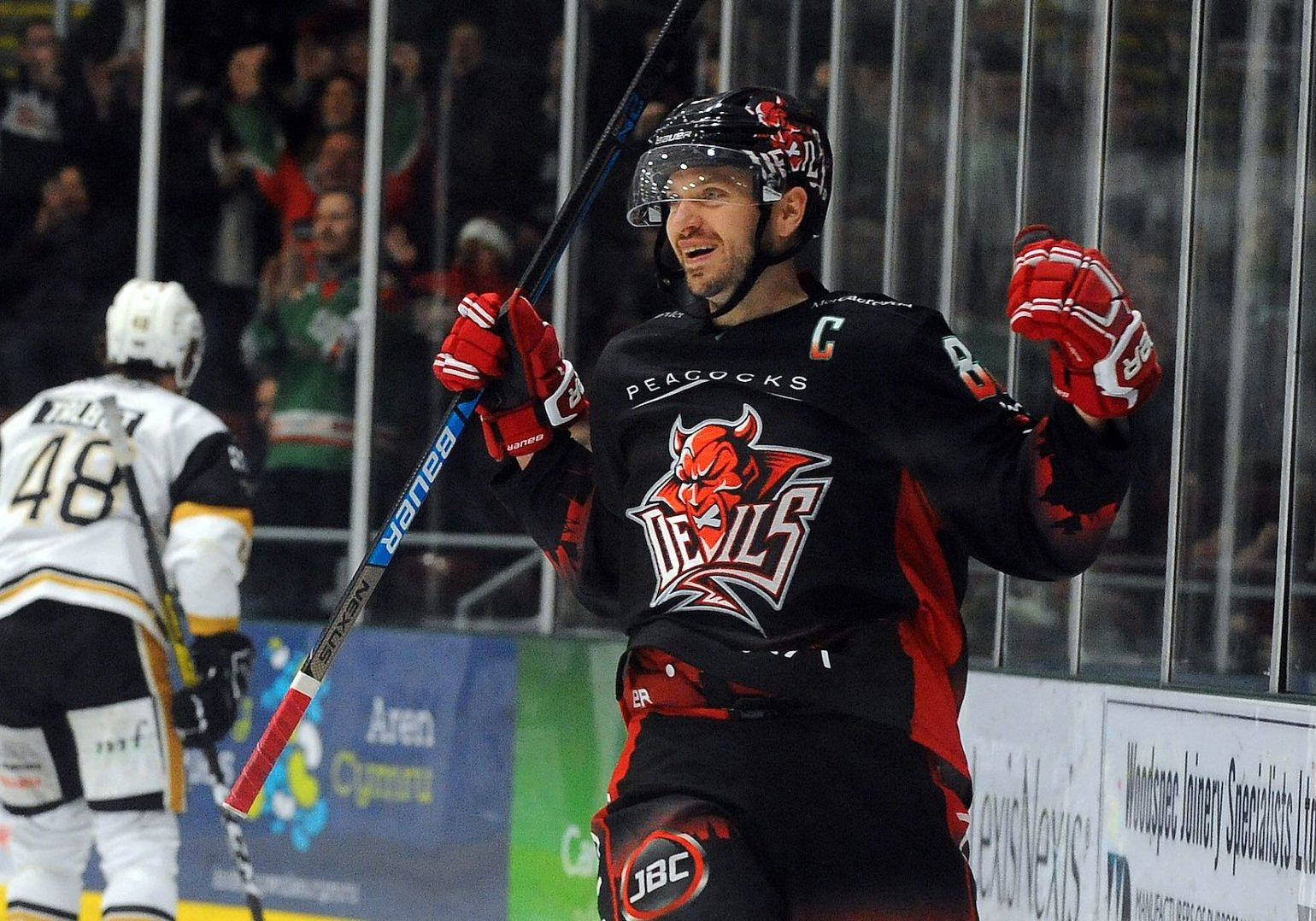 A lot has been going on over the busy Christmas and New Year period, so let's take a look at how some familiar faces are getting on with new teams in Europe this season.
In Austria, Graz are hopeful that Ben Bowns could be back playing this season. The GB national team goalie was back on the ice on 28 December and will continue light training as he recovers from an injury suffered early in the season. Bowns' 99ers team fired coach Doug Mason after a run of bad results and appointed his assistant to take over until the end of the season. It's also not been a good run of games for Sam Herr and Innsbruck who have now lost five on the bounce. The Sharks captain has 20 points so far this season. Finally, Dan Ceman, who was fired from his job in Villach, was appointed new coach in Linz over the festive period.
GB forward Mike Hammond has switched teams in Denmark. Having put up good numbers for last-placed Odense, the 30-year-old was snapped up by Frederikshavn. Charles Corcoran is Esbjerg's third top scorer with 22 points so far this season, while Rasmus Bjerrum is on 7+14.
Early DEL2 leaders Ravensburg have been knocked off top spot by Kassel, while Pete Russell's Freiburg now occupy second. James Bettauer has 15 points so far for the Towers who were the early season leaders, while Mark Richardson has nine points to date in Bad Nauheim and is the team's sixth-highest points scorer. His team are level with Ravensburg though have played a game more.
Things have been happening more in the cross-border Erste Liga than a few weeks before Christmas with teams in Romania back playing games again. Mathieu Tousignant scored two goals for Csíkszereda in one of two wins against Gyergoi before New Year, although Marek Trončinský's team managed an OT win on Sunday. Kyle Just has continued his good season as is #3 overall for points in the league with 30 so far, while he and Újpest have won seven of their last eight games.
In Italy it's not been a great run of games for Rob Dowd and Marc-Olivier Vallerand in Eppan, who are now last in the league - Paul Thompson and Unterland have climbed above them after a slow start. Dowd has seven points for the team's eight games so far, with Vallerand on 3+1.
It was an excellent Christmas run for Stavanger who hit form and banged in 22 goals in three games. Joey Martin was 3+3 in that trio of wins which helped his team move into the top four. The former Devil is 10+8 for the season and his team's #4 best points scorer.
With 22 points this season so far, Calle Ackered is Dukla Trenčin's second-top points scorer through 25 rounds. His team picked up four points in three games after Christmas and remain in the 'play-in' places.
Finally, in the Alps League Val Pusteria are top of the table thanks in no small part to two former EIHL players. Mike Cazzola leads the team with 8+14 while Brett Perlini is just behind him on 6+13 so far.