Euro Round-Up: Fournier and Foxes clear at top
Photo: David Williams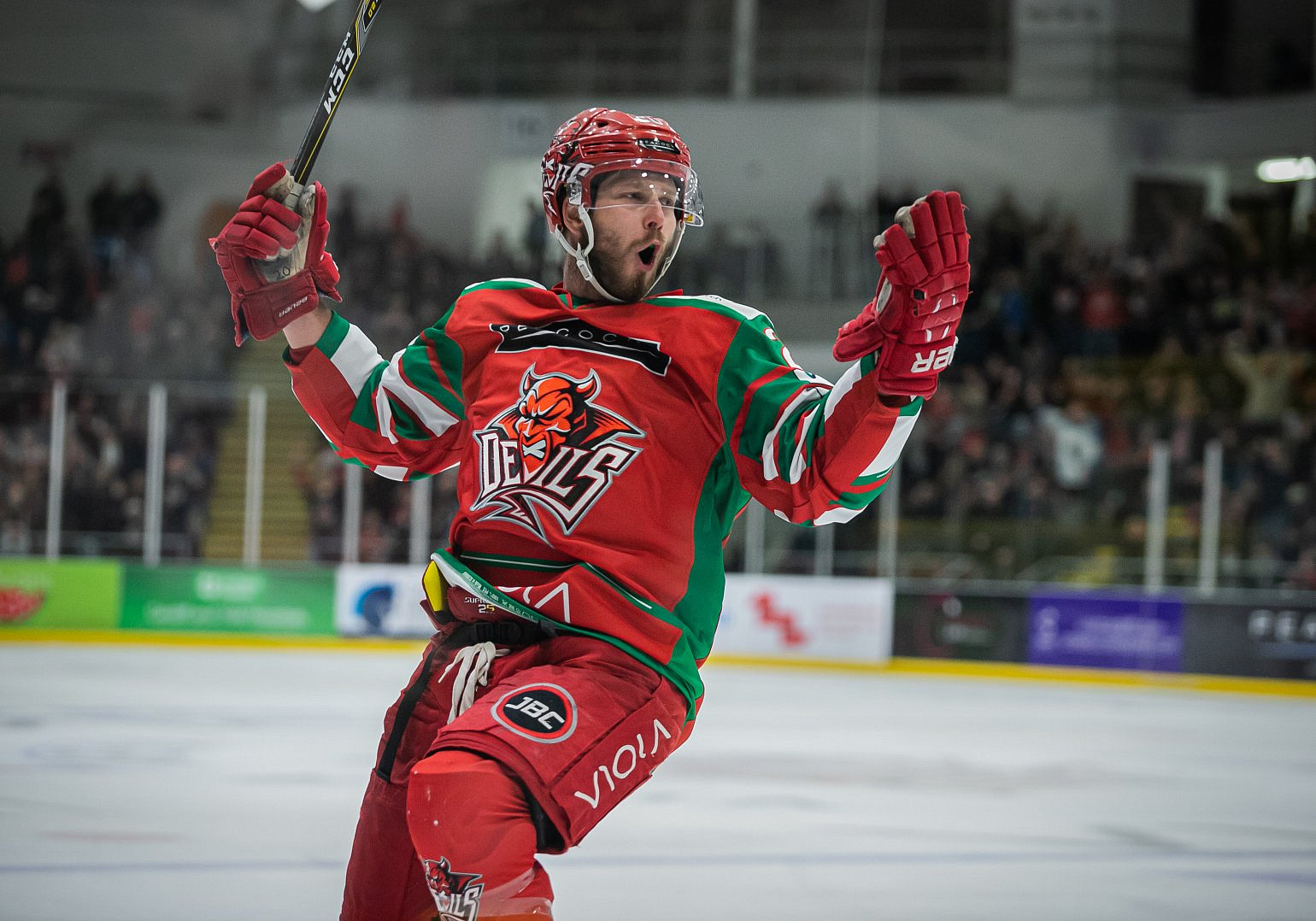 Time for our weekly check of how some familiar names are getting on overseas this season.
It's been another good week for Innsbruck and Sam Herr in the ICE Hockey League. The former Panther captained his team to two more wins which extends their streak to four unbeaten. Herr himself added an assist in a win over Graz (now featuring former Cardiff forward Mathias Sointu) and is up to 6+12 in 22 games. At the top of the table, there is still no stopping Gleason Fournier and Bolzano. They picked up six points from nine last week but were not beaten in regulation, and are some five points clear at the top having played less games. Fournier picked up two assists during the week to move himself on to 2+8 in ten games.
A four-point week for Rasmus Bjerrum and Charles Corcoran at Esbjerg has moved them up to second in the table, the pair putting up one and two assists respectively. At the other end, Mike Hammond got Odense's game-winner against SonderjyskE to extend their winning run to two games – he has 9+11 in 18 games.
Evan Mosey was 1+1 in Gap's first game for almost two months, however he later missed his shot in the shootout as his team lost 4-3 to Nice.
In Germany, the DEL returned this past weekend for the first games of their shortened season. A level below in the DEL2, Mark Richardson and Bad Nauheim lost both of their games but remain in the top six. There were no points for James Bettauer this weekend, although Ravensburg stay top and he still has 13 points in as many games.
While Davey Phillips may have been cut from Újváros a few weeks ago, the Steel Bulls have still yet to pick up another win and this weekend suffered the embarrassment of losing to the Hungarian U20 team in a friendly. There were no league games in the country owing to the international break, while teams from Romania contested a special cup competition. Brasov lifted the trophy with Carlo Finucci picking up a hatful of points in the final group game against Gyergoi. Marek Trončinský's goal and an assist couldn't prevent Gyergoi from losing the third-place playoff to Galati, however.
It wasn't a happy return to action in Italy for Rob Dowd and Eppan, shut out 3-0 by basement side Unterland – the side coached by Paul Thompson!
Joey Martin helped Stavanger to a 3-0 win against Gruner with the first goal, and then went on to assist on his side's third in a 4-3 win in Sarpsborg. The Oilers' recent form has helped them to climb into the top four after a poor start to the season.
Speaking of teams in better recent form, another goal for Calle Ackered helped Trenčin beat Nitra in a 13-goal thriller. Dukla's run of late has moved them up to seventh.