Euro Round-Up: Finucci hits 4 goals in 3 games
Photo: Mark Ferris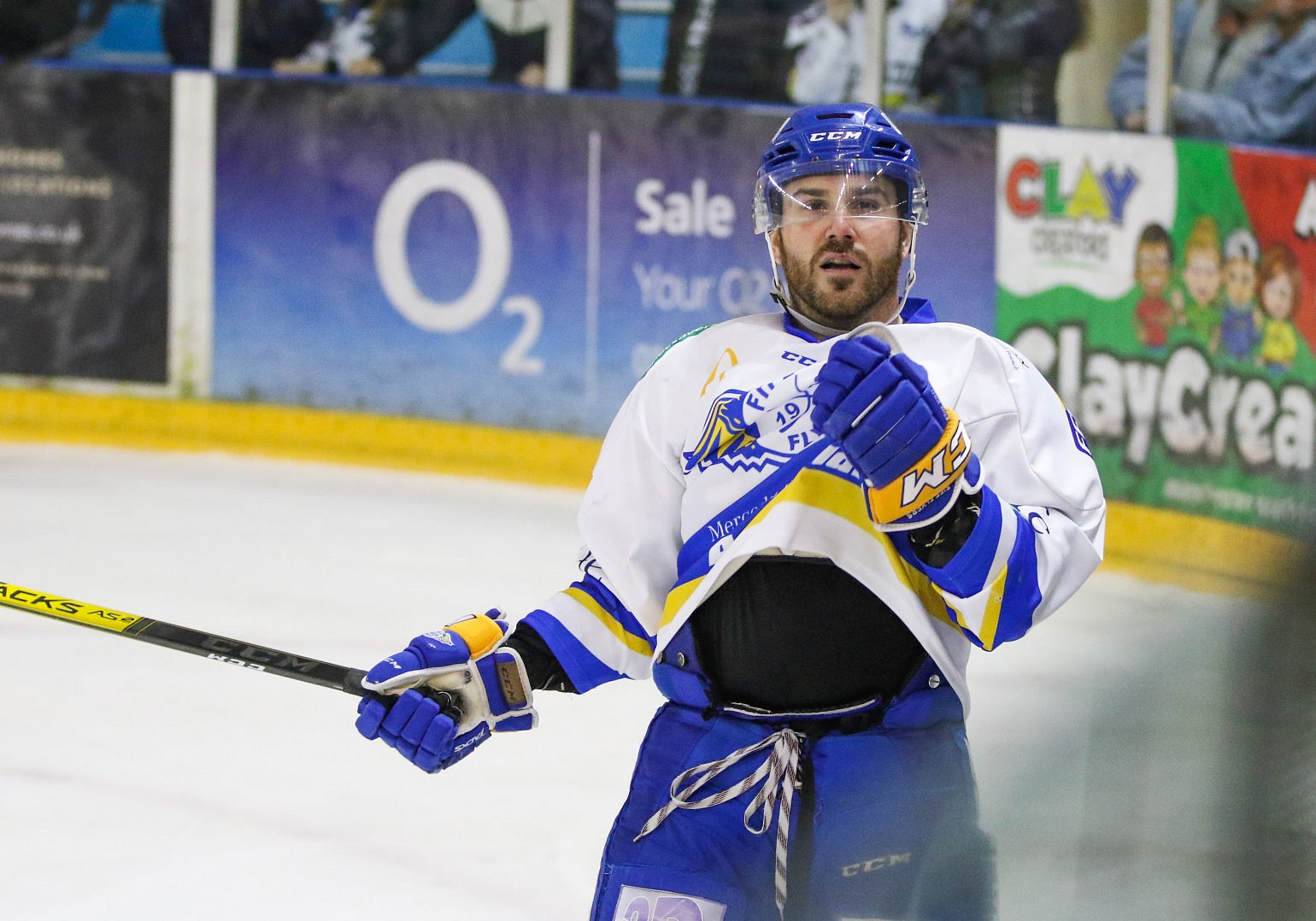 While action in the UK is still on hold most of Europe's top-flight are still playing thanks to government support across the continent. Here's our weekly look at how some familiar faces are doing overseas:
In Austria, Dan Ceman was relieved of his position as Head Coach in Villach, the second coaching change in the ICE Hockey League this season so far. On the ice, Sam Herr had an assist in each of Innsbruck's wins last week to help them up to seventh overall. Gleason Fournier and Bolzano continue to lead the league, with the former Devils joint #5 overall for plus-minus in the league (+12 in 14 games, 8 points).
One tier down in the Alps League, Mike Cazzola and Brett Perlini both had an excellent week for Val Pusteria. Aside from picking up six points, they notched 3+1 and 2+3 respectively!
Mike Hammond was 2+3 over the week for Odense who finally for another win on the board this past weekend, beating Frederikshavn – though they still sit almost seven points adrift at the foot of the table. Charles Corcoran (1+2) and Rasmus Bjerrum (0+1) were both among the points in two wins for Esbjerg who remain third.
It was a quiet week for Mark Richardson in the DEL2 with no points for the GB international, however his side did win two of their three games. Former Sheffield forward James Bettauer was 2+3 over three games for Ravensburg who continue to lead the league. Robert Farmer has left the Lausitzer Füchse for family reasons, while a level below, both Anthony DeLuca and Jonathan Phillips have left Passau who were without a win in eight previous games until Sunday.
Another Steeler now out of contract is Great Britain defenseman Davey Phillips who was one of two players cut by Dunaújváros in the last week. The Steel Bulls have yet to win in regulation and have just 7 points from 17 games played so far. Elsewhere in the same league, Carlo Finucci scored in each of Brasov's three wins in the week and netted two in the victory against Debrecen while Marek Trončinský picked up four assists in three games for Gyergyoi. Csíkszereda played for the first time since October which allowed Mathieu Tousignant to pick up a goal and an assist across two games.
Stavanger's recovery in Norway took a hit with two losses over the last week. Joey Martin wasn't among the points although he did pick up six penalty minutes over those matches and couldn't convert his shot in the shootout against Lillehammer.
Finally in Poland, Luke Ferrara scored in Round 4 of the shootout in Krakow's derby game against Tychy, but couldn't convert in Round 6 before Tychy eventually took the bonus point with their ninth attempt! The game also saw former Belfast Giants' forward Jean Dupuy and Patryk Wronka on target with their first shots but miss on their next attempts.