Euro Round-up: Debut goal for Ferrara
Photo: Scott Wiggins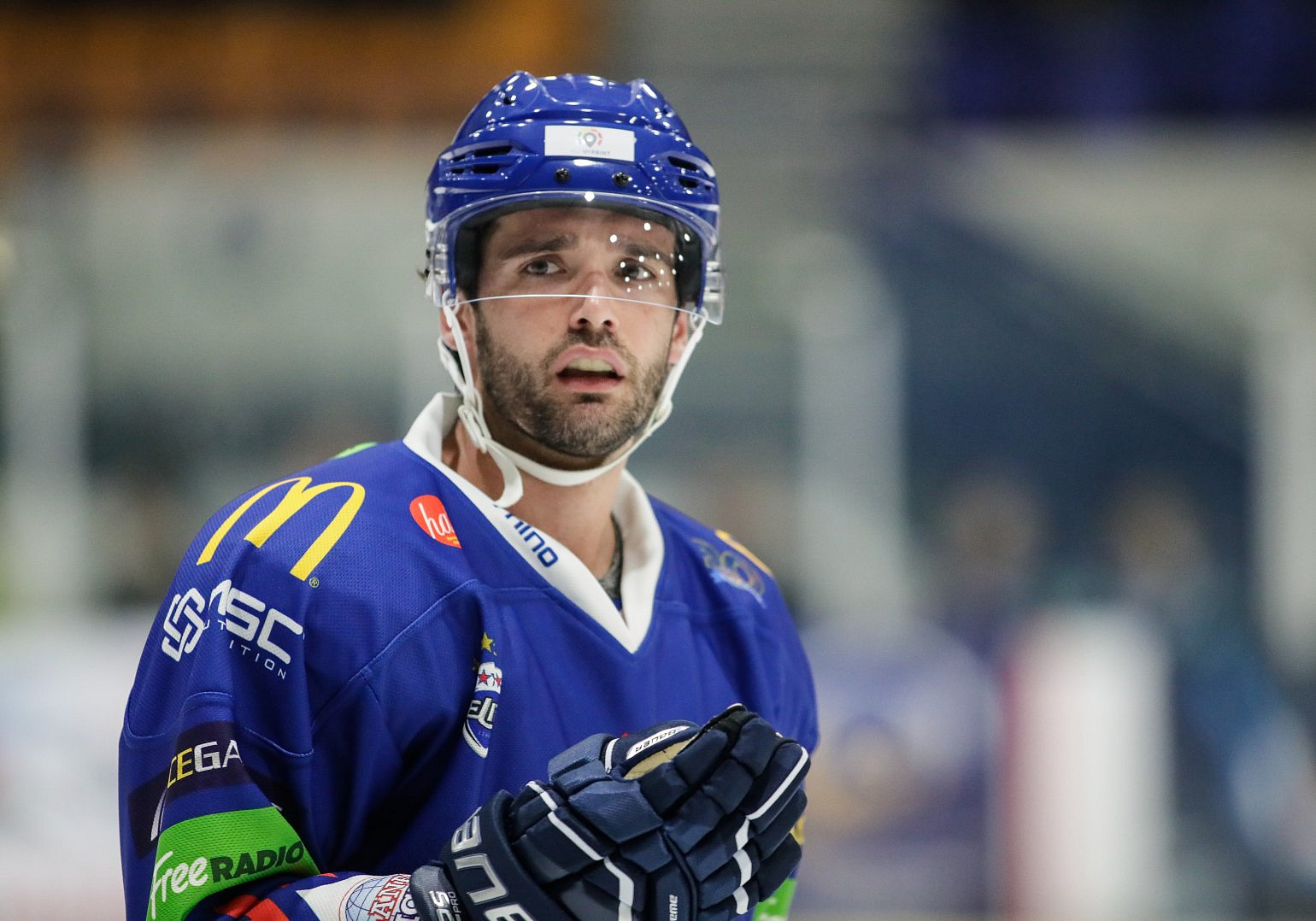 As most of Europe played their last games of November, we take another look at how some familiar EIHL faces are getting on abroad!
Luke Ferrara, the Elite League's top goal scorer in 2019/20, was on target on his debut for Cracovia on Sunday night. The GB international has signed in Krakow after a month in Bordeaux and scored the game-winner in his new team's 4-2 win against Torun.
In Austria, it was a great week for Bolzano who now top the ICE Hockey League thanks to three wins in as many games – Gleason Forunier picked up two assists in the final win against Villach but will probably be more pleased with his team only giving up two goals in total over those three wins. It was also a better week for Sam Herr and Innsbruck who picked up a pair of wins, the former Panther notching an assist.
Charles Corcoran had three assists and Rasmus Bjerrum 1+1 in a seven-point week for Esbjerg who remain in the top three in Denmark. No such luck for Mike Hammond who saw his Odense side lost all three of their games over the week, although he did manage a goal and an assist.
Over in Germany, James Bettauer was back in the points with 1+1 over two wins for Ravensburg who are back joint-top of the DEL2. Mark Richardson picked up another helper in one of two wins for Bad Nauheim who sit third. A level below, Anthony DeLuca and Jonathan Phillips are still waiting for their first win with Passau who have lost all five games they've played so far.
Carlo Finucci was 2+4 in three games last week for Brasov who fired in 20 goals in three wins to move themselves up into the top three of the Erste Liga. Kyle Just meanwhile kept up his numbers for Újpest and is now 7+11 in 12 regular-season games for the Budapest-based team, #7 in the league overall for points.
Calle Ackered scored the overtime winner for Trenčin on Friday night and picked up another goal and four assists over the week as Dukla picked up five points in three games. The ex-Guildford man is still a point per game player through 13 games so far this season.