Euro Round-Up: 'Tron' impresses in Gyergyoi
Photo: Dean Woolley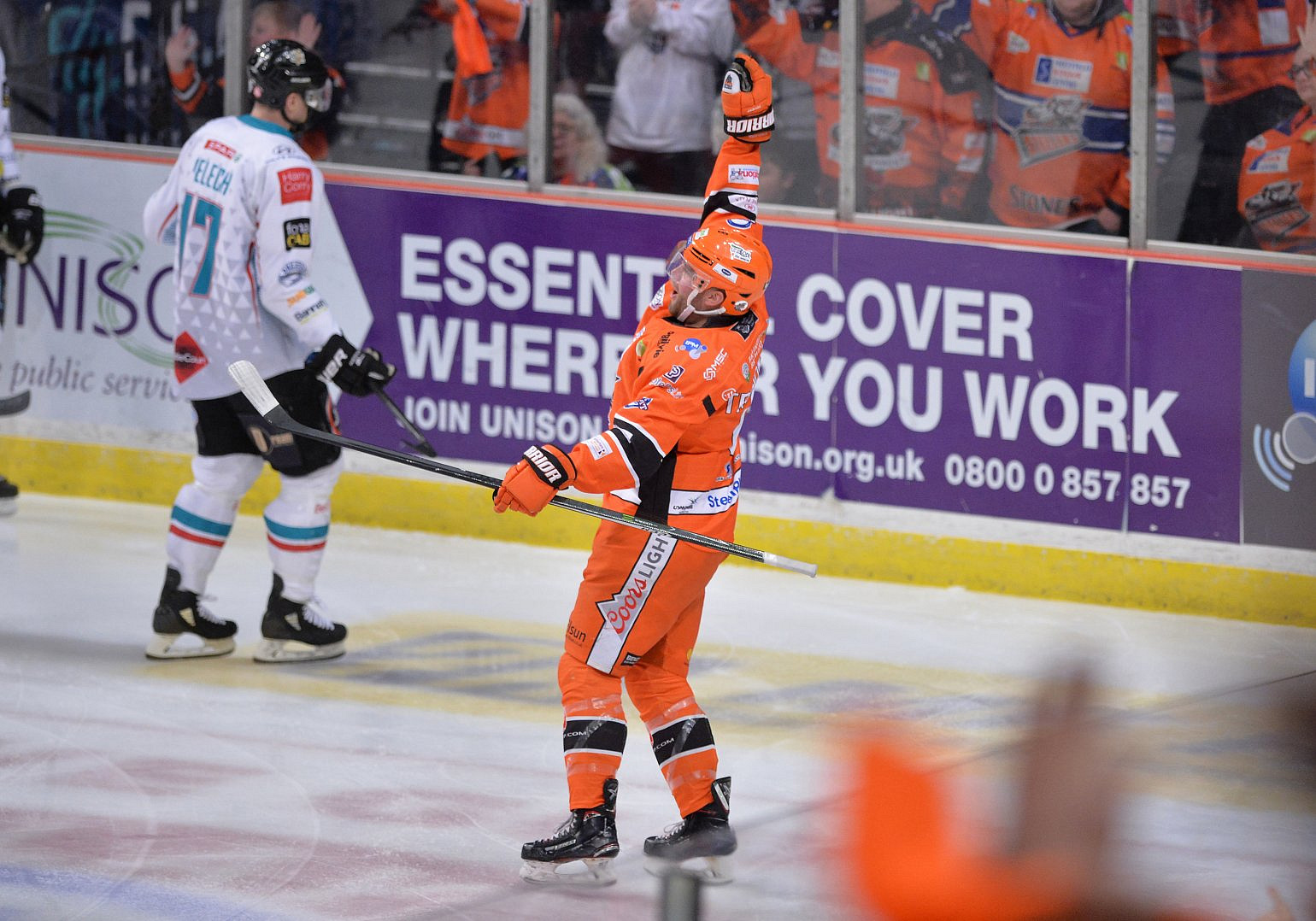 Another week has gone by in the world of hockey, and it's time for us to take another look at how some familiar names are getting on outside of the Elite League this season.
Sam Herr scored two goals and assisted on three others as Innsbruck picked up three points in as many games over the last week. The former Panther, who is also the Sharks' captain this season, has nine points so far from 12 games played. Elsewhere in Austria, Gleason Fournier picked up an assist in one of three wins for Bolzano in the last seven days to take his overall total to six points in eight played – the Foxes missed several rounds due to Coronavirus outbreaks but top the ICE Hockey League on points percentage.
Rasmus Bjerrum has put up 5+9 in 14 games for Esbjerg so far in Denmark and had a goal and an assist in the last week. His side's 8-1 win over Odense also saw Mike Hammond pick up a helper, although the latter then when on to see his team let in seven in defeat on Friday night.
The DEL2 continues at its two rounds a week, where possible, pace since starting last month. Pete Russell's Freiburg are up to sixth thanks to Friday's win, while Corey Neilson's Lausitzer Fuchse were also winners on the same night in a 5-3 game where Robert Farmer picked up an assist. On Sunday, however, they were on the wrong end of a 7-1 thrashing. Mark Richardson logged another assist as Bad Nauheim won in Dresden, with the former Devil now at four assists in as many games.
Marek Trončinský had a goal and an assist in his second game for Gyergyoi HK, getting him off the mark and helping his team to a 4-1 victory over Davey Phillips' Steel Bulls. Also on Sunday night, Kyle Just was 1+1 for Újpest in their derby defeat to MAC.
There was one game in France on Friday, however the rest of the week's games were all postponed meaning that the top-flight there has only seen one game place this month due to restrictions.
Finally, in Slovakia, it wasn't a great week for Calle Ackered and Trenčin who lost in Detva and Košice, but they did finish things off with a Sunday win over Liptovský Mikuláš in which the former Flames defenseman picked up two assists. He also scored the team's only goal during their 4-1 defeat to Detva and is 2+6 through ten games of the season so far.