Euro Round-Up: Familiar names among the points
Photo: John Uwins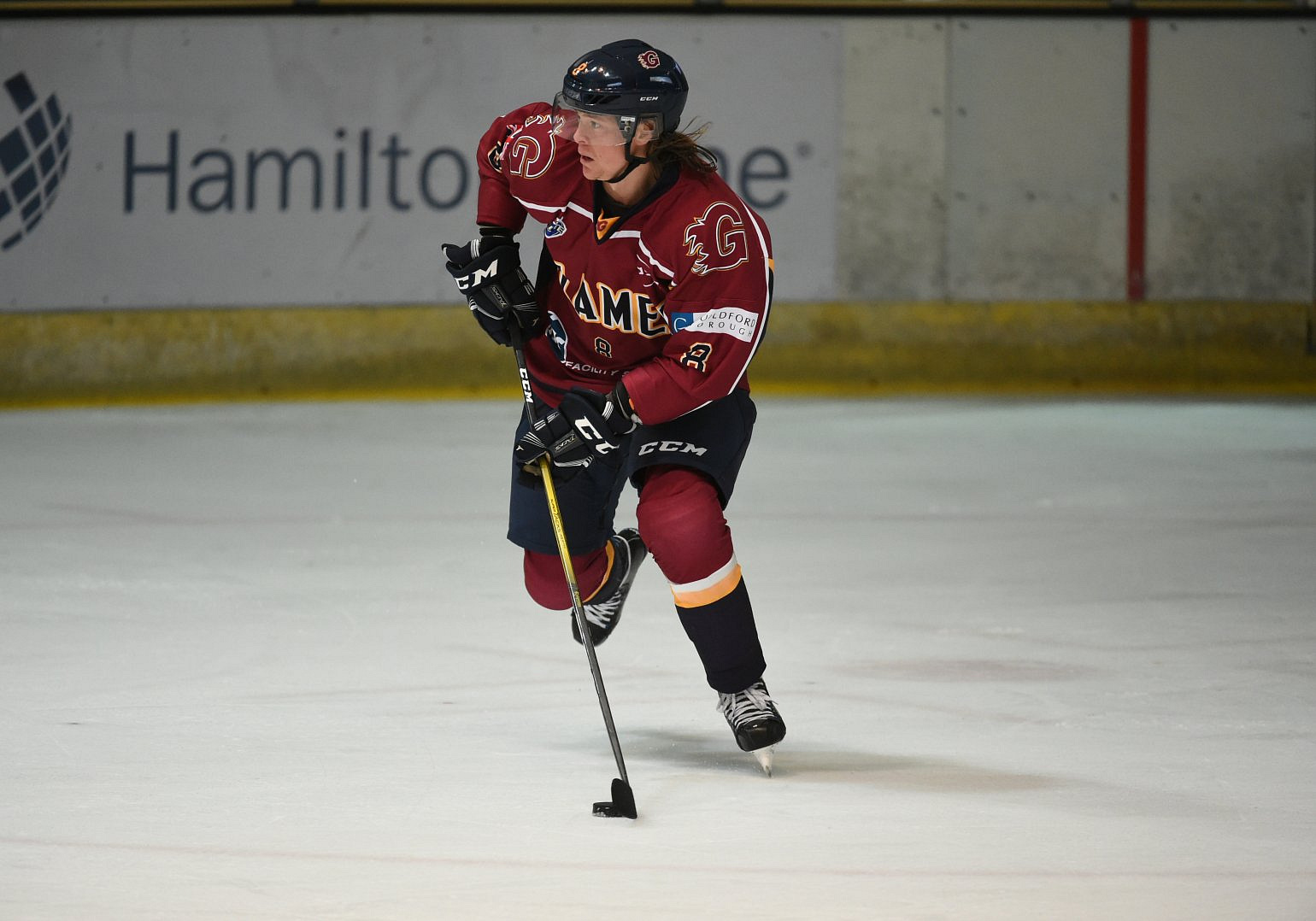 As new rules and regulations come into force across Europe, we take another look at how some familiar faces from the EIHL are getting on overseas this season.
Hockey returned in Austria last week, and Dan Ceman's Villach team managed to get only their second win of the season thanks to a penalty shots victory over Dornbirn, and also earned a point in a loss to Bratislava. the team from Corinthia however remain rooted to the foot of the table, while Sam Herr was unable to prevent Innsbruck losing to Klagenfurt in their first game in almost a month.
Rasmus Bjerrum assisted on Esjberg's game-winning goal as they notched an important victory over Alborg, the team just above them in the table - former Dundee and Coventry forward Charles Corcoran was also on the scoresheet in the game. At the other end of the table in Denmark, Mike Hammond was 1+1 in each of Odense's games last week to keep up his good start for the team.
Action has still not resumed in France where the league has been on hold since 27 October - Luke Ferrara was involved that night. Gap, the team Evan Mosey joined, have not played since 16 October.
Mark Richardson put up an assist in Bad Nauheim's overtime win in their only game last week to help his team sneak into the top six of the DEL2. The league is headed by Ravensburg for whom James Bettaeur scored the winning penalty shot as well as a goal in regulation in their Friday night win against Pete Russell's Freiburg. Robert Farmer was 1+1 in a mixed weekend for the Lausitzer Fuchse.
It's been somewhat of a staggered restart in Hungary with the cross-border nature of the league causing some issues. Davey Phillips' DAB side picked up only a point from their two games last week, however Kyle Just and Újpest were beaten 8-1 and then lost the Budapest derby game for a pretty miserable week.
While domestic hockey in Italy is on hold, the Alps League has resumed following the international break. Mike Cazzola was among the points in two important penalty shot wins for Cortina, while Steve Lee's Val Pusteria stay in the top four.
Over in Slovakia, Mark Louis was the subject of internet clips following a fight in his team's loss to Bratislava - Michalovce went on to lose to Banská Bystrica three nights later and are just outside of the automatic playoff places after 10 games. Calle Ackered has continued to pick up goals and assists, but Dukla Trenčin sit #11 overall in the 12-team league so far.