Euro Round-Up: More goals and more postponements
Photo: David Williams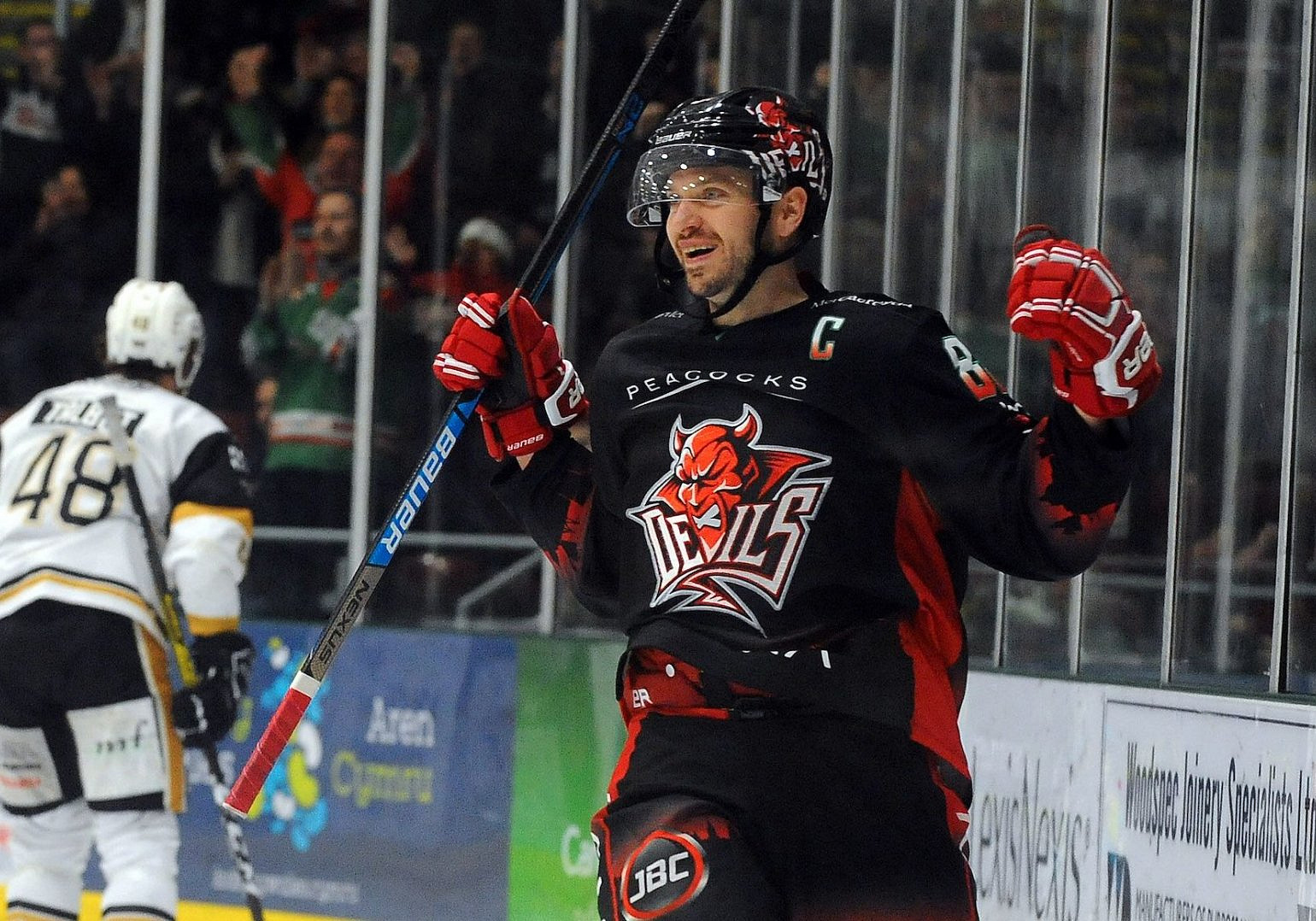 It's been a strange week across Europe with a number of cancelled games in Austria, France and Slovakia, among others, due to the ongoing pandemic. Let's see how some familiar faces who were on the ice got on!
Rasmus Bjerrum notched another goal in Esbjerg's win over Rodovre to keep up his good start to the season - he now has 11 points in as many games. while his team are on a five-game winning streak!
Over in Hungary, Kyle Just had a three-point night in Újpest's 6-3 win midweek - the purple side currently sit seventh overall after five games. Davey Phillips and Dunaújváros meanwhile are one place lower despite beating UTE last week.

Luke Ferrara scored in his third game for Bordeaux to get off the mark - and also added two assists to move on to three points.

In Norway, Joey Martin was on the scoresheet in Stavanger's win over Sparta Sarpsborg, however his team slipped to a defeat two days later at home to Manglerud and stay at the lower end of the table after six games.
Meanwhile in Spain, Jordan Buesa had a great debut for Majadahonda by scoring and assisting on two other goals!
Sam Herr and Gleason Fournier had a week off after almost all games in Austria's ICE HL were postponed due to cases of Coronavirus among several teams; while there were also no games for Evan Mosey in Gap either.
Finally, youngster Mac Howlett ended up with eight assists in ES Weisswasser U23's win against the Berlin Blues. Joe Hazeldine also finished the game on 1+3!