Euro Round-Up: Bjerrum stays hot
Photo: Al Goold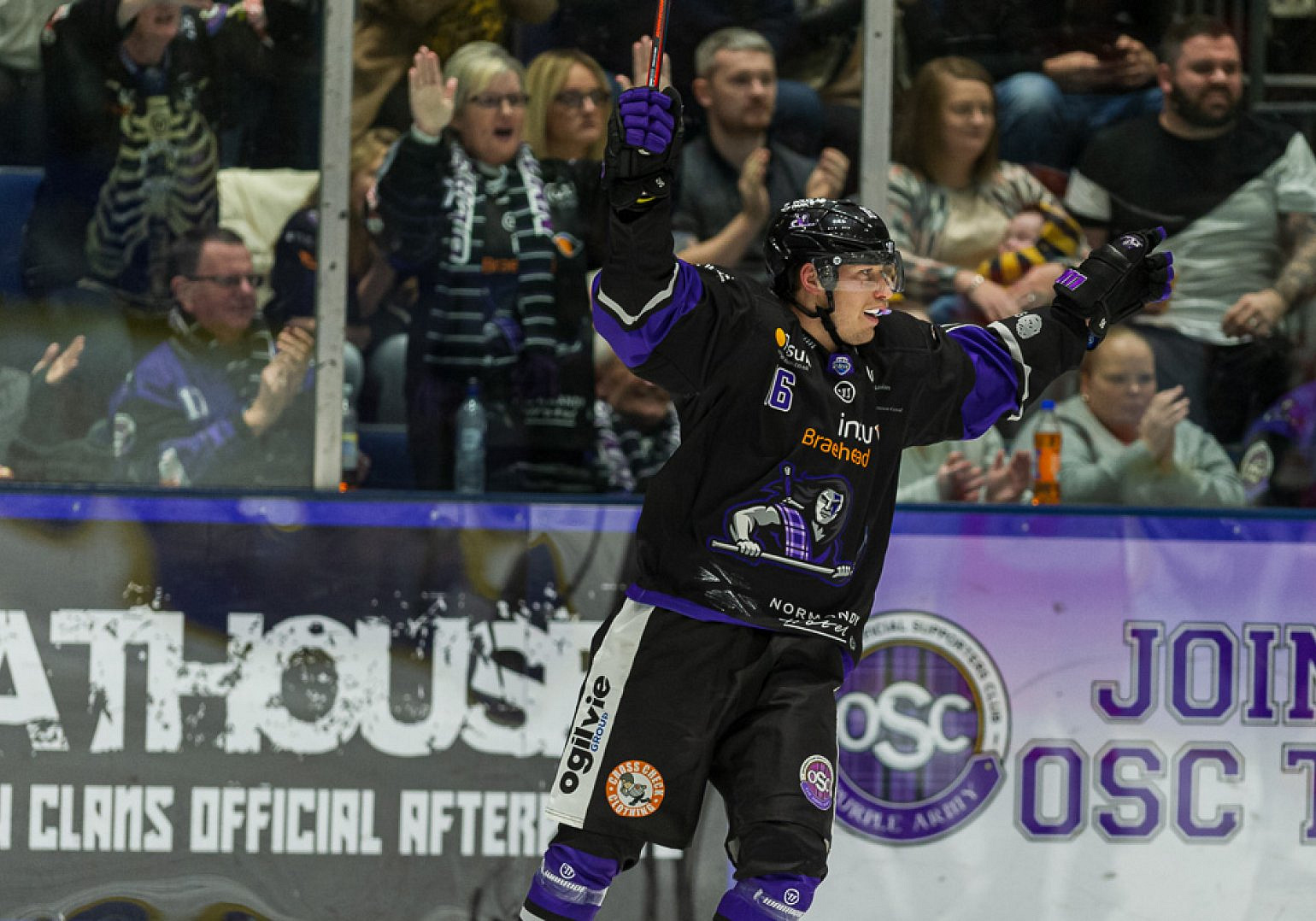 As hockey continues around Europe, we take a look at how some familiar names are getting on overseas this season.
There was a goal and an assist for Rasmus Bjerrum in Esbjerg's defeat to Frederikshavn, however, he logged another point in their win against Odense - with Mike Hammond assisting on the Bulldogs only goal of the game. Hammond however got both wins in his team's midweek victory against Herlev! Teams in the Danish league have been backed by the country's government to get their season going.
Gleason Fournier's season with Bolzano has continued its excellent start as the Foxes are now unbeaten in all three games they've played so far. The former Devils defenseman logged an assist on the game-winning goal as his team came from two down to beat Vienna 3-2. In the same league, which is able to play due to support from government in Austria, Sam Herr is still looking for his first goal with Innsbruck. The Sharks captain got an assist in Graz but saw his team lose both games over the weekend - conceding 13 goals over two games.
Carlo Finucci scored the final goal of Brasov's 4-2 win against Újpest in Hungary, with Kyle Just getting his first point on the losing side. Finucci also scored in his team's win against defending champions Fradi, while Just picked up another two assists in his team's defeat to Mathieu Tousignant's Csíkszereda- the former Panther was on the scoresheet in his side's loss to Debrecen earlier in the week.
Up in Norway, Joey Martin logged another assist for Stavanger in their first win of the season. Every team in the Fjordkraft-Ligaen is able to play thanks to the government underwriting the season.
Evan Mosey is off the mark for Gap, who currently top the Ligue-Magnus. He got an assist in their win over Amiens, before adding another in a big win against Chamonix.
Stevie Lee's Val Pusteria side have finally got underway in the Alps League, althoguh he's yet to get a point in three games - Mike Cazzola has logged a trio of assists though for the same team!
In Finland's third tier, there was another point for Josh Tetlow who has an assist in each of JHT's two games so far this season; while in the corresponding level in Sweden, Sam Duggan has 1+1 for Segeltorps IF who have yet to win a game.
Finally, Jordan Buesa is scheduled to play his first game in Spain for S.A.D. Majadahonda tonight!