Euro Round-up: Familiar faces begin seasons abroad
Sam Herr's Innsbruck side won both of their opening games (Photo: Panthers Images)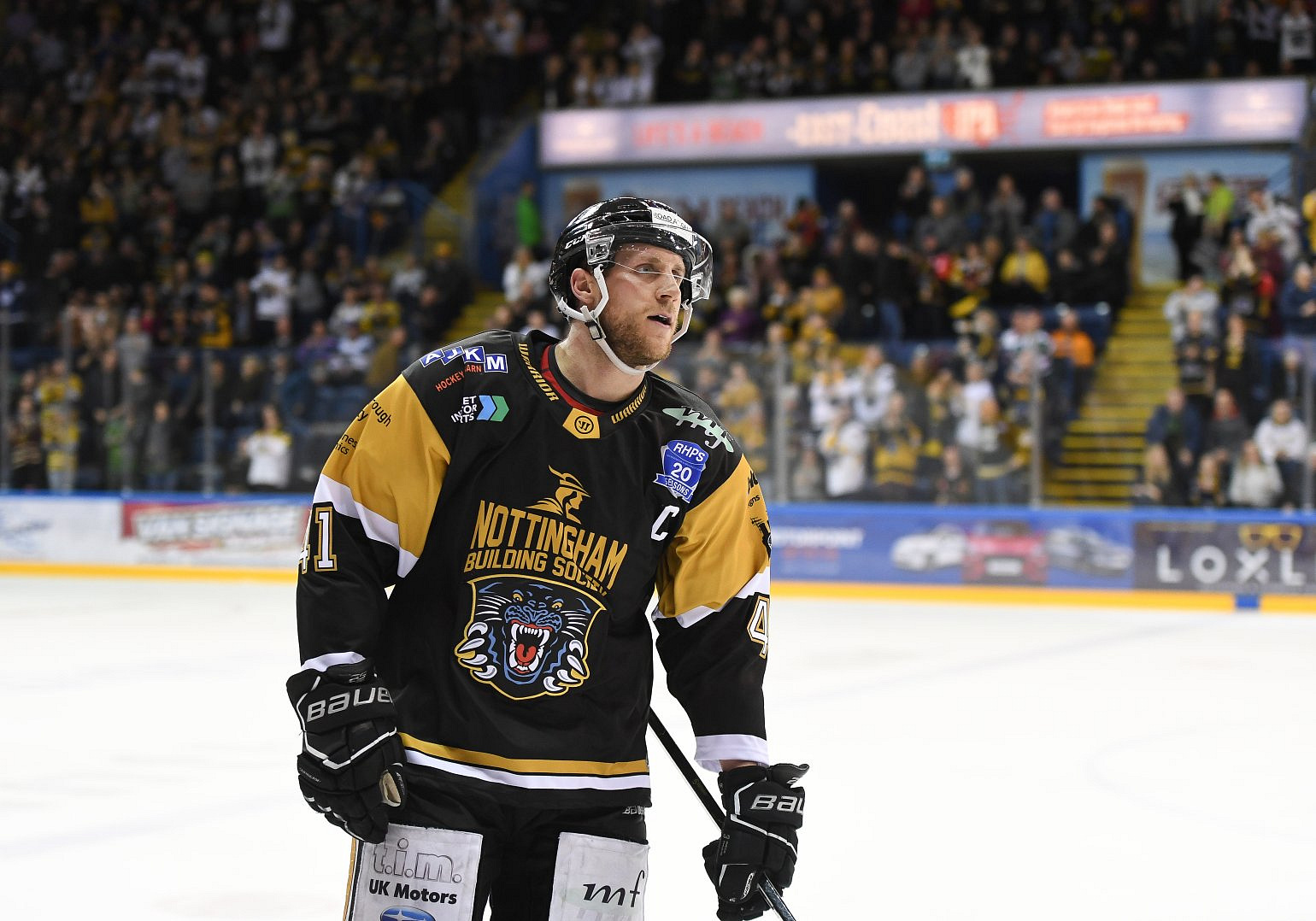 Although the Elite League's 2020/21 season is suspended, some countries have managed to get underway for the new campaign. Let's take a look at how some names you'll recognise from the EIHL have got on so far!
Great Britain netminder Ben Bowns made a winning start on his competitive debut for the Graz 99ers. After losing all six of their pre-season games, the 99ers beat Fehérvár AV19 6-4 on opening night of the new ICE Hockey League. On Sunday in Linz, Bowns shut the door for two periods before the Black Wings scored two in the final period.
Sam Herr's career in Innsbruck got off to a great start with two wins in as many games. Playing on the Shark's top line and wearing "A", Herr wasn't among the points during Friday's derby win against Dornbirn or yesterday's victory in Villach (coached by Dan Ceman), but his team have six points from their opening pair of matches and sit on top of the league.
Meanwhile, Gleason Fournier's debut for Bolzano is still on ice after the Foxes reported positive cases among their lineup. Both of their games this past weekend were postponed.
In Denmark, Rasmus Bjerrum's Esbjerg team have only played one game so far – and although they lost it 4-3 in a shootout, the former Clan man was 0+3 on the night.
Former Clan and Fife Flyer Michal Gutwald has a point from his first six games in Poland with Comarch Cracovia; while in France it was a winning start for Gap – Tim Crowder picked up an assist in a 5-4 OT win for Les Rapaces, the side that Evan Mosey has also joined.