Retrospective: Week 23
Photo: Mark Ferris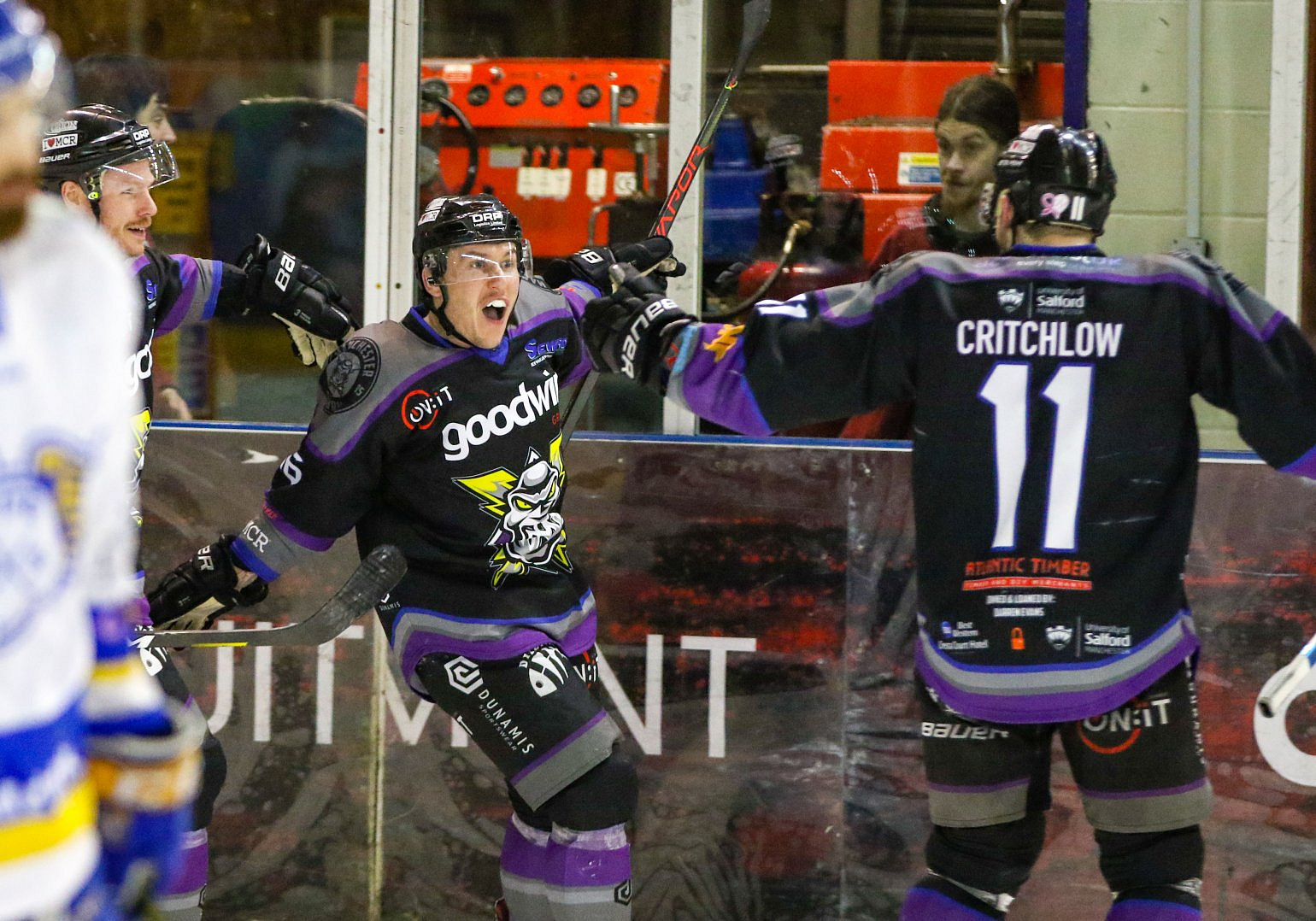 Week 23 in the 2019/20 Elite Ice Hockey League season was shorter on action than usual, as several teams took a week out while their players represented Team Great Britain in Nottingham as part of the 2022 Winter Olympic Qualifiers.
In EIHL action, Coventry's post-Christmas run continued as gthe Blaze picked up a home win against Guildford, while the weekend started with both games taking place in Scotland: Clan were narrow winners against Manchester in a crucial battle for playoff places, while Fife's win against Dundee kept the Stars still outside of the top eight.
As GB fell to Hungary on Sunday afternoon, the Stars bounced back with a 4-3 win against Guildford, while Machester got a much-needed victory against Fife - coming back from three down to eventually win in a shootout.