Buesa stays in Fife for 3rd season
Photo: Fife Flyers Images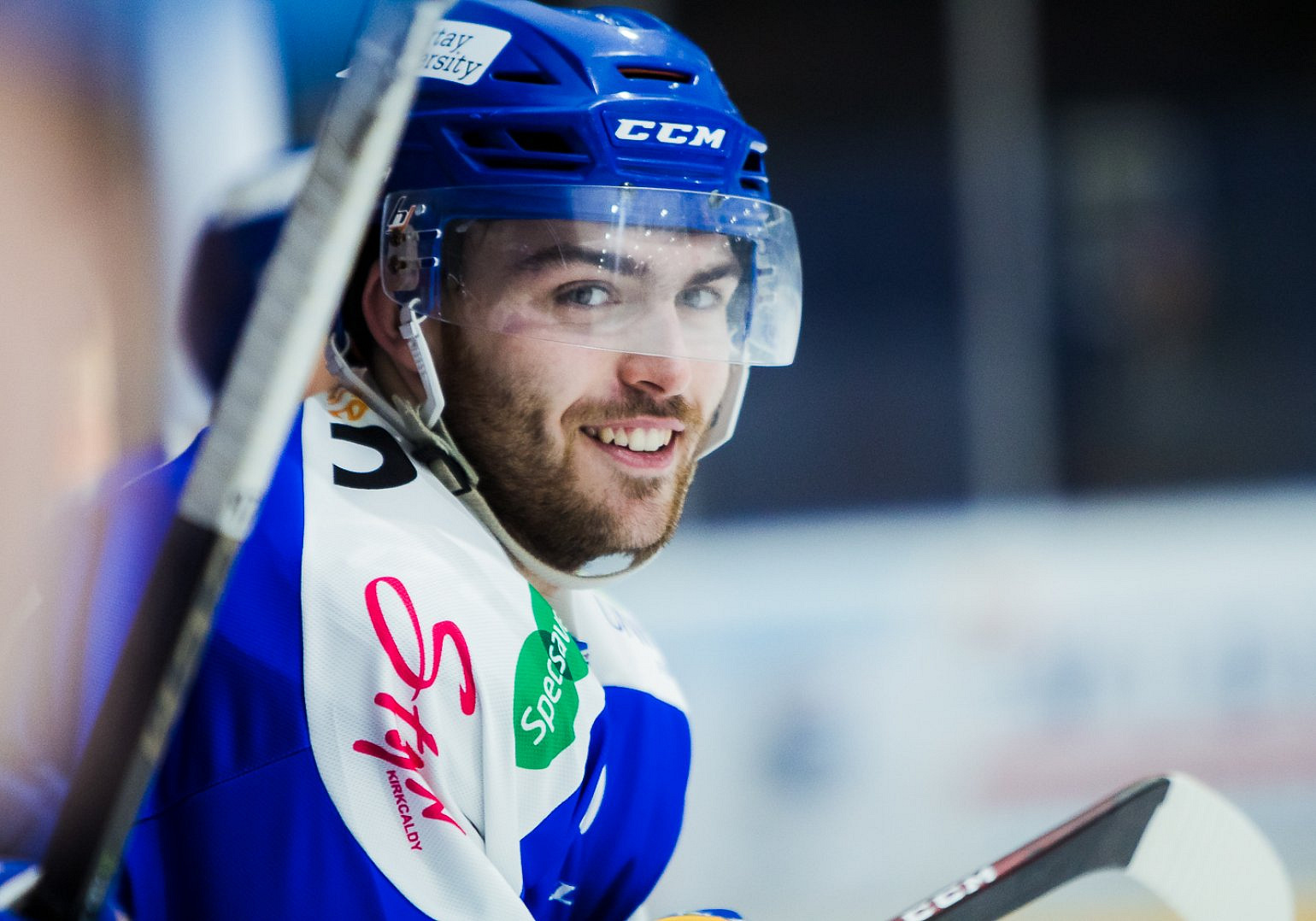 Young Scottish forward Jordan Buesa has agreed to extend his stay in Kirkcaldy for another season, making it his third in a row with the Flyers.
The Great Britain under 20 international started his professional career with the then Braehead Clan in 2016, and went on to make more than 50 appearances for the team, He moved to Fife in the summer of 2018 and has notched eight points in 104 games for the Flyers despite still being only 20 years old. He has 18 points in from 20 GB under 20 caps.
"It was a no-brainer for me to return, I have loved my two years here. Everyone at the club has been so helpful to me and have taken to me so well, so it was an easy decision to come back," said the forward. "I feel like I have come on in a hockey sense. Getting more ice time every year is helping with my overall game and the league is getting better and better, so you have to keep up to compete. Overall, I have come on a lot, but I still have a lot to learn.
"This season will be different, maybe playing 2-3 times a week, but I am just hoping we do get a season. But having not touched the ice for about six months I have probably forgotten how to tie my own skates! Hopefully, we can get a system in place where the fans can come and watch us safely because you like the fans to be there, it is not the same without them."
His Head Coach, Todd Dutiaume, was delighted to have the young Scot back. "Jordan is a great kid who still has a long way to go in his career and we are happy to be a part of that again," he said. "He has great energy and enthusiasm for the game and the fans recognise that, we were keen to tap into that when the opportunity came about, and we have benefitted from that. "We have watched him develop over the years and is a young guy who has a bright future ahead of him, so we are going to continue to work hard with him.
"When you are a player of Jordan's age there are a lot of distractions that can cause you to fall away, but the ones that are going to be successful in the game, the ones that are almost single-minded in their approach to it, they do anything it takes and Jordan has brought that approach to the game. He works hard on and off the ice with a personal trainer and he is excited to get back on the ice."