Retrospective: Week 21
Photo: Scott Wiggins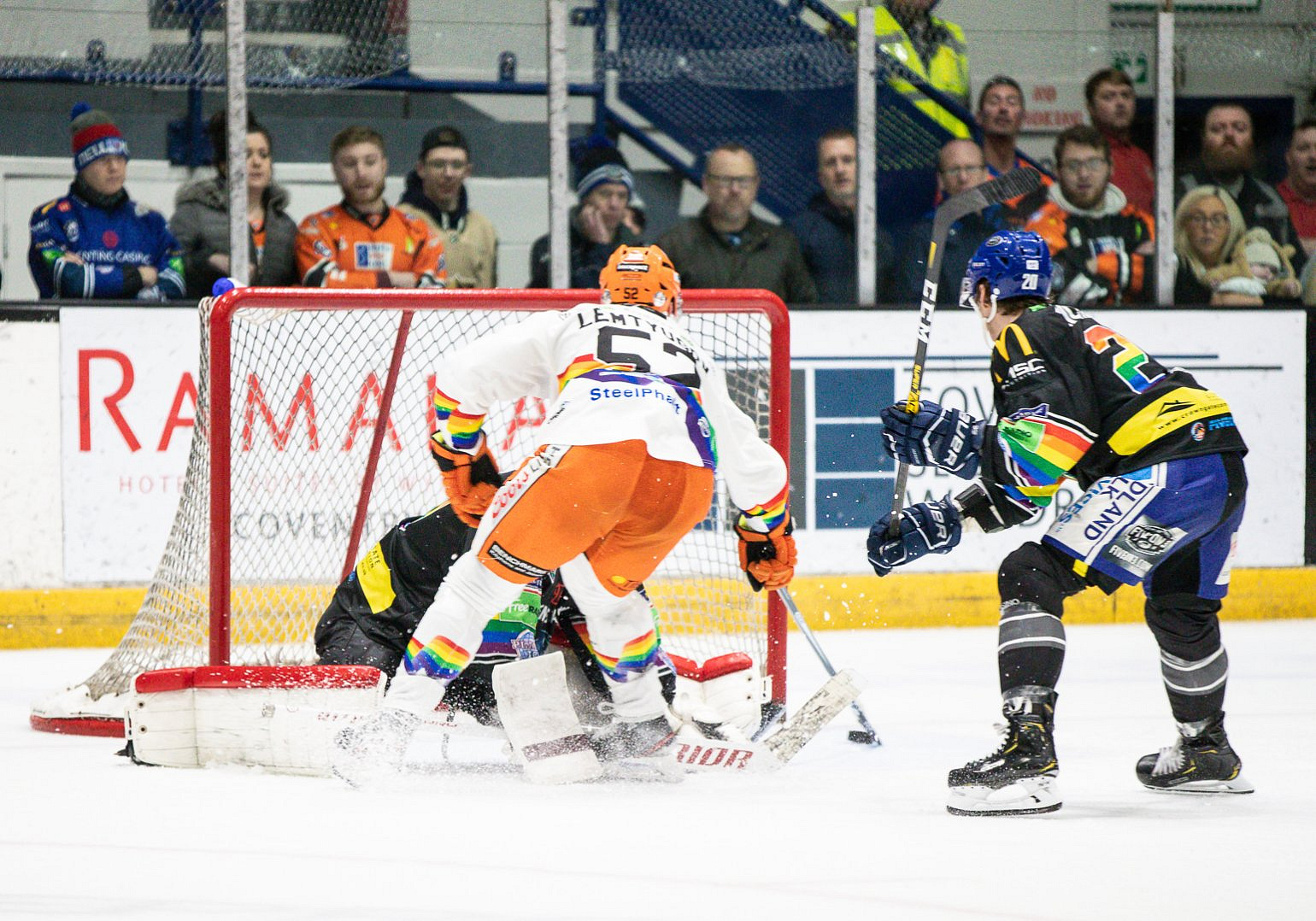 Week 21 in the 2019/20 Elite Ice Hockey League season was a special one, as the EIHL came together to celebrate its first-ever Pride Weekend!
Action started midweek in the Challenge Cup with Cardiff and Nottingham involved in a 10-goal thriller in the first leg of their Semi-Final series.
Friday marked the start of Pride Weekend, and the first game of the weekend came live from Dundee on FreeSports. The Stars also got a much-needed win in their push for the playoffs.
There was no better luck for the Clan the following night when they were beaten in Belfast, however Cardiff got back to winning ways in Fife. There was also a road win for Guildford in Nottingham a week after their cup disappointment, with the day's final game seeing Sheffield narrowly overcome Manchester.
Sunday was about more than hockey. Manchester Storm defenseman Zach Sullivan used the Pride Weekend to reveal details about his own sexuality after months of suffering mental health issues by hiding it. The reaction from other Elite League fans, teams, and the hockey community was incredible and something that sent a hugely positive message to a lot of people.
On the ice, the Storm rallied for a shutout win against Dundee, while Clan got their first win of the weekend against Fife. Cardiff made it a weekend double with a home win against the Panthers, Belfast got a good road win in Guildford, and Nikolai Lemtyugov's stunning overtime winning stole Sheffield an overtime win in Coventry.