Churchfield arrives as Steelers' #2 goalie
Photo: University of New England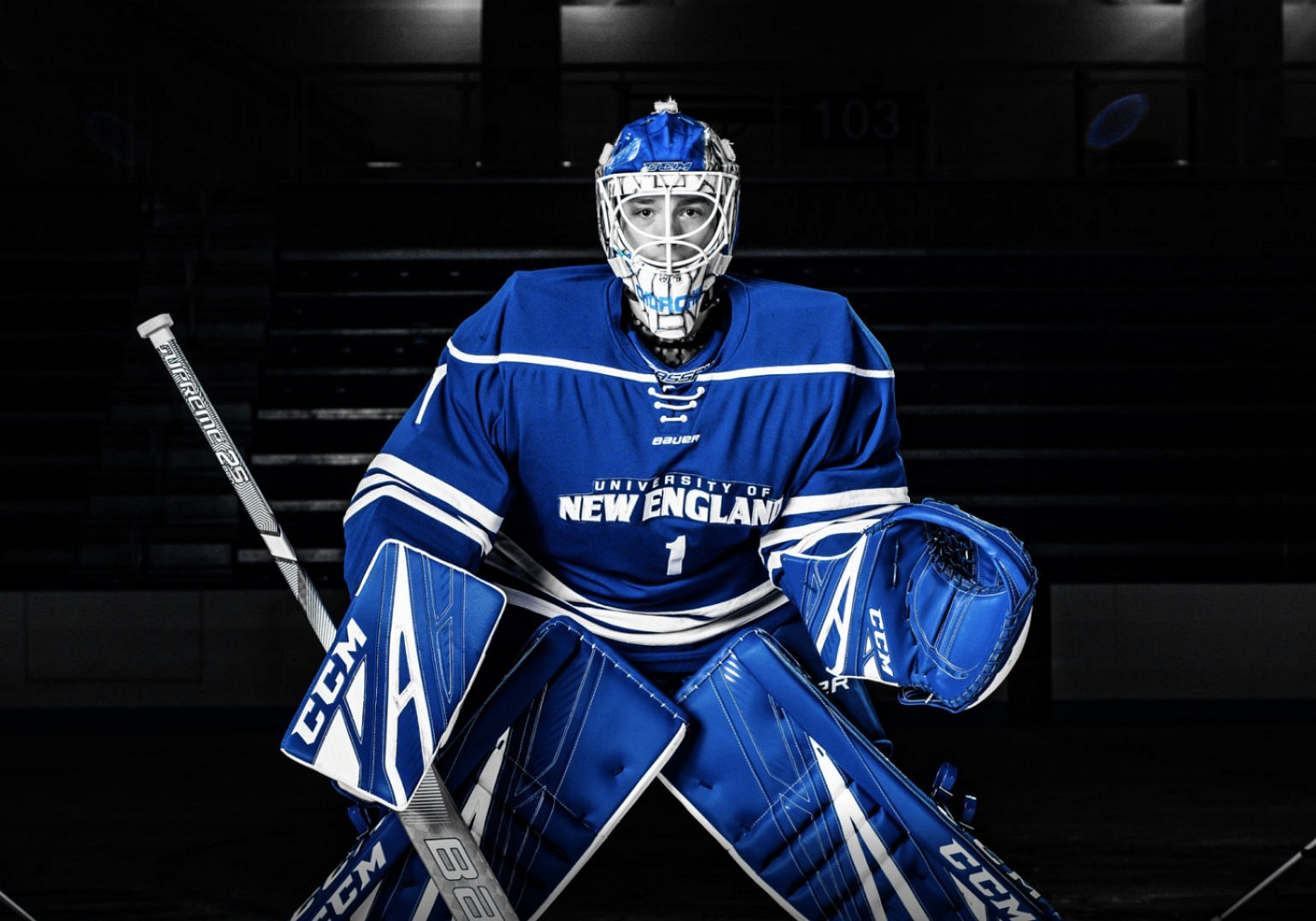 Sheffield Steelers' preparations for the new season moved ahead with the confirmation of the club's new number two goalie. Sheffield-born Ben Churchfield joins the team after six seasons playing junior hockey in the USA.
"I will be giving him plenty of games. I have watched him a lot and I don't think any other EIHL team, back-up wise, will have anybody comparable," explained Head Coach Aaron Fox.
"He has a traditional butterfly style, moves well, covers all the angles, plays the puck well - I was quite surprised when I watched the tapes. His numbers have been exceptional over the last two years. He will develop but is already at the EIHL now, definitely."
The 24-year-old played junior hockey in the Sheffield academy before moving overseas during 2014/15. For the last three season's he's played in the NCAA III at the University of New England, and ended the last two campaigns saving 92.6% of shots faced.
The Yorkshireman is excited to return to Sheffield. "Part of me feels like I will be coming home. I spent the first few years of my life in Sheffield and then time after time away returned. By that time, I had fallen in love with hockey and almost lived inside Ice Sheffield," said the goalie. "I watched the Steelers from high up at the Arena, the likes of Dowdy and Jonathan Phillips were the guys I really looked up to – I even helped Dowdy coach the best of British kids at a hockey school some years later. Being in Sheffield and working with guys like that is a huge plus for me in joining the Steelers."