McNamee signs for second season with Devils
Photo: Rebecca Brain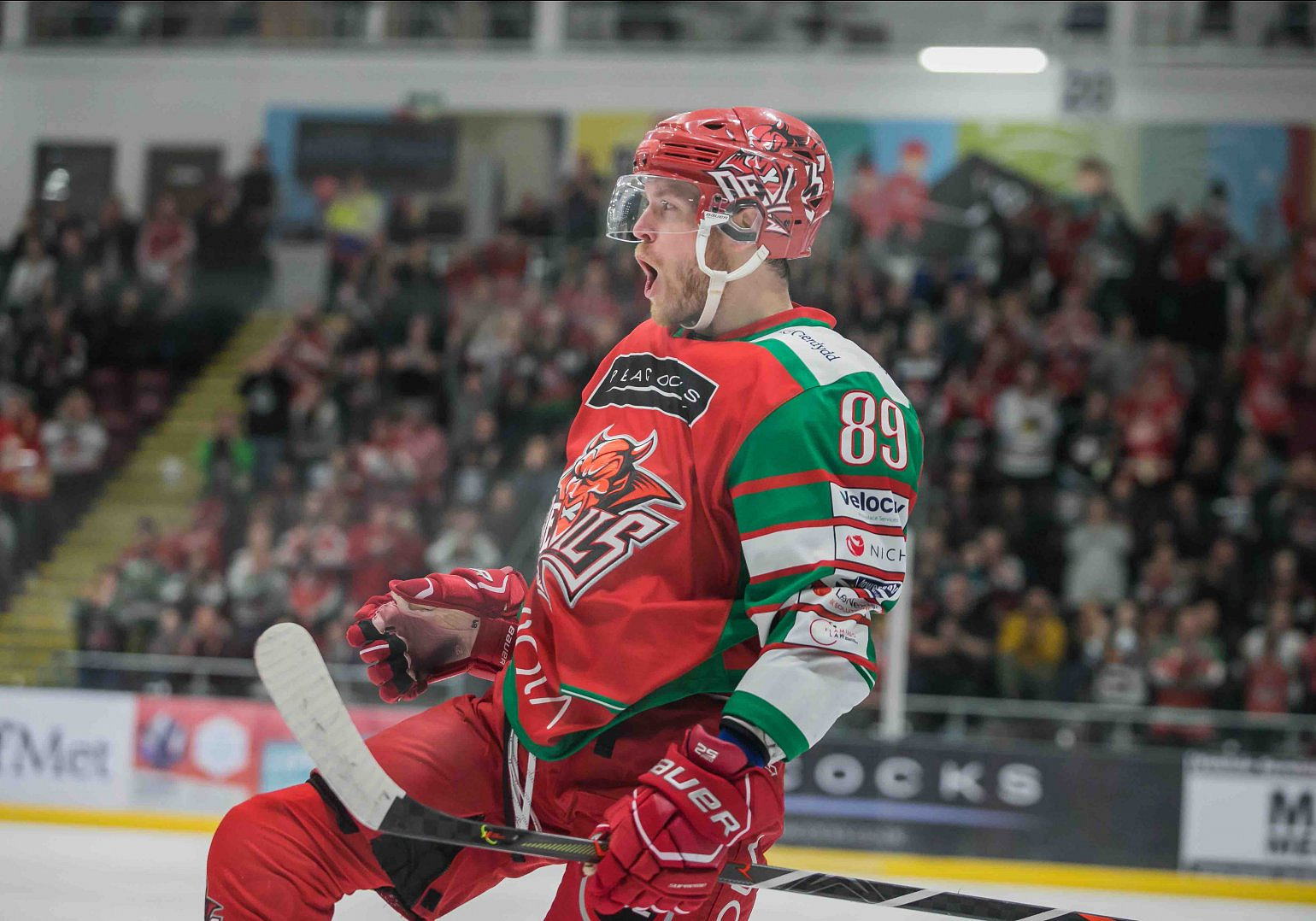 Canadian Mike McNamee has extended his stay in Cardiff for a second season.
In 2019/20, the forward scored 15 goals and assisted on 19 others to end with 34 points in 42 league games during his debut season for the Devils - finishing as the team's fourth-highest point scorer overall. He ended the season at 57% of faceoffs won, contesting over 500 during the campaign.
McNamee originally joined the Devils from Aalborg in Denmark, where he put up almost a point per game in his season with the Pirates. 
"Mike is such a versatile player, very skilled, great defensively but also so much offensive talent. He quickly became a fan favourite and I can see why," said Managing Director Todd Kelman. "Mike scored some big goals for us last season and was playing his best hockey when the season was cut short. He had a great first season in Cardiff and is someone I could see playing here for a long time if we can keep him. I am really pleased to have him back."