Inglis extends stay with Stars
Photo: Derek Black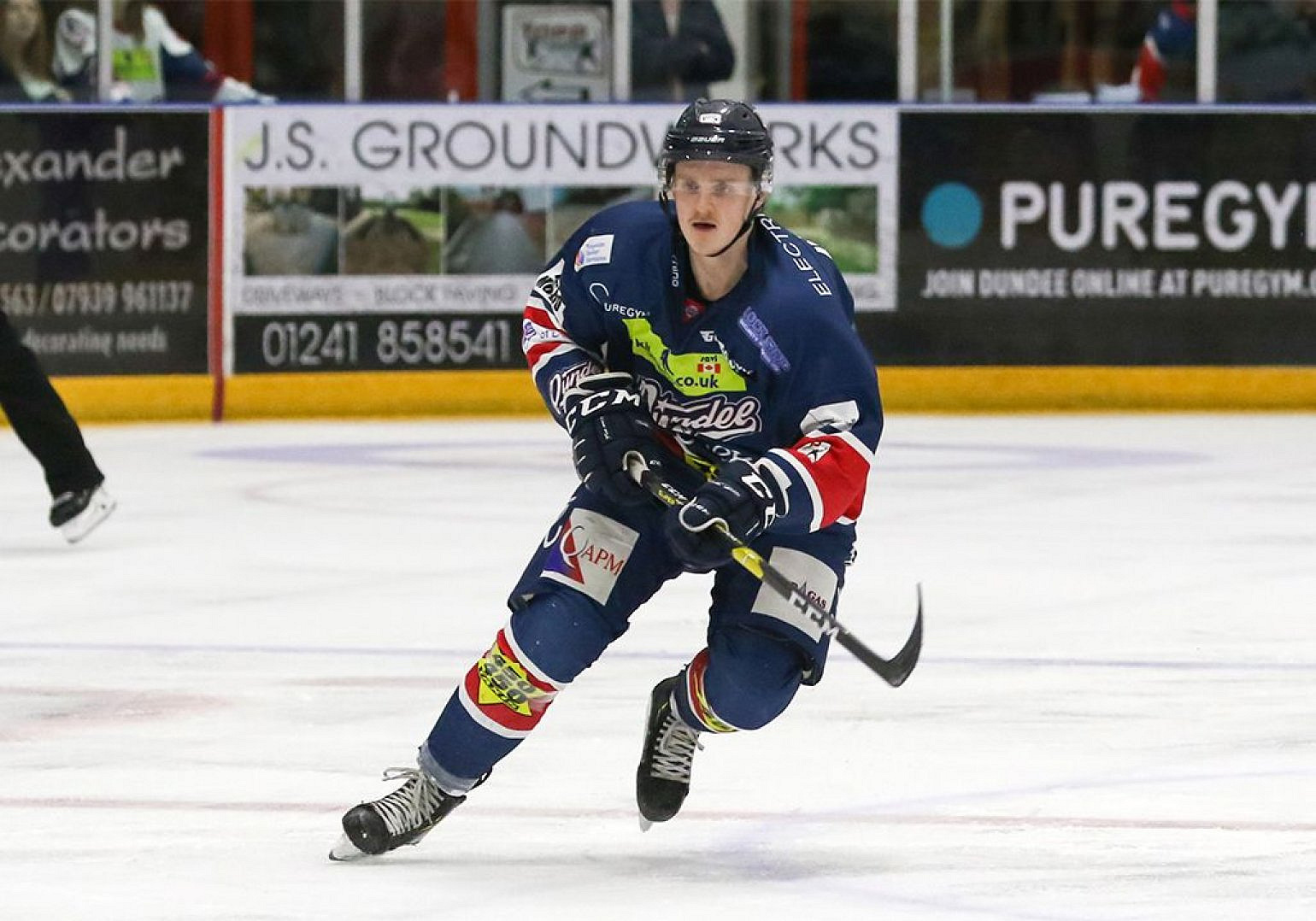 Dundee have confirmed that defenseman Kris Inglis has extended his contract with the team for another season.
The Dundee-born youngster initially featured for the Stars in 2016 and has now completed four seasons in the Elite League with 15 points in 187 games. His 2019/20 season saw the 22-year-old pick up six assists in 26 games while battling injury over the course of the campaign.
"Kris has been a vital part of our team over the last few years and he has really shown a lot of improvement," began Head Coach Omar Pacha. "Last year, he had a strange season where he was in and out of the line-up but I really thought that when he was out of the line-up, you saw the importance of having him as a steady defenseman.
"He really put himself out there as a steady and effective defenseman and this year I think it is really important for him to take the next step and to continue his improvement. Kris is still really young but we really want to see his improvement this year more than ever and we are really confident that he is able to take that next step."
Inglis added: "I am delighted! Dundee is my home and the feeling of playing for this club is such an honour. I am glad things are slowly beginning to get back to normal in this country and the prospect of the season starting before the end of the year is very exciting!
"It's never a difficult decision to play in Dundee for another season and with recently graduating from university, I am excited to be able to completely invest myself in hockey and to bettering myself as a player."