3 new faces start off Clan re-build
Photo: Greg Mason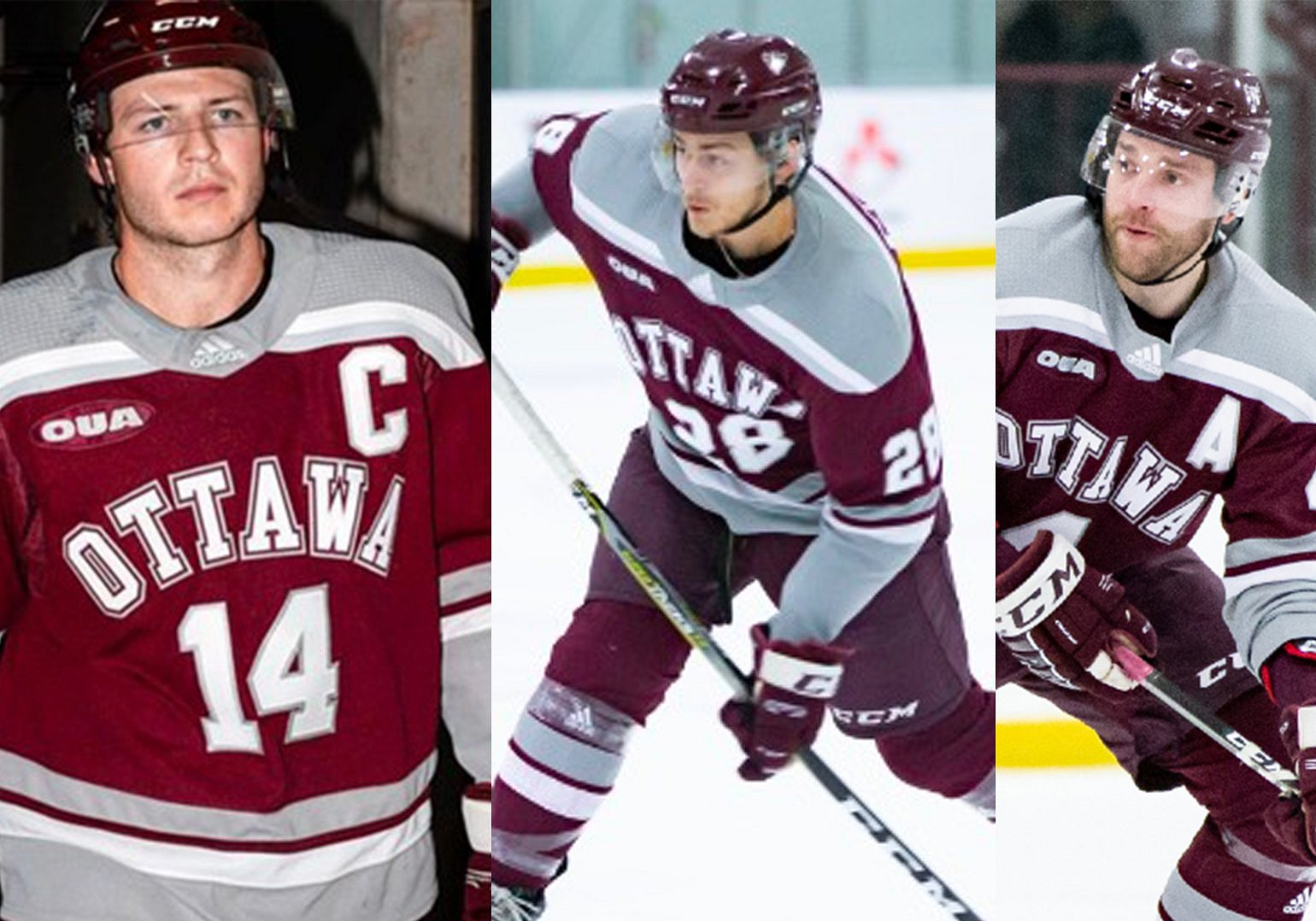 Glasgow Clan started their re-build for the new season by announcing three new signings on Sunday night at the club's Drive-In Movie event.
Quinn O'Brien, Jacob Sweeney and Medric Mercier all join Clan from the University of Ottawa in the USports League.
25-year-old O'Brien is the only forward of the trio but comes in having captained his team in 2019/20 for whom he notched 27 points in 113 games over four seasons.
Also 25, defenseman Sweeney wore the 'A' for the University of Ottawa in each of the past four seasons and put up 55 points. Joining him on the blue line is 23-year-old Mercier who comes in with 43 points in three seasons.
"It was important that we started to create a new core group of players and when the opportunity came around to sign all three from Ottawa, it made total sense. We've made the decision to focus on a younger team this season and recruiting ambitious, hungry, exciting players from NCAA and USports will very much play a part in that," explained Clan Chief Operating Officer Gareth Chalmers. "Quinn, Jacob and Medric come highly recommended to us from our USports contacts and all opted for the Clan despite a lot of interest from other EIHL clubs and European teams. All three players will bring the hard-working, committed, energy-driven game that we're looking to build the club around during the new season."