All-Star Motte extends stay in Coventry
Photo: Scott Wiggins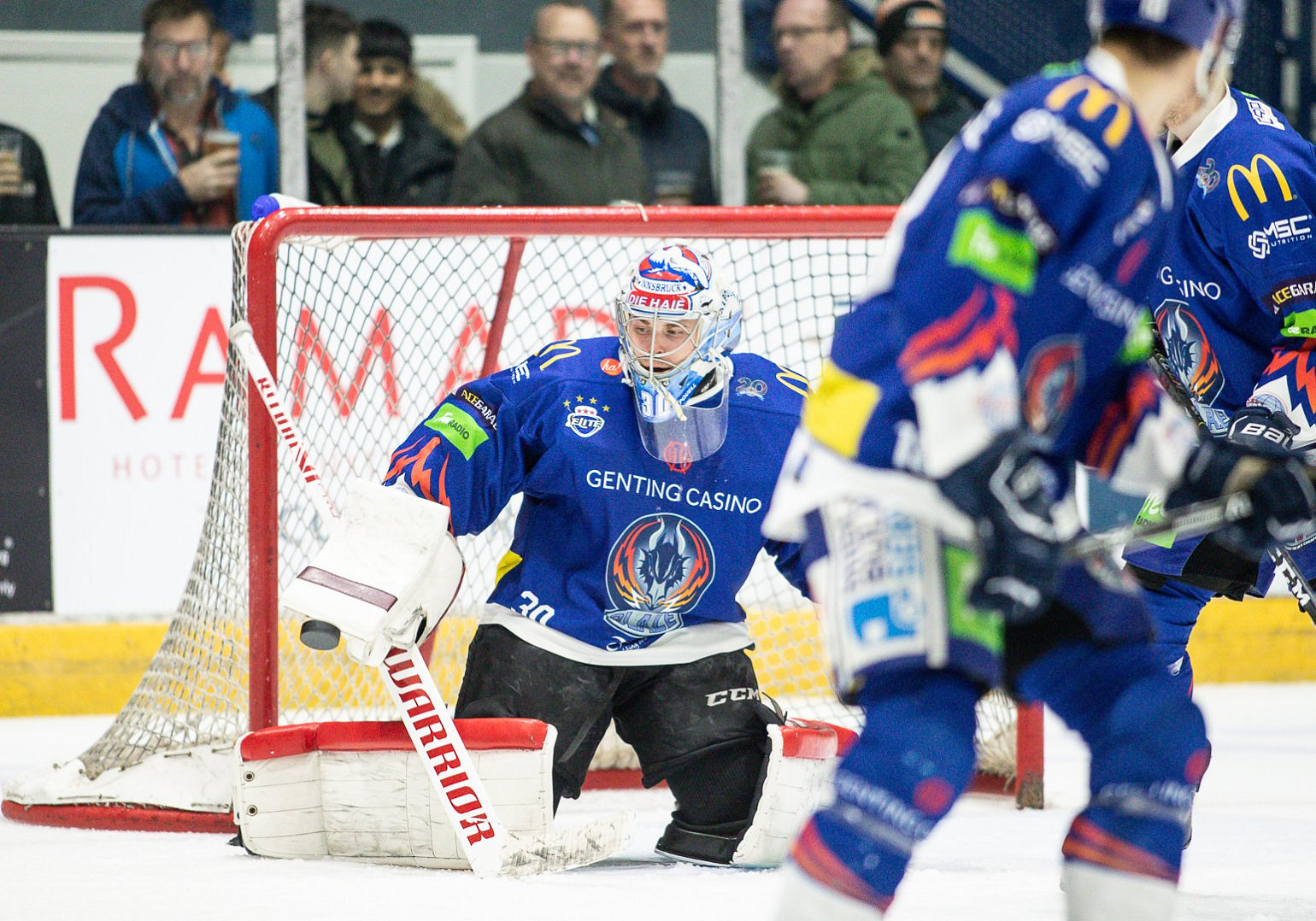 Coventry Blaze fans were given excellent news on the first day of August as the team revealed that star goalie C.J. Motte will be back with the team in the new season.
The 28-year-old arrived in Coventry in December and made an immediate impact on the Blaze's fortunes - he saved 92.68% of shots over the rest of the season and recorded 15 wins in 24 starts. Motte's run also included a 17-game spell where the Blaze failed to lose in regulation, which helped him to be named as starting goalie in the fan All-Star team for the season.
"I'm sure the fans will be thrilled with this news. It goes without saying that there has been a lot interest in C.J. from within our league and around Europe, so we're really pleased to have got a deal done and know that he is as committed to us as we are to him," said a delighted Head Coach Danny Stewart. "He came in last season and completed our puzzle. It's a cliché, but he truly gave us a chance to win every night. The consistency that he brought, with the level he played at, created another level of belief from the guys playing in front of him.
"Behind the scenes, C.J. is a great pro and competitor. He works to get better every day and he wants to win at all costs. His will to win and attention to detail is infectious in the room. Getting him back gives us the best chance to build on last season and compete with anybody."
On returning to the Blaze, Motte added: "I'm really excited to return to Coventry. We have a good group of guys coming back and I enjoyed Danny as a coach so that made my decision easier to come back. I think there's a feeling of unfinished business so I'm looking forward to coming back and continuing what we had going."