Duggan back for third season in Cardiff
Photo: Rebecca Brain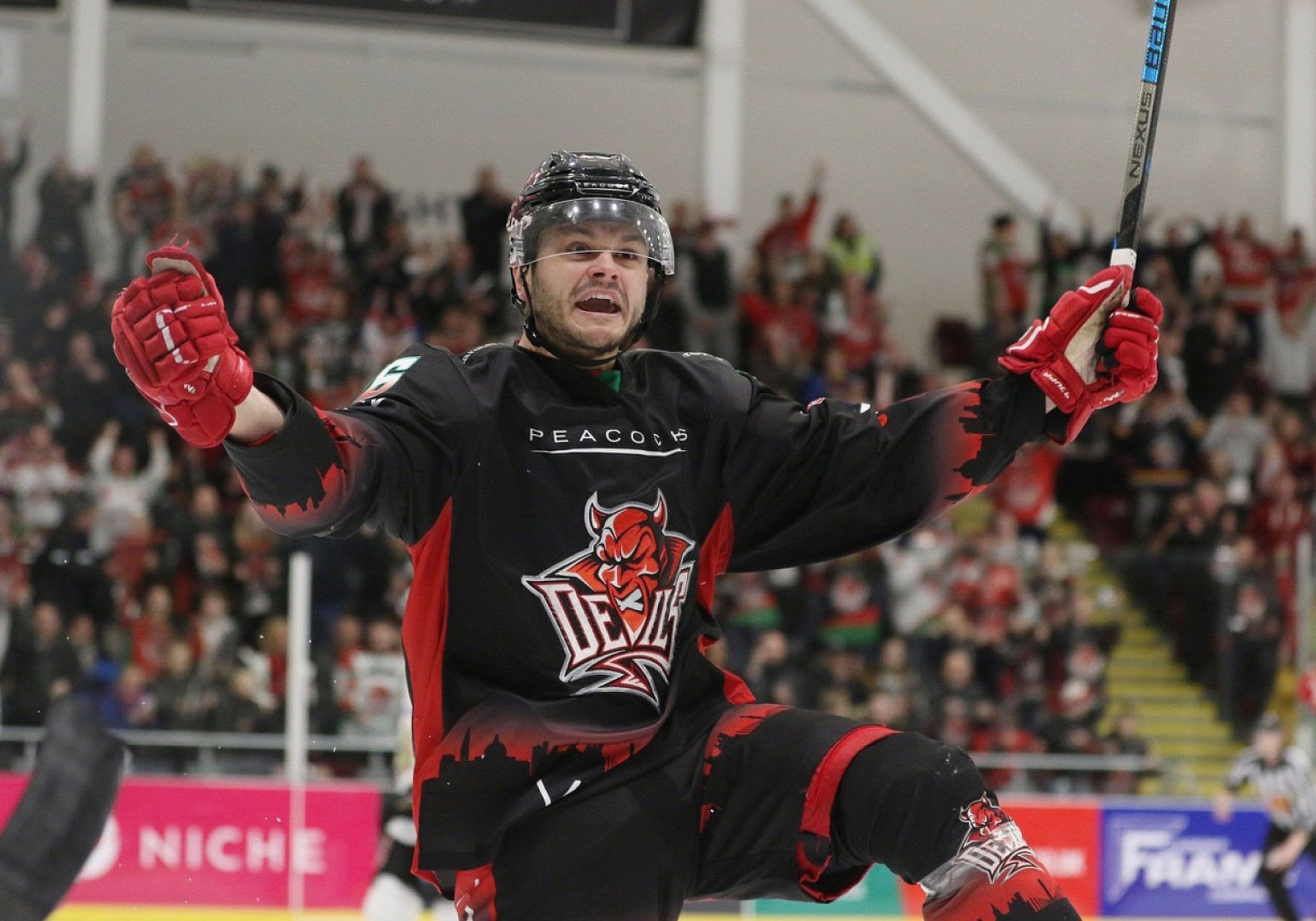 British forward Sam Duggan has been confirmed by the Cardiff Devils as their latest re-signing ahead of the new season.
Originally signing for the Devils partway through the 2018/19 season, Duggan played his first full professional season for the Devils in 2019/20 ending with nine points overall.
The 22-year-old British forward played four years of junior hockey in Örebrö, Sweden, after spending his youth career in Bracknell. He has represented Team GB U18, U20 and full senior level - being part of the squad that won promotion to Division 1A in Belfast in 2017.
"When we originally signed Sam back in 2018, we knew we were getting a great young player that had tons of potential. He has progressed even quicker than we anticipated," explained Devils' Managing Director Todd Kelman. "He is only 22 years old and is getting better and better each season and I expect a big season out of him this year.
"He is a workhorse, loves the game and I think he has really benefited from being around the older guys on this team. I love the way he plays, all energy every shift.  He can adjust and play on any line and he showed that last season. As a guy, we just love him.  He is great with the fans and makes time for everyone. His teammates absolutely love him as well. He just fit in right away when he arrived here and hopefully he will be here for years to come."