Rutkis stays in Cardiff on two-way deal
Photo: Rebecca Brain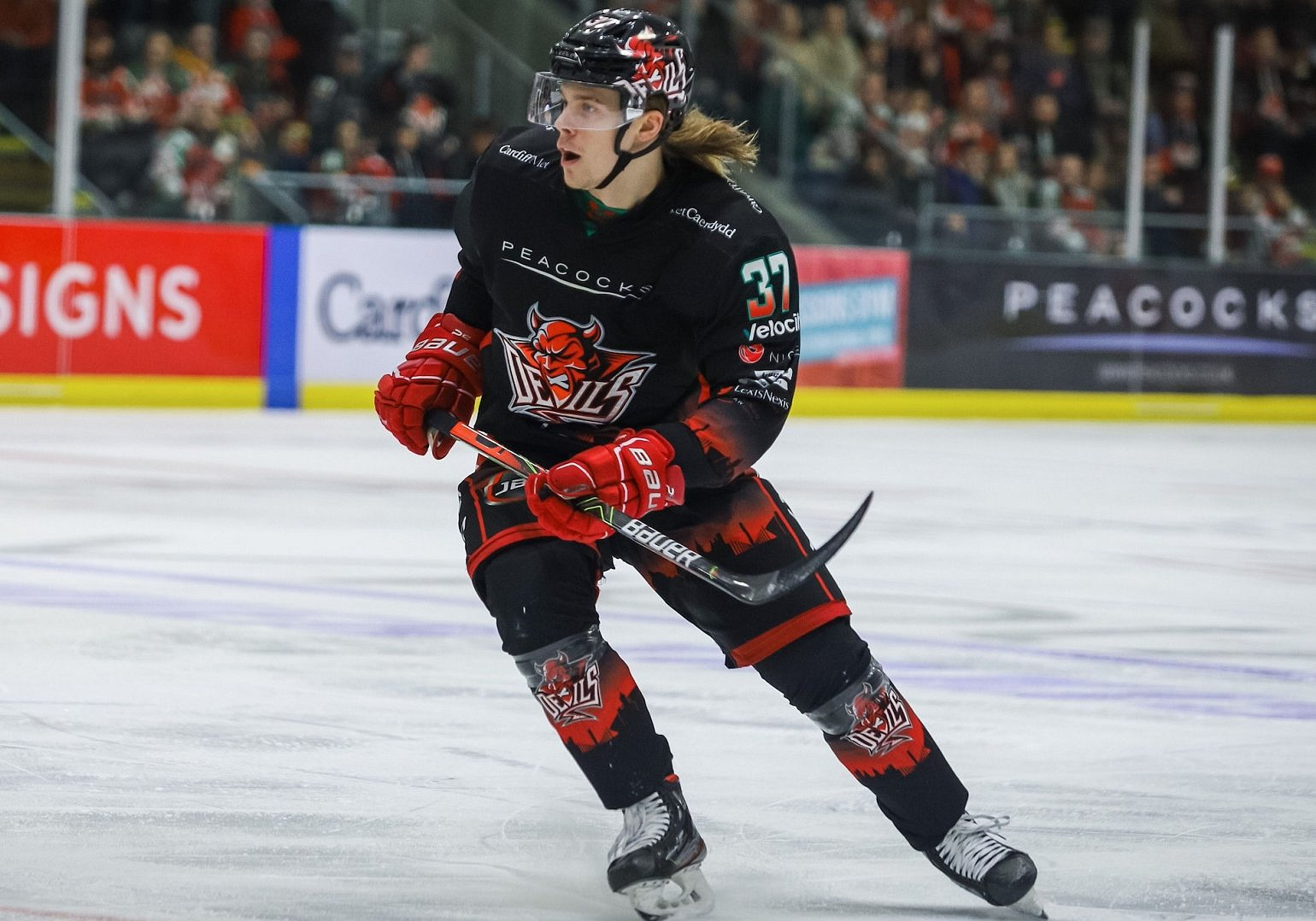 22-year-old forward Toms Rutkis will be back with the Cardiff Devils next season, on a two-way deal with Swindon where he has spent the past six seasons.
The forward played all six of the Devils' Champions Hockey League games in 2019/20 and a further 14 Elite League fixtures for the Welsh side. In Swindon, he notched 38 points in 42 games for his highest-scoring season so far in senior hockey.
Born in Latvia, Rutkis has played all of his hockey in the UK and has represented Team GB at both U18 and U20 level.
"Toms has been training with us most weeks for the last few seasons and he continues to get better every year. We believe that he will be a full-time EIHL player soon but the experience he is getting in Swindon is better for his development right now. He is playing in all situations for them and Swindon are a great organisation to be at," explained Managing Director Todd Kelman.
"Toms is a great person. He fits right into the culture of the Cardiff Devils. He works hard on the ice and in the gym and wants to get better every day. You can't teach someone to have a great attitude, he came to us with that.
"We are grateful for our ongoing partnership with the Wildcats. I feel lucky to be able to have the working relationship we have with such a solid club. Toms is benefiting from the coaching and ice time he is getting there as well as the training and game time he is getting with us."