Griffiths back with Flames
Photo: John Uwins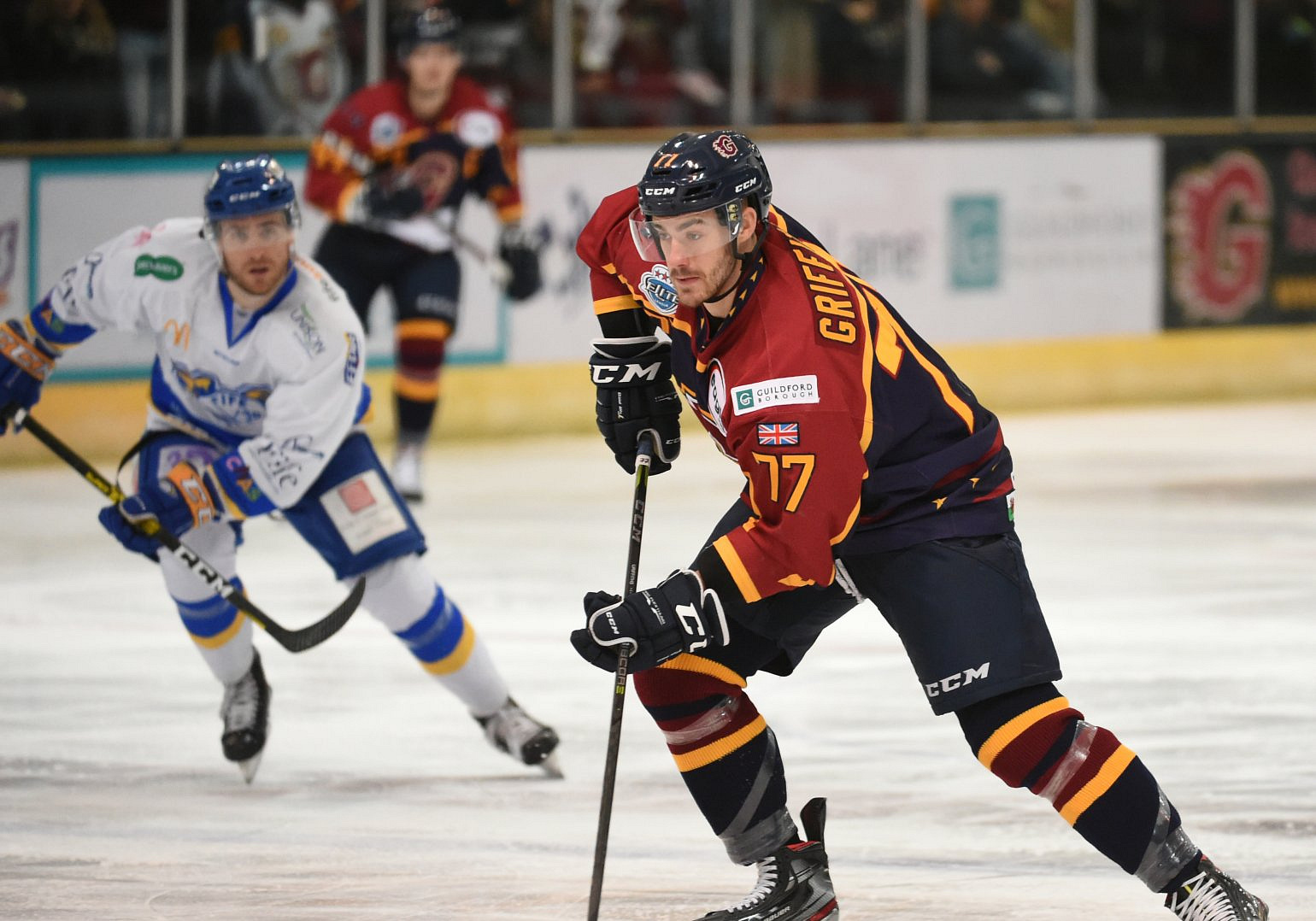 Forward Owen Griffiths has agreed an extension with Guildford for two years, keeping him at the Flames until 2022.
Switching from Milton Keynes to Guildford last summer, the 24-year-old went on to play 55 games for the Flames in 2019/20 and recorded 23 points - the same number he put up the previous season with MK.
"I am really happy to be back in Guildford for the next 2 seasons," said Griffiths. "I had a good experience in Guildford, and I am excited to get back at it. Next year should be a big year after a prolonged summer off-season. I'm really excited to get the ball rolling after the hard work I have put in over the summer. I hope everyone is staying safe and healthy and ready for opening night in Guildford."
Head Coach Paul Dixon added: "Owen came in here and fell into his role perfectly. He works hard and plays a responsible game all over the ice. He just turned 24 and I believe he is still improving as a player which will only serve us even better going forward."