Retrospective: Week 18
Photo: Mark Ferris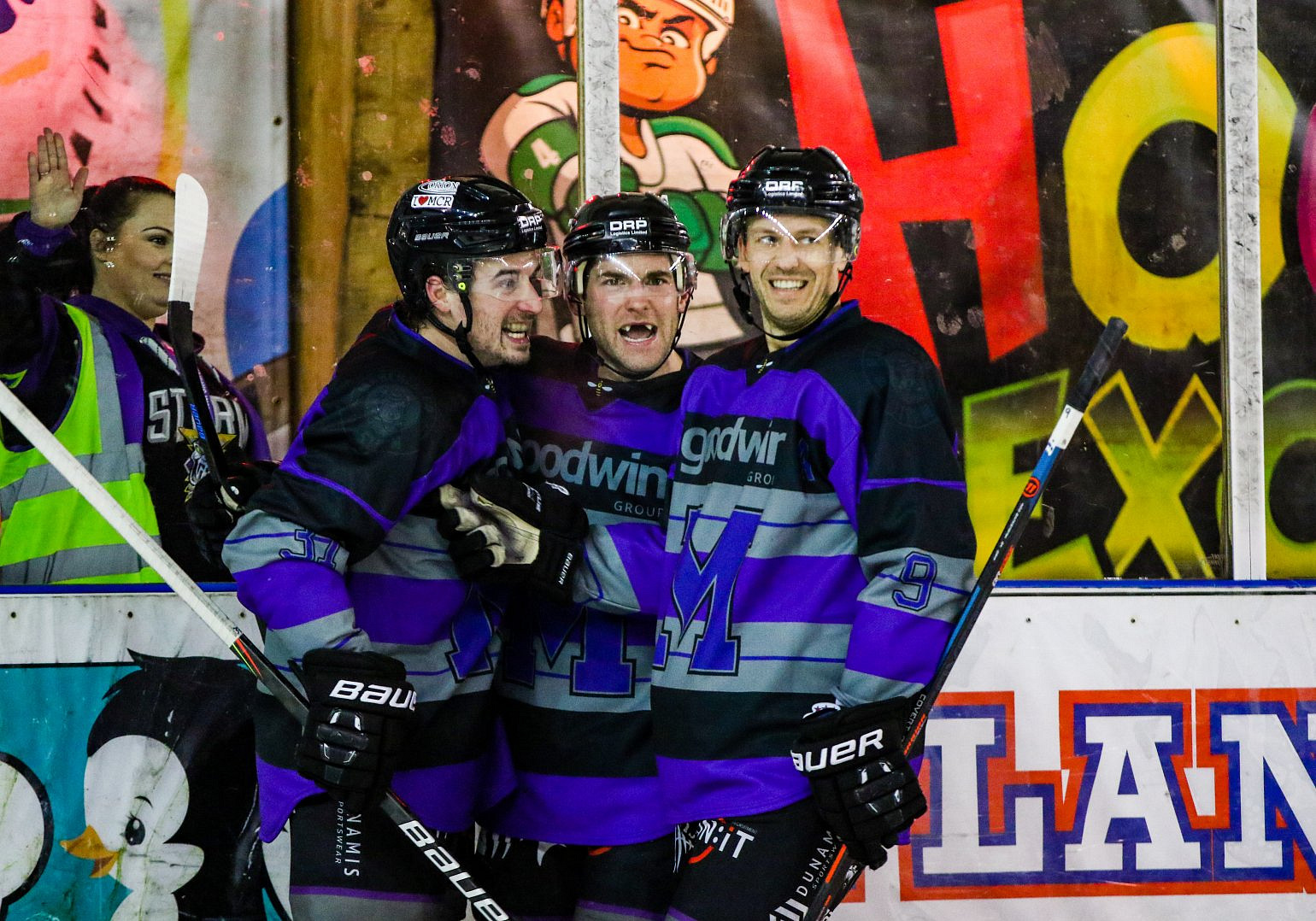 Moving past Christmas and into the New Year, Week 18 in the Elite Ice Hockey League's 2019/20 season started on a Monday - Dundee keeping up their good record in Belfast with a three-goal win!
New Year's Eve had six teams in action - Glasgow winning their derby game against Fife, while Cardiff and Sheffield edged past Coventry and Nottingham respectively.
Just 24 hours later four of those teams were back in action, with roles reversed. Coventry thrashed Cardiff at the Viola Arena, while captain Sma Herr earned Nottingham an OT win in Sheffield in a game where the Steelers came back from two down inside the final ten minutes. Manchester took Guildford to overtime, but went down to the Flames in the bonus period.
Belfast got revenge on Dundee with a narrow win on Tayside a day later, while Manchester also made up for losing at home to Guildford by beating the Flames in Surrey.
The weekend then brought a full schedule of fixtures on both days. Saturday belonged to four of the five home teams with Sheffield, Nottingham, Manchester and Belfast all picking up wins - Glasgow were the exception with their shootout victory on the road in Fife.
Come Sunday, Coventry rallied to end their double-header in Belfast with a win, while Sheffield went north of the border and left with two points from Glasgow. Nottingham Blanked the Storm in Manchester, and Cardiff made up for their loss the night before with a high-scoring win over Fife. Guildford ended the weekend empty-handed, beaten at home by Dundee.