Adam Jones steps up to Flyers' blue line
Photo: Telford Tigers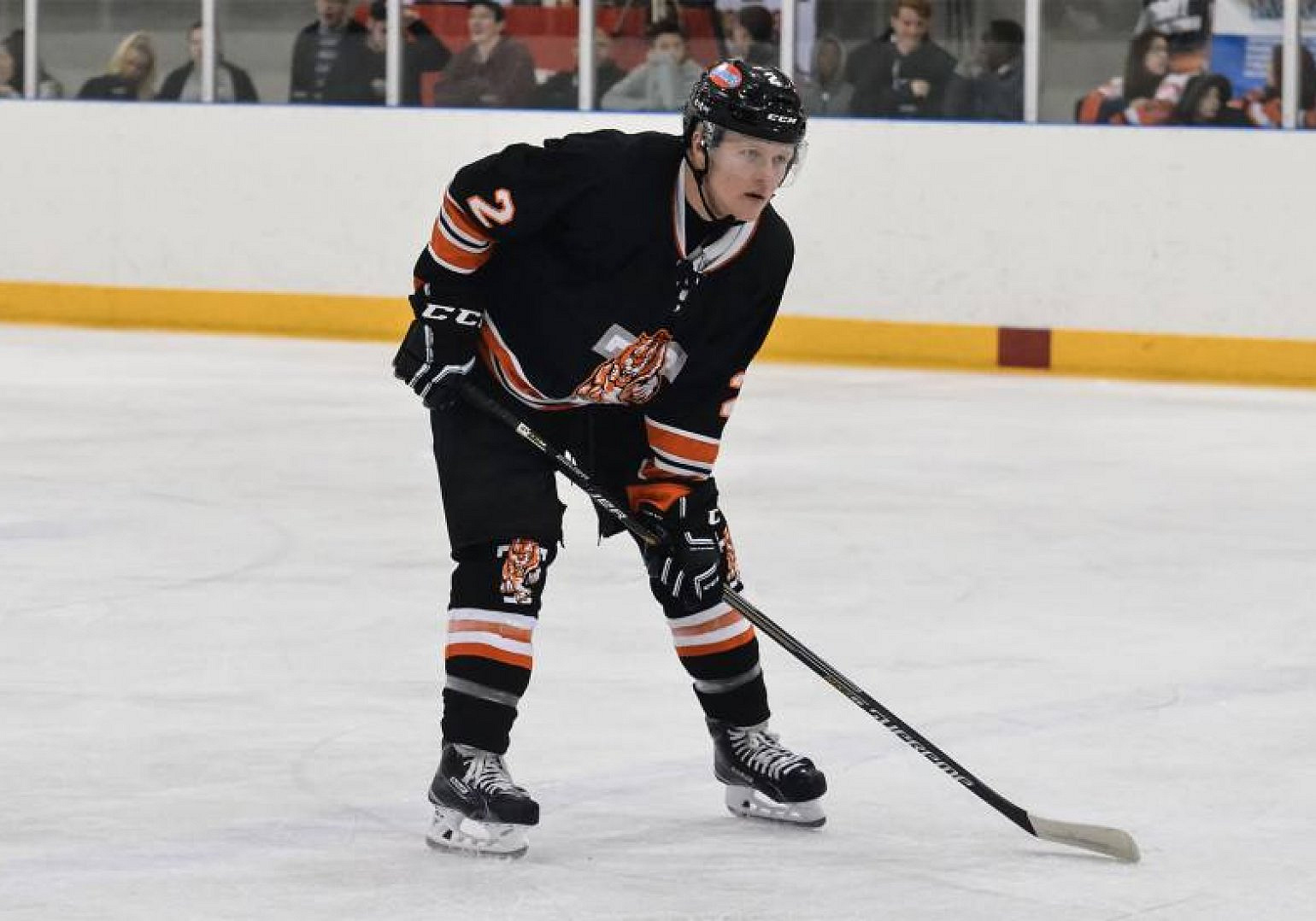 Fife Flyers have moved to fill the void left by Sam Jones on their blue line by signing his brother, Adam!
The 24-year-old was born in Birmingham, is a dual-national and played some of his youth hockey in Canada, and also had a season in the EBEL Young Stars League in 2013/14. He returned to the UK in 2016 icing for Telford in the then EPIHL, and spent the following season with the Tigers in NIHL1 - but also iced in seven EIHL games for Guildford, and four for Belfast. He's spent the past two seasons in Basingstoke, putting up 31 and 38 points respectively.
"Adam is a lead we have been chasing up since the end of last season and we are excited to welcome him to the club, he will be a welcome addition to the back-end and I am sure he will be a fan-favourite," began Head coach Todd Dutiaume. "He is a slightly different player to his brother, but has some similar attributes – skates well, moves the puck well and his first pass is good. Some of the things we have heard about him have all been very good, and people seem to think he is going to exceed at the Elite League level and so do we.
"In the state of the league, in the last couple of years where you see the speed and the depth grow, it is crucial that we are able to run with at least a minimum of 6 D-men and we are hoping Adam is going to play a big part in that" he explained.

On his move to Kirkcaldy, Jones said: "I come here having spoken to Todd and it will be an opportunity for me to play in the Elite League and develop my game and hopefully play a big role in the team. I am hoping to bring a strong defensive play and a physical presence, and I am not afraid to drop the gloves when the time is right.
"My time in Canada has really benefitted my game, when we first moved there we had an outdoor rink literally 100 yards from our house so we were out there every day after school and kids here just don't get the ice time. I spoke to my brother Sam about his time in Fife last year and although he had his knee problem and the season didn't go as well as the team would have liked, he said a lot of good things about it."