Herr to move on from Panthers
Photo: Panthers Images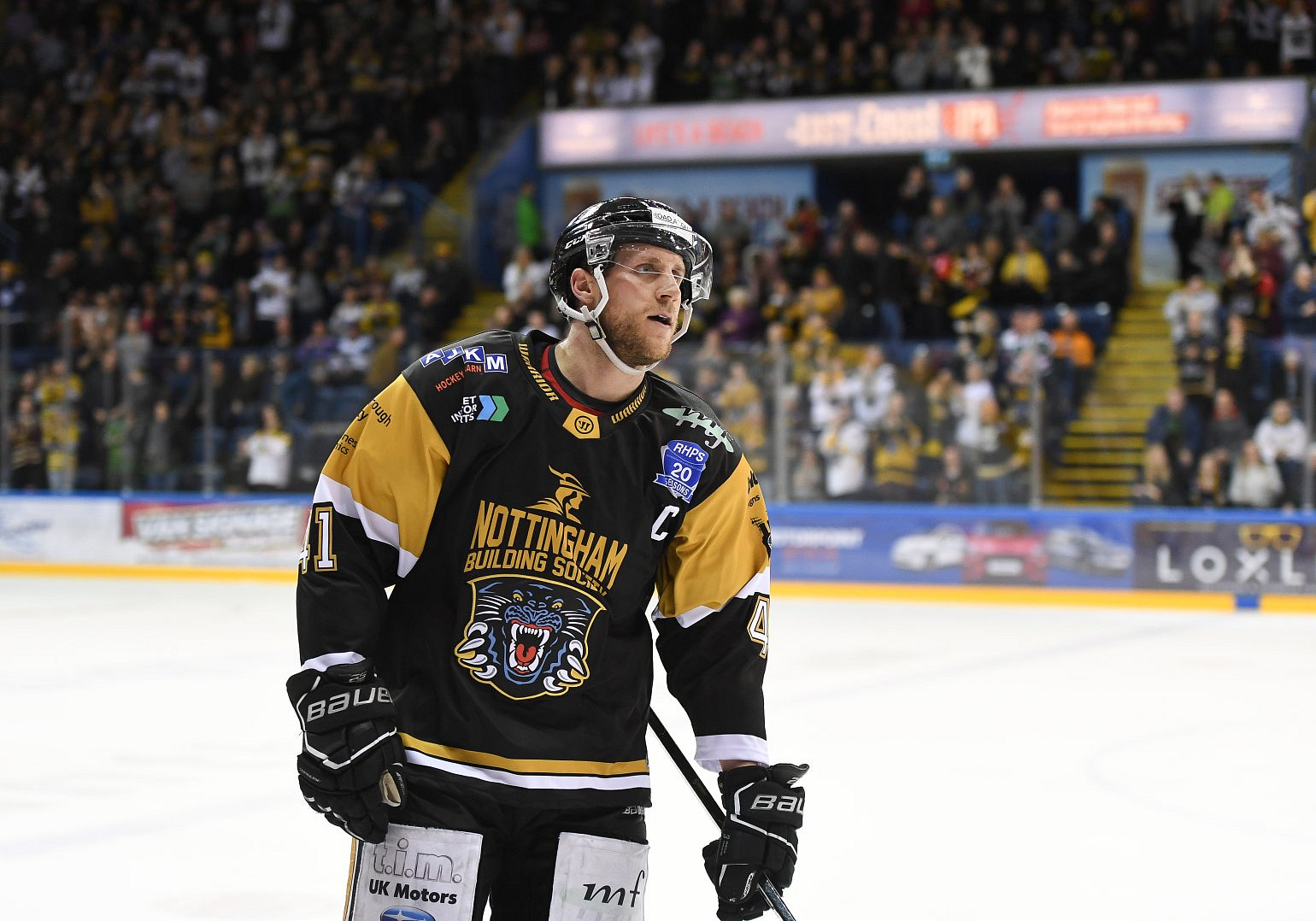 Nottingham captain Sam Herr will be heading abroad after an excellent year with the Panthers in 2019/20.
The forward, who finished as the league's top points scorer when things came to a premature end due to Coronavirus, was also voted by fans on to the first line of their EIHL All-Star team. While the organisation are sad to see him go, they have wished him nothing but the best in his new adventure.
"We're pleased for Sam and wish him well. We did everything we could over a long, long period of time, then the virus made things even more difficult but when it comes down to it, this is a good move for Sam and one he couldn't turn down,' said Director of Hockey, Gui Doucet. "We enjoyed having him and thank him for his efforts and commitment both on and off the ice for the Panthers. He's a good guy and if and when he wants to come back he knows he just has to pick up the 'phone and call us.
"Once again with the spotlight on the Elite League and the Panthers in particular, it is no surprise that the scouts were taking notice of what was happening on the ice at the arena in Nottingham. It makes us attractive to future signings and rightly so. We can take a great benefit from being a stepping stone for players."