McKenzie first Flyer to return
Photo: Fife Flyers Images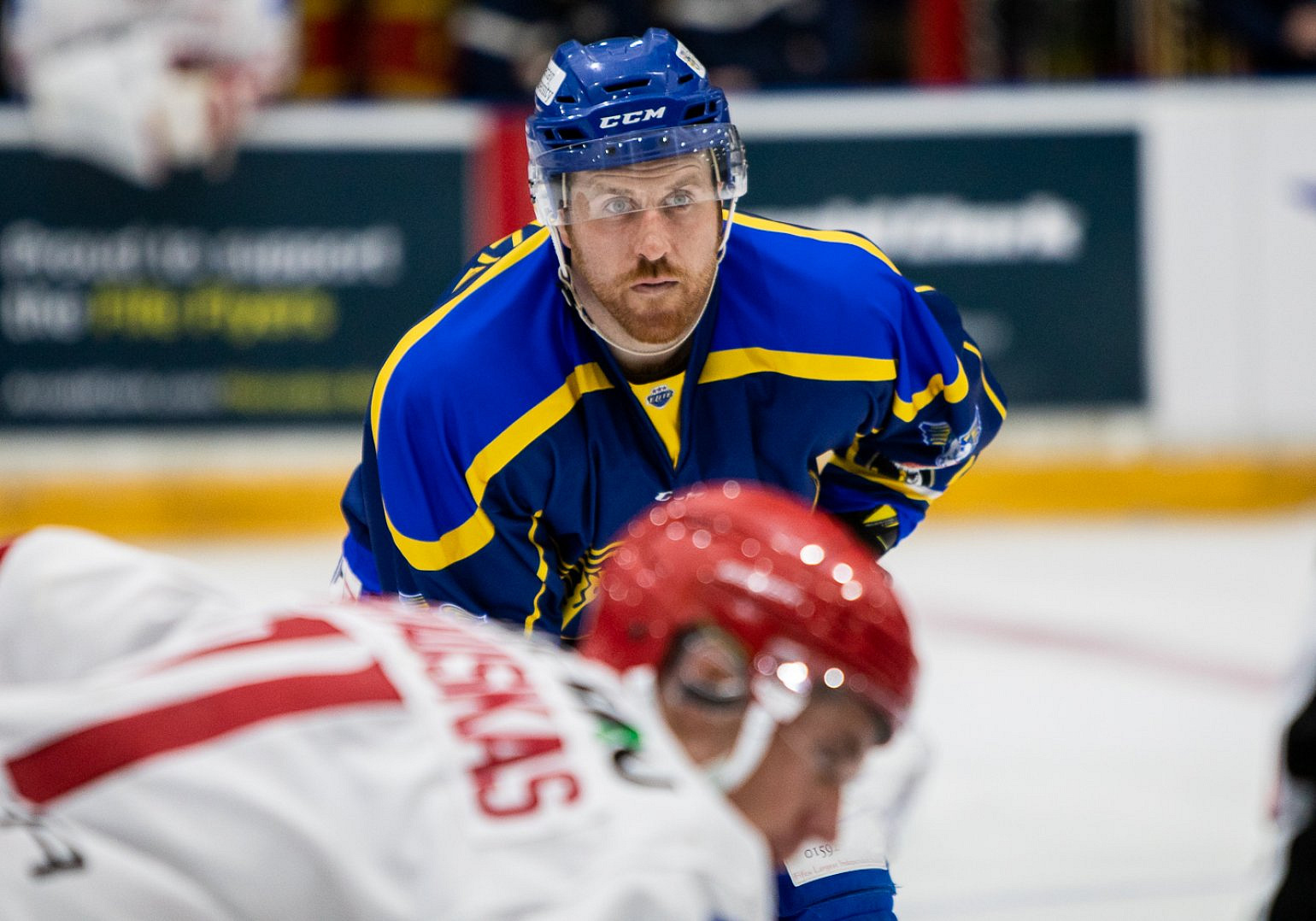 Bari McKenzie is the first re-signing to be confirmed for the Fife Flyers ahead of the new season.
The 33-year-old has played for each Elite League team in Scotland, as well as spells in Belfast, Basingstoke Cardiff and Coventry in the EIHL, and is one of the league's most popular players among different fan bases.
McKenzie will be in Kirkcaldy for his third straight season after joinnig the Flyers in 2018 from Braehead. He has gone on to make over 100 appearances for Fife and put up 16 points - while in his EIHL career he's totalled almost 600 games.
"I am happy to be back, it is a big relief to get things sorted in the current situation we are in, so I am looking forward to when we can get back," said the forard. "I had a few offers from elsewhere, but nothing concrete. I have said from day one though that I love Fife and I love being in Fife. I have been welcomed in open arms by Tom [Muir], Dutes and all the office staff – every single person has been great with me and I could not have asked for anything more. Even before the season finished, I wanted to come back, so I am happy everything is sorted now and that when the league gets back, I will be back in Fife."
Head Coach Todd Dutiaume was pleased to get the Scot back as one of his first re-signings. "Bari is the kind of the guy who will go out there and do whatever job that is asked of him, he knows exactly where he is at in his career and he engages really well with our fanbase on and off the ice – which is a character many people crave. He will always be there to help out his team-mates and do a lot of the dirty work out on the ice that not everyone wants to do. He is a player that has been very effective for us and wears his heart on his sleeve," he explained.
"Bari has a number of years left in his career, but when you get to the twilight of your career it is about helping other players on and passing on your knowledge and Bari does have a wealth of knowledge of how the British game works, plus he still has that fiery, competitive nature which you still really need to be successful at this level