Fans split on who would have won the playoffs!
Photo: Dave WIlliams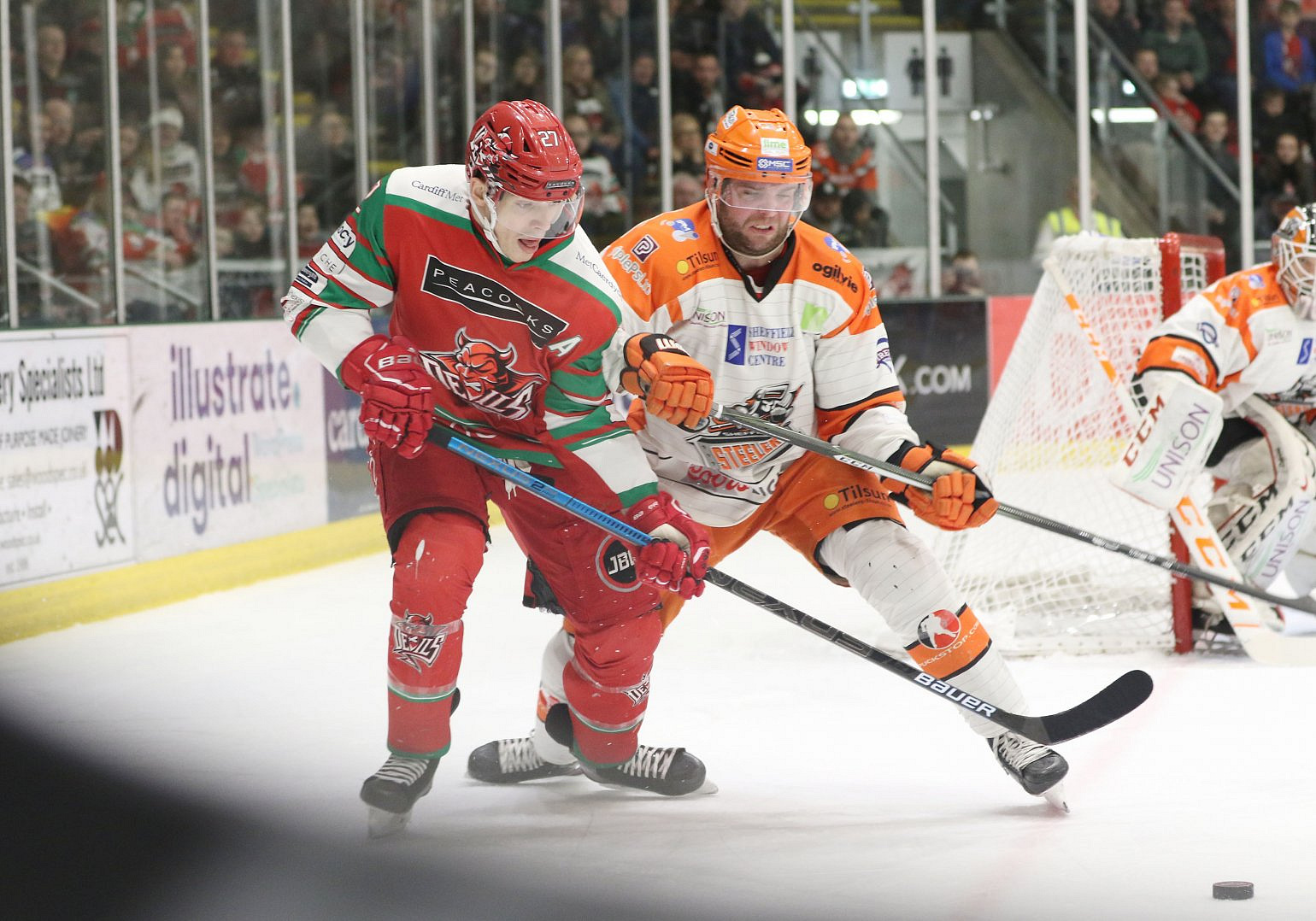 After 24 hours of voting on the Elite League's social media pages, fans were split as to who would have won the 'Playoff Final That Never Was'.
Think it would have been your team? Bid now for a jersey they would have lifted the playoff trophy in!
On Facebook it was the Devils who came out on top with almost 54% of the 1,432 emoji reactions given. Cardiff saw off Manchester in the Quarter-Finals and Belfast in the Semi-Finals of the online poll.
However, Sheffield narrowly won the Twitter poll with 51% of the 2,896 votes cast. The Steelers overcame Glasgow in the Quarter-Finals, and Coventry in the Semi-Finals, to get to the final game.