Playoffs That Never Were: Final
Photo: Dave Williams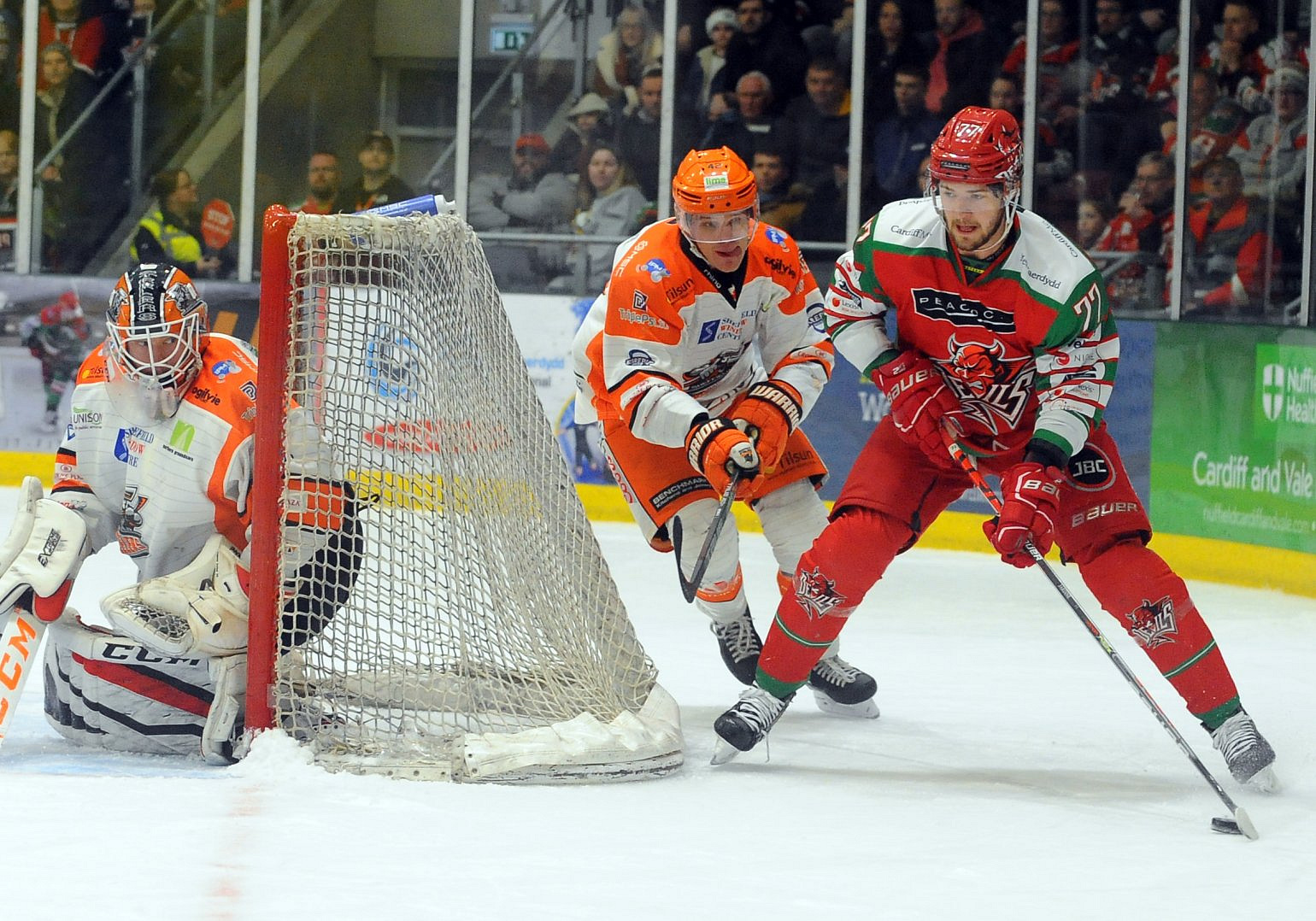 Your votes on Facebook and Twitter over the past week have decided the two teams you believed were most likely to contest the 2020 Premier Sports Playoff Final (that never was).
Cardiff overcame Belfast with 56% of the vote, while Sheffield came from behind against Coventry to eventually finish on 55%.
Own a piece of the off-season that never was – bid now of your favourite playoff jerseys!
The Devils and Steelers met five times during the 2019/20 regular season, and the Devils held the edge. Joey Haddad's late winner earned the Devils a 3-2 win in Sheffield in September, while in November it was Stephen Dixon who got the game-winner in a 4-3 win. Later that month, the Devils were clear 7-3 winners at the FlyDSA Arena but were then beaten 5-4 by the Steelers at the Viola Arena in January.
A week before the season was cut short, the Devils' 7-3 home win against the Steelers sent them top of the EIHL. However, in the one game that 'counted' during last season it was the Steelers that came out on top. 48 hours after the league defeat, the Yorkshiremen rallied to win the Challenge Cup 4-3 and lift the only silverware decided during the season.
Vote now!

If these two had met in the Playoff Final, who would have taken home the ?❓ | #EIHL

— EIHL (@officialEIHL) July 13, 2020